CLEVELAND — Welcome to Kluber's Korner.
The Cleveland Indians star pitcher unveiled the first "Kluber's Korner" at University Hospitals Rainbow Babies & Children's Hospital on Tuesday morning.
Kluber and his wife were there for the grand opening.
"Kluber's Korners are mobile tech lockers installed within children's hospitals that serve as entertainment and education hubs during extended hospitalizations," officials with the Kluber Family Foundation explain in a press release. "Through Kluber's Korner, pediatric patients and their family members will have access to technology and games to help educate and entertain them and connect them to the outside world during their stays at the hospital."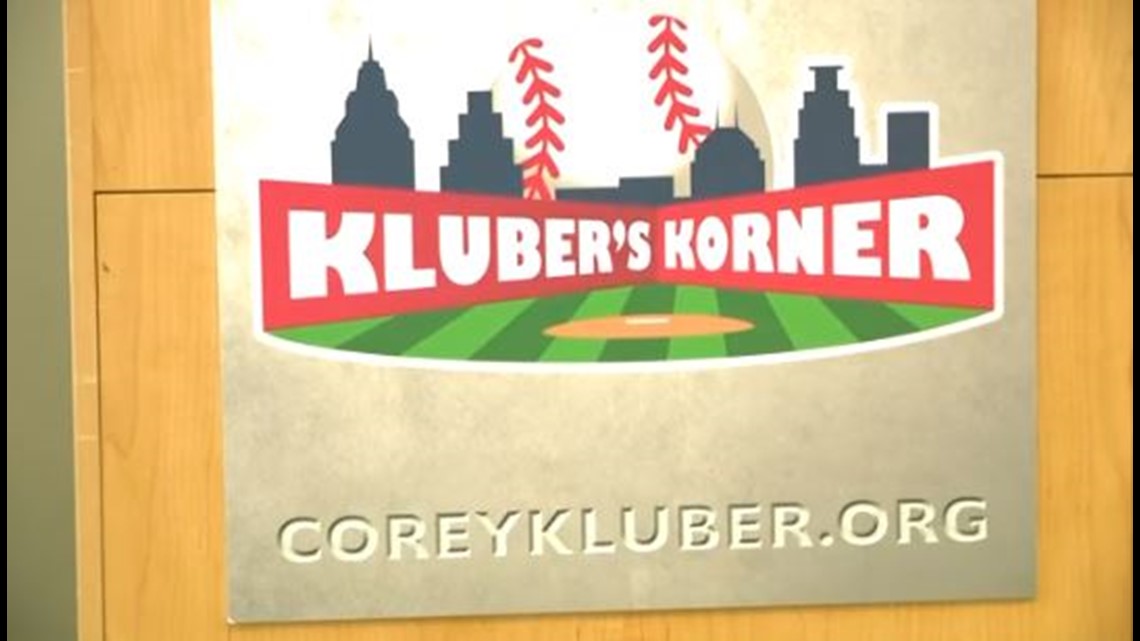 Among the items in the tech lockers are laptops, Nintendo Switch consoles, video games and portable DVD players.
"Amanda and I have spent a lot of time over our years here in Cleveland visiting hospitals and interacting with kids and families," Kluber said moments before the ribbon-cutting ceremony. "We're truly inspired by seeing what they deal with every day. One of the main things that always stands out to us is the amount of time that a lot of these patients are spending in the hospital. We've heard that sometimes there's a lot of downtime and losing a sense of touch with the outside world. We wanted to try to find a way that we could maybe make the time they spend here a little more enjoyable."
Kluber also spent time Tuesday signing autographs and taking pictures with some of his young fans at the hospital.