AVON, Ohio — It's a chilly, rainy, Thursday morning at Cleveland Clinic Avon Hospital, and 35-year-old Mallory Wehage is walking in with her 19-month-old son Scotty. It's a full-circle moment, and here's why.
"I was pregnant in the fall of 2020, in the second trimester, experiencing really excruciating headaches where I couldn't get out of bed," Mallory explained. "Out of all the three, I never felt well, so at first I'm like, 'Oh, here we go again.'"
Only it wasn't pregnancy sickness; it was much worse. After a brain scan at Cleveland Clinic Avon Hospital, a phone call would change everything.
"[The doctor] said, 'You have a giant brain aneurysm,'" Mallory told us. "'You need to get downtown to the Clinic.'"
She was 22 weeks pregnant with Scotty and trying to hold it together in front of her two other children, Emmett and Maddie.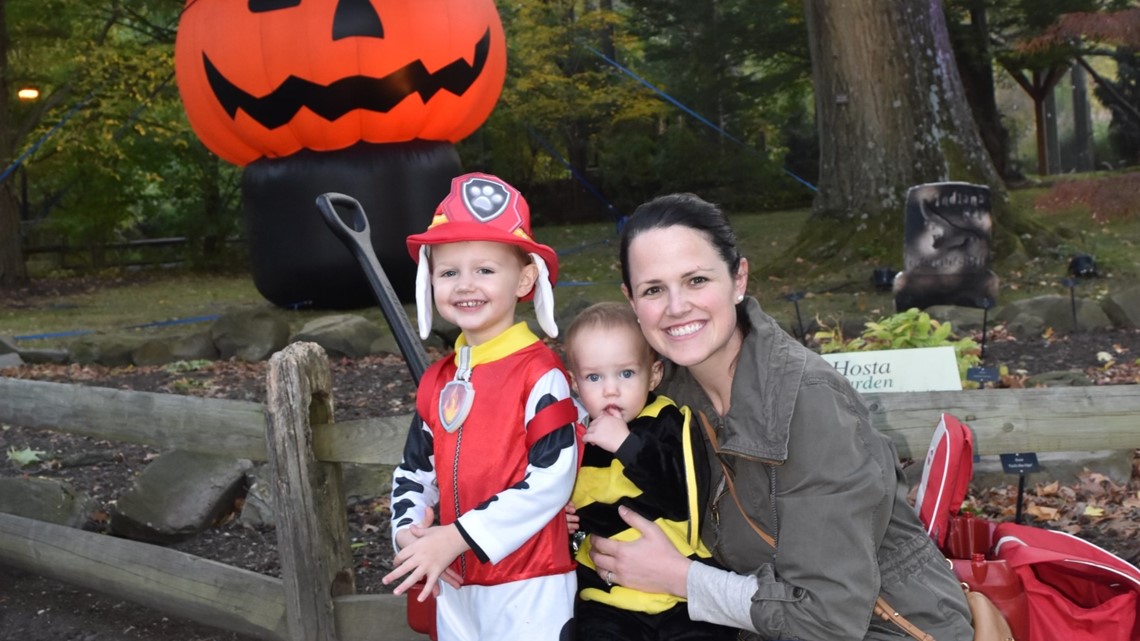 "I finished talking to the doctor. My husband came down and I just, then I cried," Wehage said. "As a mom, you want to do it all, but I couldn't."
At Cleveland Clinic Main Campus, neurosurgeon Dr. Peter Rasmussen was waiting for Mallory to arrive.
"She was definitely in the giant category," he recalled. "That is unusual. Less than 5% of all aneurysms reach that size. The location of her aneurysm also was very unusual. Less than about 5% are located in that region, as well.
"Untreated, it was a very, very high-risk, life-threatening situation for her."
Once a large medical team came to talk to her, Mallory knew it was real.
"They had high-risk OB doctors come in and meet with me," she remembered, "and that was the scariest part.
Unthinkable conversations followed. If it came down to it, and doctors had to deliver her baby early, the statistics weren't good.
"The priority was me, which, as a mom, it's hard," Wehage said. "[I] was the mom to the unborn child, but I had my Emmett and Mattie at home, so they still needed their mom."
Something was on her side: hope.
"It had to work out because we needed to meet this baby, and I, as a mom, needed to be there for my other kids," she stated. "I didn't let myself think, 'This isn't going to work out.' I just had to keep on going and stay positive."
Her doctors did the same.
"Fortunately, the anatomy — or the way her aneurysm was configured in the way God put her vertebral arteries together — we had some really elegant options for her," Rasmussen said. "It did require a lot of careful planning, many teams being involved. Obviously, the obstetricians, the anesthesiologists, my team — and that's one of the beauties of the Cleveland Clinic is that we do collaborate very well together and we are able to draw on the expertise from so many different departments for patients."
Mallory's surgery was a success.
"The aneurysm was obliterated," Rasmussen declared.
"[The] nurse came to see me in recovery later and she said that when I woke up, the first thing I said was, 'Am I still pregnant?'" Mallory said, fighting back tears. "And I was, and he was fine, and strong heartbeat and healthy."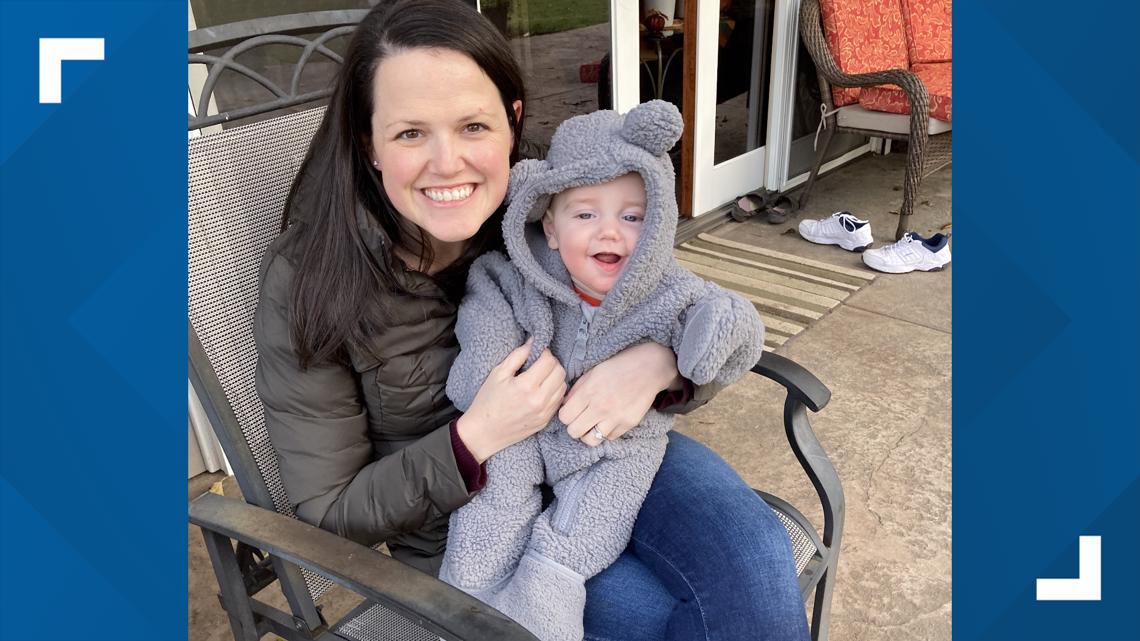 Mallory may never find the perfect words to say "thank you" to Rasmussen and his teammates at Cleveland Clinic.
"I couldn't thank him enough," she tells us, "because he saved my life and he saved the life of my child."
The next best thing? Introducing him to the baby he saved. Remember that full-circle moment? It's happening right now.
"Hi!," Mallory exclaimed as she saw Rasmussen walk in the door at Avon Hospital.
"Hello! Oh my gosh!" Dr. Rasmussen said of seeing Scotty. "Look at this little boy!"
Full-circle, full hearts. full gratitude.
"Obviously we are dealing with high-risk situations in patients who are facing some amazing challenges in their life," Rasmussen explained, through tears of his own, "and to be able to help them through that, to hear their gratitude, that's very moving."
Editor's Note: The following video is from a previous, unrelated report.