AVON, Ohio — We first met Caitlin Rimar on a beautiful spring day in May. She was grateful. That's because, just a few hours after we saw her, she went to University Hospitals Seidman Cancer Center's Avon campus for stage one breast cancer treatment. Her unexpected journey began a few months ago.
"So my mom had breast cancer, and March 2, we celebrated her four-year breast cancer free," she said.
It was a milestone that got Caitlin's husband thinking about her health.
"(He said) 'You should get a mammogram.' I was like, 'I'm 36.' I know that women, you have to be 40 to get a mammogram. Mammograms start at 40. So I didn't think I was gonna get a mammogram," Rimar said.
"So they found a tumor," she shared. "An ultrasound and then a biopsy -- and the biopsy confirmed that it was cancer."
It was a shock because breast cancer in women younger than 40 is rare. According to Cancer.org, only 6-7% of cases in the U.S. are women under 40.
Rimar's family history raised her chances.
"Women that have breast cancer in the family are at an increased risk ... it's not a bad idea to start a little early," said Dr. Robert Shenk, surgical oncologist and breast surgeon for University Hospitals.
For Rimar, the thought of "what if" still haunts her.
"The thing that struck me the hardest was, what if I had waited (until) I was 40?" she said. "Had I waited four more years and allowed that to grow, what could it have been?"
She tries not to stay in that world, though, because being calm is a huge part of her job as a level-one trauma nurse at University Hospitals. Now, the providers she works with are treating her.
"I feel very lucky because a lot of the people who have been involved in my treatment, I've known for years and I love and respect," Rimar said.
That includes, Dr. Shenk, who also treated Rimar's mom.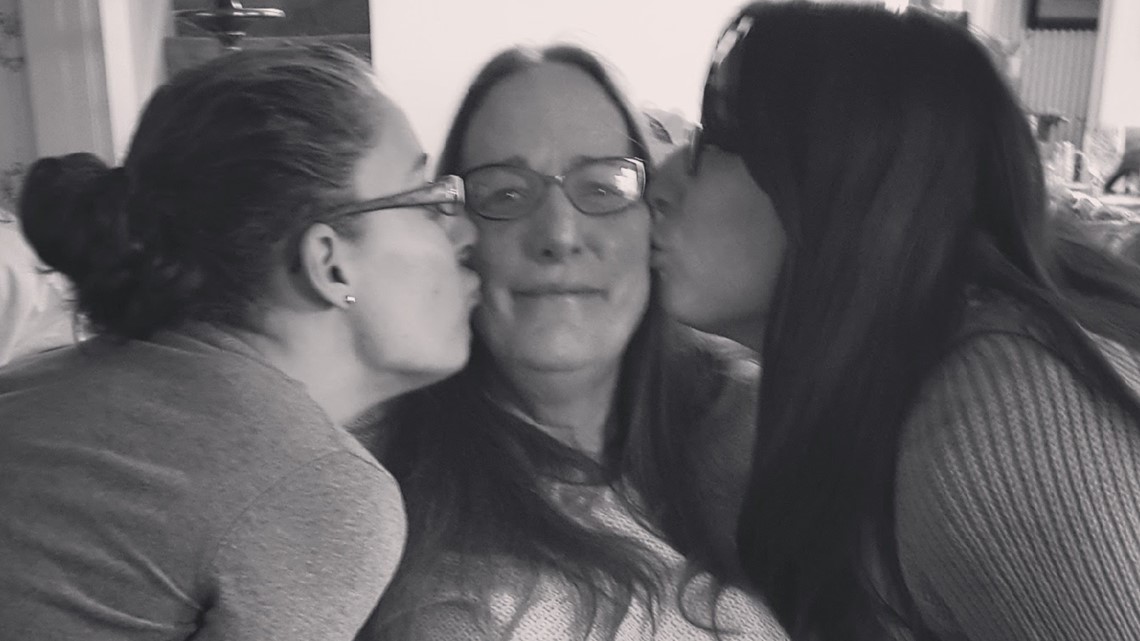 "She just has a great attitude and whatever needs to be done, she's, you know, stepping up and doing it," Dr. Shenk said.
Rimar finds herself on the other side of the bed five days a week for radiation treatments. It's a rough schedule, but she has support -- especially, from the love of her life.
"(He's) just the greatest human being on the planet earth," Rimar said.
Early detection saved her life. Now, as a co-survivor with her mom, she's more determined than ever to spread the word of breast cancer awareness.
"So as a provider, as someone who's watched people wait ... don't wait. Don't wait. Go to the doctor. Even if you hate the doctor, if you have white coat syndrome, if you don't trust, get a second opinion. The earlier detection for any disease, the better prevention, the better prognosis," Rimar said.
Editor's note: Video in the player above was originally published in a previous breast cancer story on June 1, 2022.