CLEVELAND — At 15, Candice Monroe faced the fight of her life.
"All of the sudden, I was getting shortness of breath, coughing," she told us back in April 2019. "It really started as flu-like symptoms, but the flu usually lasts a week, tops, and it just continued."
The symptoms pointed to a shared family heart condition. Candice needed a transplant to save her life. That was 20 years ago, a milestone that's bittersweet.
"In the back of my mind, that's always something that I think about," Candice told us.
It's something she thinks about, but never takes for granted, because of her sister Patrice. You see, Patrice had the same surgery when she was just a teenager, too. After 19 years, she needed another transplant, then she passed a few years later.
"So when I made 20 (years), it was a huge milestone and I just thought about her and I just thought to myself, 'I did it. I did it,'" Candice said. "I know her and my dad are looking down on me and I'm truly thankful for them and their journeys."
I first met the Monroe's back in 2019. At the time, Kevin Monroe was a father in mourning, having just lost his daughter a few years earlier. He was also on the waiting list, himself, for a new heart. But even with his own future uncertain, he chose to say this:
"It's the old paradigm of whether or not the glass is half empty or half full. I think we as a family have grown to see it as half full. And we keep focused on that half full mentality," Kevin said in 2019.
"My father was the most positive person I have ever, ever met. And I'm not just saying that. I truly remember the day before he passed, I was at their house and my mom had taken him up to bed. The last month, he was just really out of it. I remember he looked at me and said, 'This is another setback, but this too shall pass.' And then he said, 'Regardless, I will always love you,'" Candice said.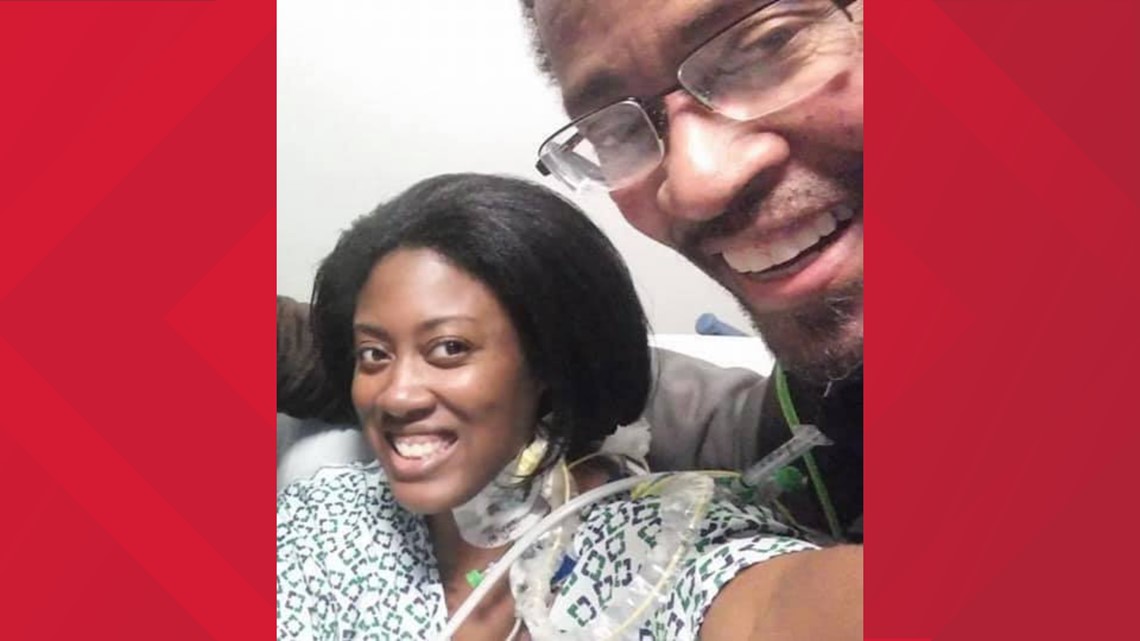 Losing both her father and sister to cardiomyopathy only strengthens Candice's resolve. In their honor, she advocates tirelessly for heart health with the American Heart Association (AHA), and organ donation, with LifeBanc.
"I always say if I have to share my story and go through the pain of retelling it, if it saves someone's life, or has someone go get that checkup or someone become an organ donor because of my story, because of my family story, then I've done something, right," Candice told us.
That's not the only thing she's doing right. Just ask Chuck Roberts.
"Candice received my daughter, Alicia's, heart when she passed away," Chuck said.
Alicia was just 15. Two girls of the same age. One, would leave this life. Another, would gain a new one.
It would be more than a decade until Chuck and Candice would meet for the first time after her transplant. Now, they are bonded for life.
"She asked if I'd like to hear Alicia's heart and, you know, 16 years later, it was rough, but it was just ... it was incredible to think that, you know, there's my daughter's heart beating in this beautiful young lady," Chuck said.
Even more special, was that over the years, he had wondered who received Alicia's heart, and whether or not she was a good person.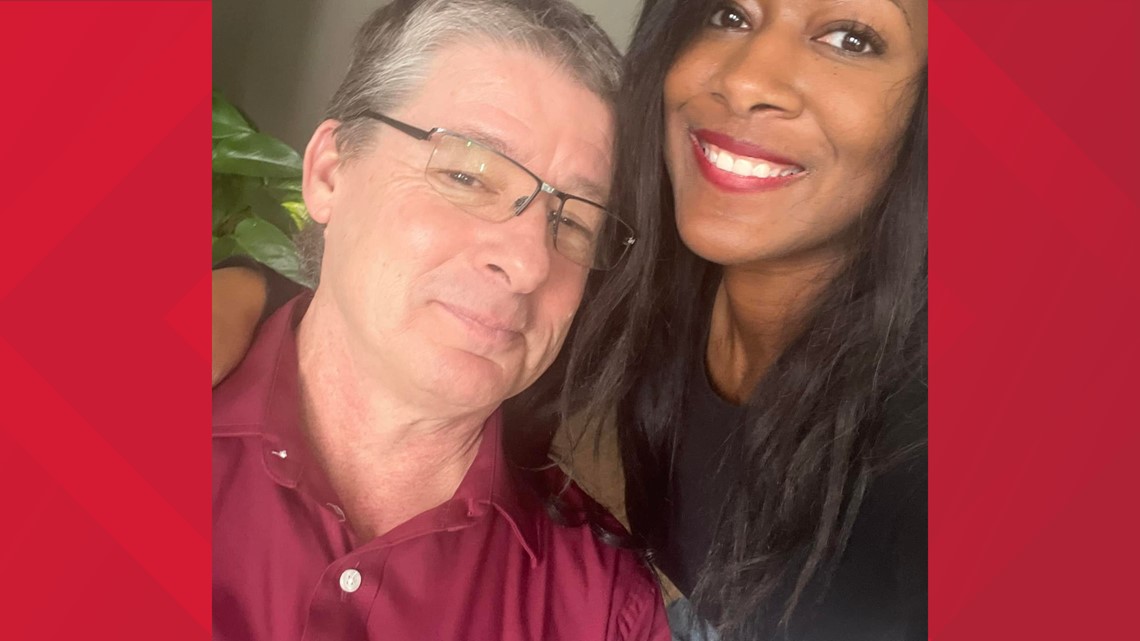 "Just knowing that Candice was alive and, by that time, I got to know what kind of a person she was, and what kind of people, Kevin and Francine and her sister and her niece were, because they were all there. It was like, I didn't want somebody that I didn't feel was worthy to have her organ, somebody who was not a good person or anything like that. And to learn what kind of a person Candice is, we got our wishes on that one," Chuck said.
Candice's fundraising and awareness efforts have touched Chuck's own heart.
"She doesn't have to do this, but she is just such a thoughtful person that she doesn't want to keep it bottled up. She wants to share," Chuck said. "It's just amazing to have her in my life and to see that what a good person she is."
For Candice, the feeling is mutual.
"For him to have some piece of his daughter still alive, means so much," she said.
Something that also means a lot is the support and love she feels every day. She's continuing on for Patrice, her dad, and Alicia.
"I'm truly so blessed and thankful for my family, for my friends, for the people that just send me a message and say, 'We're rooting for you.' It means everything to me," Candice said.
Every day, 2,200 Americans die from heart disease and stroke. It's a number that hits too close to home for so many of us, especially Candice. That's why supporting the AHA is so important to her. In fact, it was Candice who inspired me to team up with the AHA myself. As a Leader for Life, I'm raising awareness and funds for heart disease research.
My campaign runs through June 6th. If you'd like to donate to support the American Heart Association, click HERE. Or scan the QR code, below.