AKRON, Ohio — In March of 2020, as the country and the state of Ohio prepared for a shutdown due to COVID, the Tepuses in Akron received word that the oldest child in their family had a cancerous tumor growing in his abdomen.
"We found out that Xavier was diagnosed with neuroblastoma Stage 4, high risk," mom Amanda Tepus explained.
According to St. Jude Children's Research Hospital, neuroblastoma is a very rare type of cancerous tumor typically diagnosed in children before the age of 5. Xavier was 7 years old at the time of his diagnosis. The five-year survival rate of high-risk neuroblastoma patients is about 50%.
"I literally felt like I was dying on the inside," Amanda shared. "To hear the words that your son has cancer? It's defeating."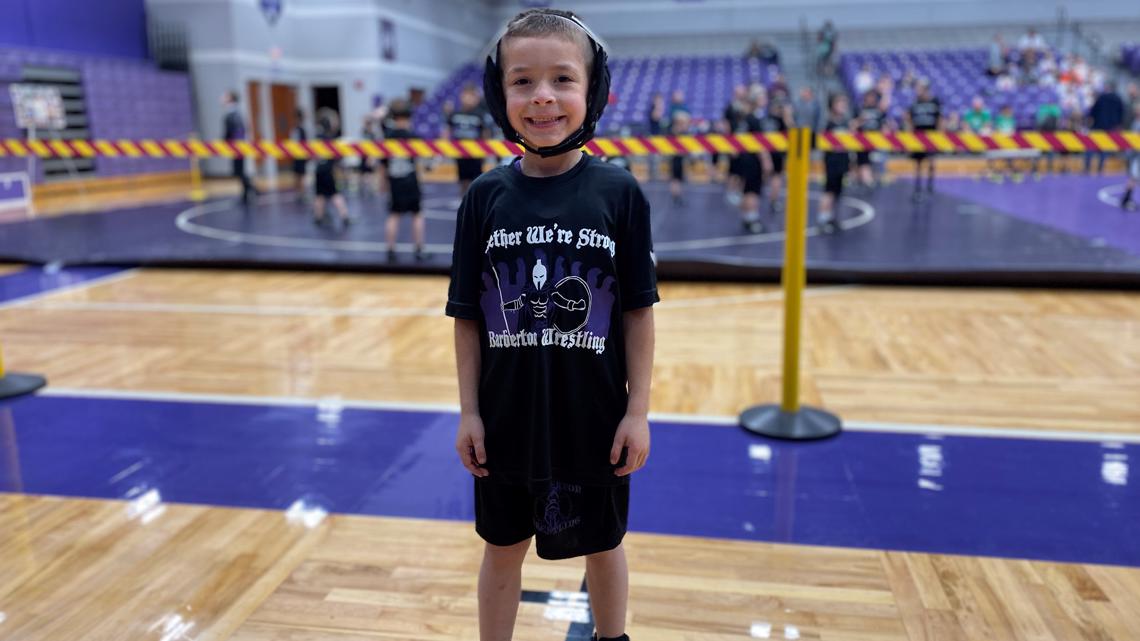 While many moms were trying to figure out how to juggle virtual learning, stay-at-home orders and work, Tepus had to conquer the trials of COVID while guiding her family of six through Xavier's treatments. COVID safety restrictions and precautions also kept the family physically isolated from their support system.
"We had to be cooped up and we weren't allowed to experience life," the 27-year-old who is also the mother of sons Ozias and Zayden and daughter Zakora said. "That's the biggest time you want to experience life: When it's being taken from you,"
At the time of Xavier's diagnosis, the three younger Tepus children were 6, 3 and 8 months.
"We just had to completely close off," husband and father Andrew Tepus said. "It was so difficult. We've been through so much in the last year."
Amanda, who says she quit her job as a home health aid the day Xavier was diagnosed, looked to her kids for the inspiration to persevere.
"My kids gave me strength," she explained. "They gave me strength to wake up each day. Knowing that I still had time to be with Xavier, I wanted to take advantage of that."
Tepus navigated her family through Xavier's six rounds of chemotherapy, two rounds of stem cell injections and so many surgeries the family lost count. She even documented their progress on a Facebook page called Xavier's Journey.
"It helped lift my own spirits, because I'm sitting here with my baby who is practically on his death bed and I have nobody to talk to," she said. "Nobody to comfort me because we have to keep our distance."
But death is what was held at a distance, because three days before Christmas 2020, Xavier completed his last radiation treatment. Of course, Amanda recorded it all for Facebook, including sharing a video of Xavier ringing the bell signaling the completion of this portion of his treatment.
As of today, Tepus says her now 8-year-old is "in remission, and there's no cancer to be found."
"To see him to be able to finish a treatment and to see the happiness on his face… it makes my heart want to explode," Amanda said with a huge smile on her face.
In fact, Tepus' wide grin, the smile all of her children inherited, was also a source of strength and security for the family's journey through COVID and cancer.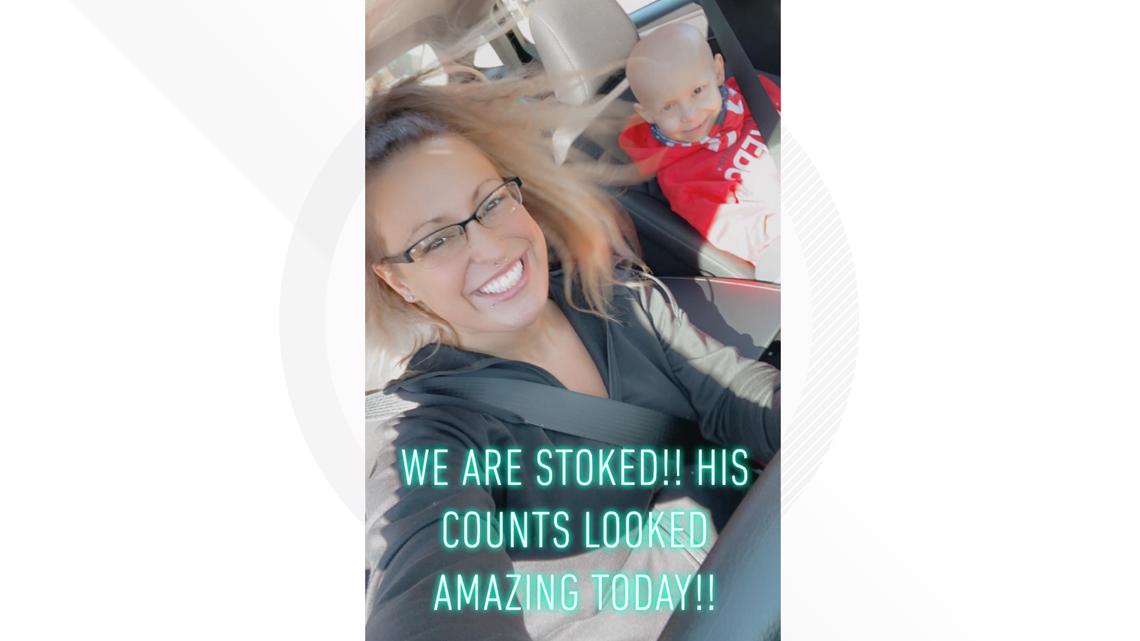 "[It] gives me hope," Andrew Tepus says about Amanda's smile. "It makes me know that she's still there for me and my family. We all love her, and everything that she does for us because she holds everything together for us."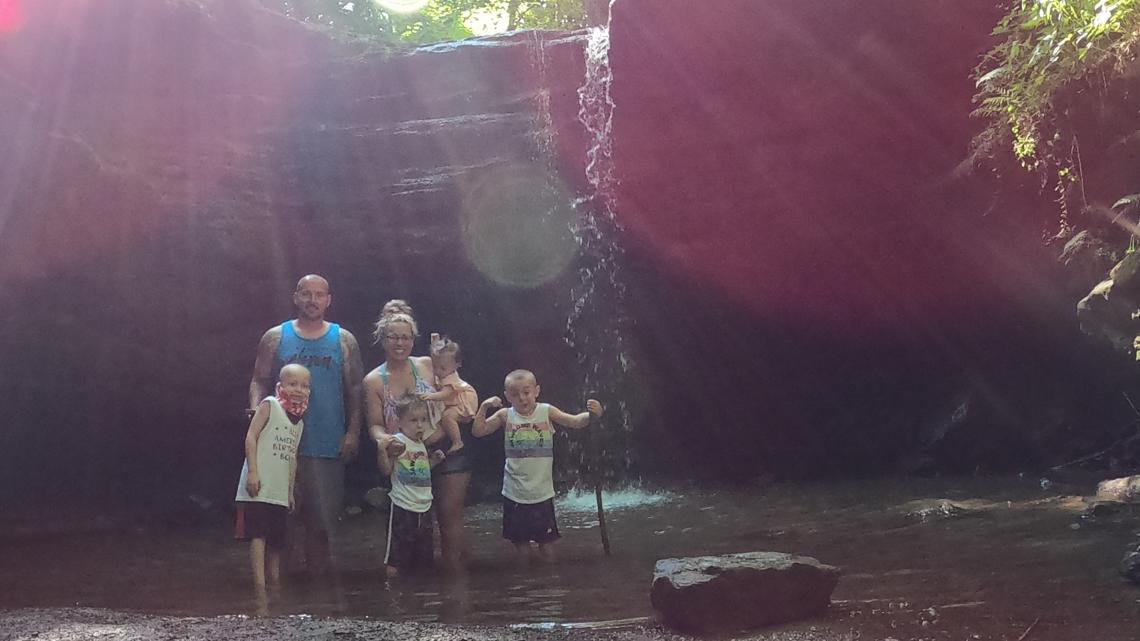 Both Amanda and Andrew say Xavier also keeps the Tepus smile on his face as he finishes up immunotherapy to boost his immune system and a clinic trial to help prevent the cancer from returning. With cancer in remission, that signature smile is now the only thing being spread through the Tepus family, and that's why Amanda, her husband and children are all "21 Strong."