CLEVELAND — Mike Balla may look like any cyclist out for a ride, but he's faced a long road just to get on his bike. That's because four years ago, Mike started out on a journey that no one wants to find themselves taking.
"I remember the E.R. doctor saying something to the effect of, you know, are you...familiar with leukemia and to be honest, I didn't even know it's cancer," he told 3News anchor Jay Crawford. "I didn't know what it was. I heard of it. I knew people that had it, but didn't really realize what what it meant."
Mike had been keeping an eye on what he thought was a spider bite on his foot, but as it turns out, he would ultimately be diagnosed with Acute Myeloid Leukemia, or AML.
"They put me on an ambulance and shipped me down to the Cleveland Clinic and started treatments that day," he recalled.
AML starts in bone marrow and can quickly spread to the lymph nodes, organs, spine and brain. According to the Cleveland Clinic, the disease accounts for about 1 in 3 adult leukemia diagnoses. Still, AML is relatively rare. Only about 1% of all cancers are AML.
"It was pretty aggressive and, you know, there were some statistics thrown around," Balla said. "But...what happens to somebody else doesn't necessarily mean it's going to happen to me. So I took every day and said, I'm going to fight."
And fight he did. Over the next year, Mike endured 21 spinal taps, and what felt like endless bone marrow biopsies and chemo treatments.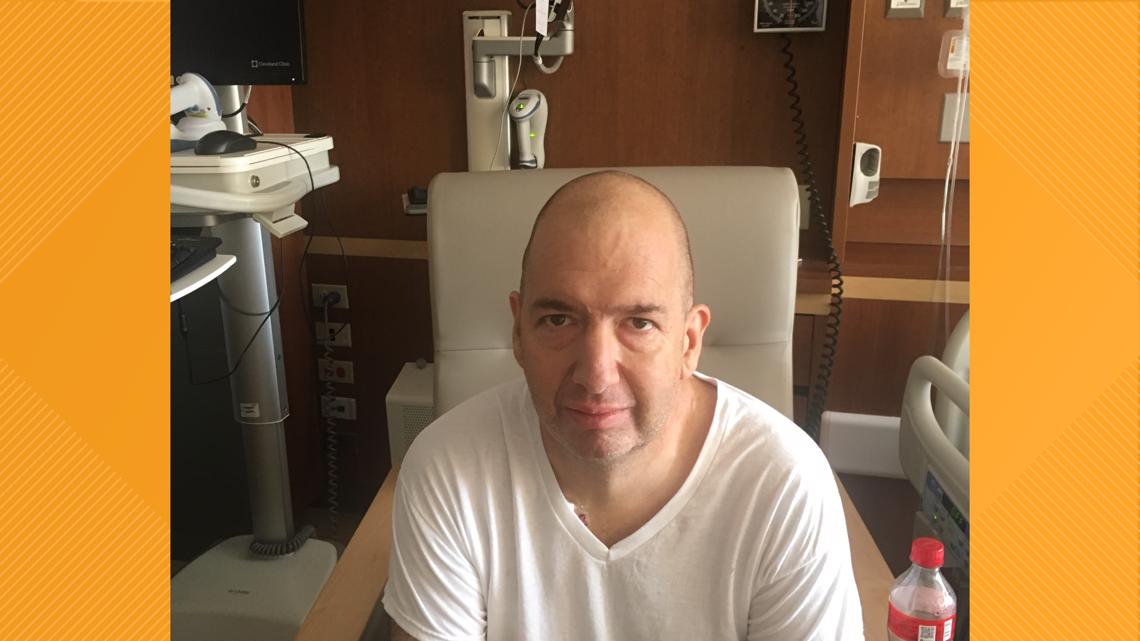 He ultimately learned he was going to need a bone marrow transplant - but there was some good news.
"My brother. He was my bone marrow donor, which was a perfect match, which is not common," Balla said. "I was able to to have my bone marrow transplant within a few months. Most people wait years to find a match."
On December 6th, 2018, Mike received that bone marrow transplant using cells donated by his brother and happily, he was home just in time to spend Christmas with his family.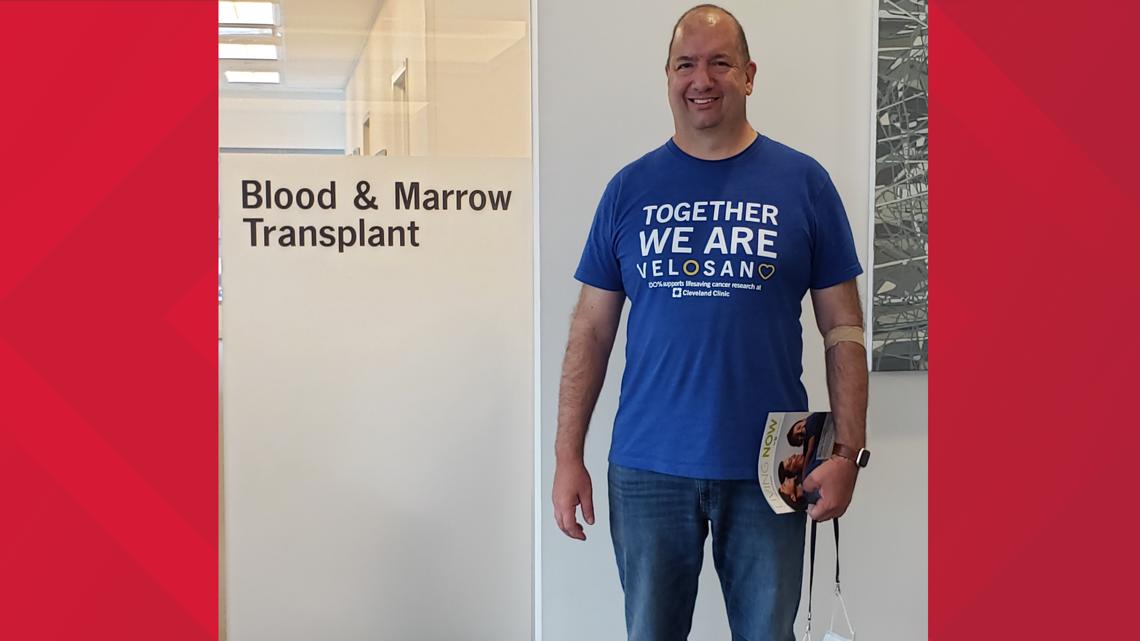 But his road to recovery took a turn when in May of 2019, Mike learned he had relapsed.
"I was actually in a treatment when I relapsed. A treatment had just been opened up for a study and I want to say I was the first patient in Cleveland to do it like I could be off on that. But, you know, and they said, well, there are some risks. And I said, well, there's risks if I don't do it.
That cutting edge new clinical trial offered by his team at the Cleveland Clinic changed his course - towards remission.
"[Now,] every few months I go in for a checkup and just check everything and make sure the levels are good. And I'm good. I'm fantastic with that."
He's doing it slowly, but now, Mike is helping to clear the path behind him. He's giving back so others have an easier cancer journey ahead…. This will be his fourth year participating in VeloSano Bike to Cure.
"It feels good [to give back in this way]," Balla said. "When I started treatment and they said one of them was new, it never even occurred to me that somewhere somebody somebody had done a study, somebody had done research. I mean, in the back of your mind, you know it, but it's not personal....So it became very, very real, very personal."
Today, Mike embodies the idea of Living Hope, riding along with other cancer survivors, and supporters, banding together to find a cure.
"Being around other people who understand the fight, who understand the pain, who understand the emotions, it's a good event," he said. "You realize how lucky we are to be here."