CLEVELAND — Cheers to 1-year!
You've probably seen them all over Northeast Ohio -- walls of supplies put there for anyone who needs them -- in fact before Saturday, Walls of Love had created 231 walls.
November 2019 marked one year since Holly Jackson put up the first wall. To celebrate she, with help form the community added 25 new walls -- all with the same three phrases as all of the other walls: take what you need, leave the rest for others, and pay it forward when you can.
Check out the location of the new walls below: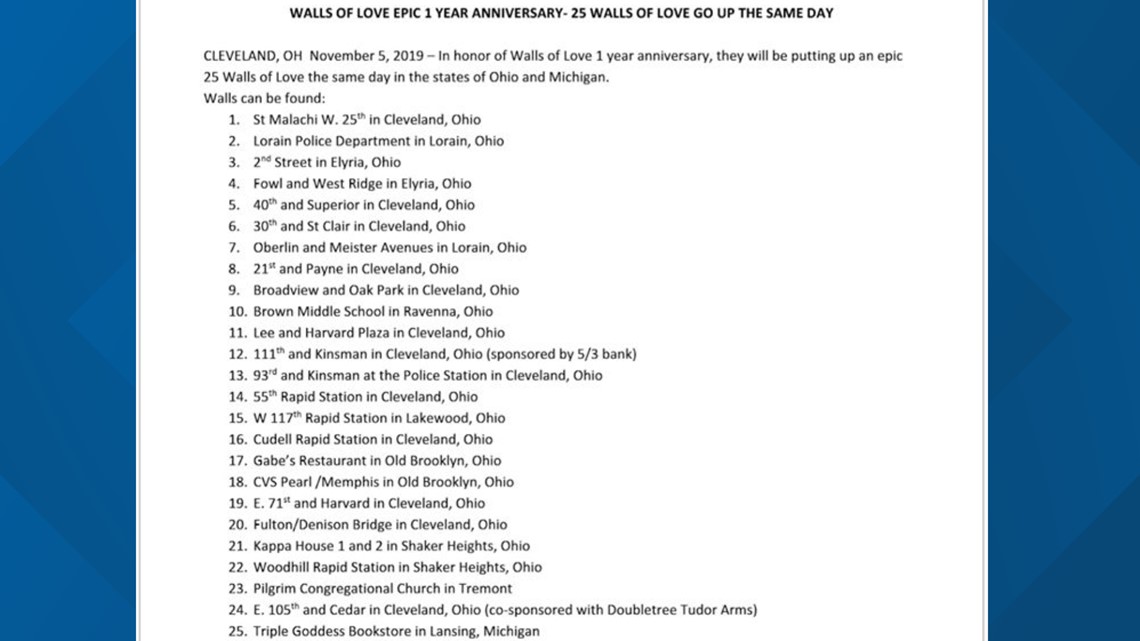 Since she started the walls, Jackson says she's been able to help about 30,000 people in need.