AKRON, Ohio — An Acme employee injured in a dog attack following an alleged theft outside an Acme store is speaking out.
Just about a week ago, Bob Harbert says he went outside to check on a reported theft at this Acme store where he worked. He told us two dogs were released from a car and immediately attacked him.
The woman who allegedly sicced the dogs apparently had left the store with a cart filled with unpaid groceries, and Harbert—the store's head cashier—went to stop her and take pictures of the license plate. Now, the image now keeps playing in the 55-year-old's head.
"They're evil people, because there was no reason to release those dogs," he said. "They were on me instantly."
Harbert says he was bit several times—twice in the groin and once in the stomach. He added only two out of three dogs released attacked him, but now all three are in the care of the Summit County Animal Control center.
Harbert told us he snapped these pictures as the two women tried to leave. Police believe there was also a teenager with them, but at this point police don't believe he had a role in the attack. Linda Snow and her daughter Jennifer Clark were arrested this week.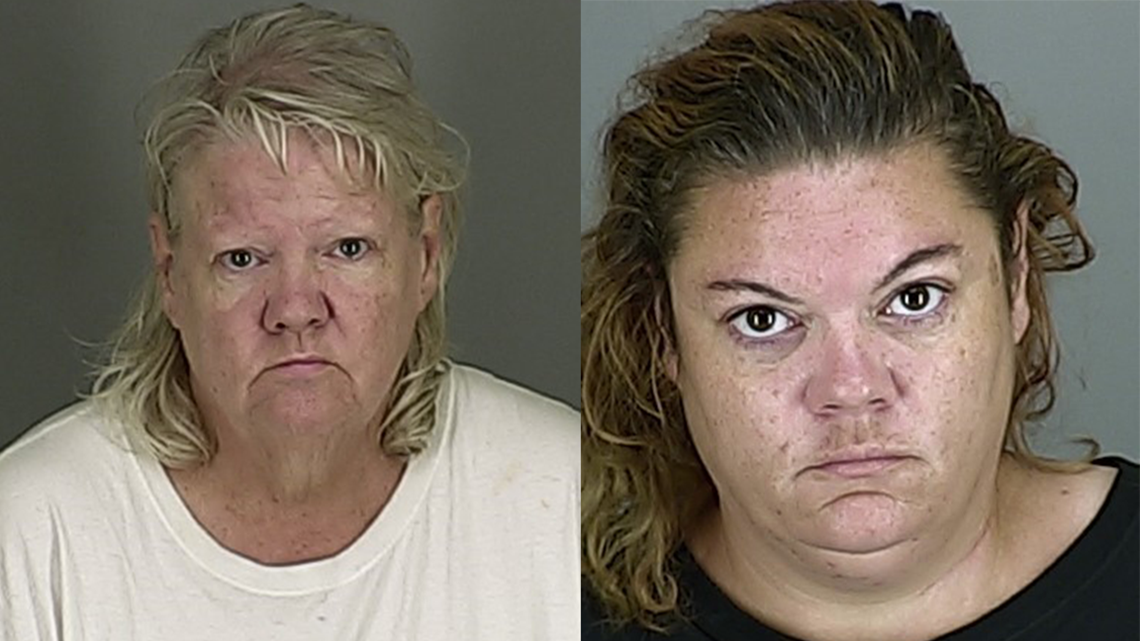 "Personally, I hope they get as much time as they can get," Harbert said.
Harbert has worked as a dog trainer with Papp's Dog Services, but he says he doesn't want this case to focus on the breed of the dogs but rather the people involved directly in the crime. His attorney, Joy L. Chicatelli, agrees.
"These dogs, I believe were trained with a motive, intent and objective to carry out a serious crime," Chicatelli explained.
Harbert is still recovering but he says his doctor has hopes he'll be back in a few weeks. Snow and Clark are facing aggravated robbery charges.