AKRON, Ohio — An Akron man facing numerous murder charges in the deaths of nine people is due in court Thursday for a competency hearing.
Stanley Ford, 60, is charged in setting two Fultz Street fires that caused nine deaths, including a family of seven in May 2017. That fire killed Dennis Huggins, Angela Boggs, and their five children, Cameron, Alivia, Kylle, Daisia and Jered. The previous fire, which happened about a year earlier, claimed the lives of Lindell Lewis and Gloria Jean Hart.
Ford lived on Hillcrest Street, which runs perpendicular to Fultz Street. He was also connected to a vehicle arson that was reported in January 2017, when an SUV was set on fire in a Russell Avenue driveway.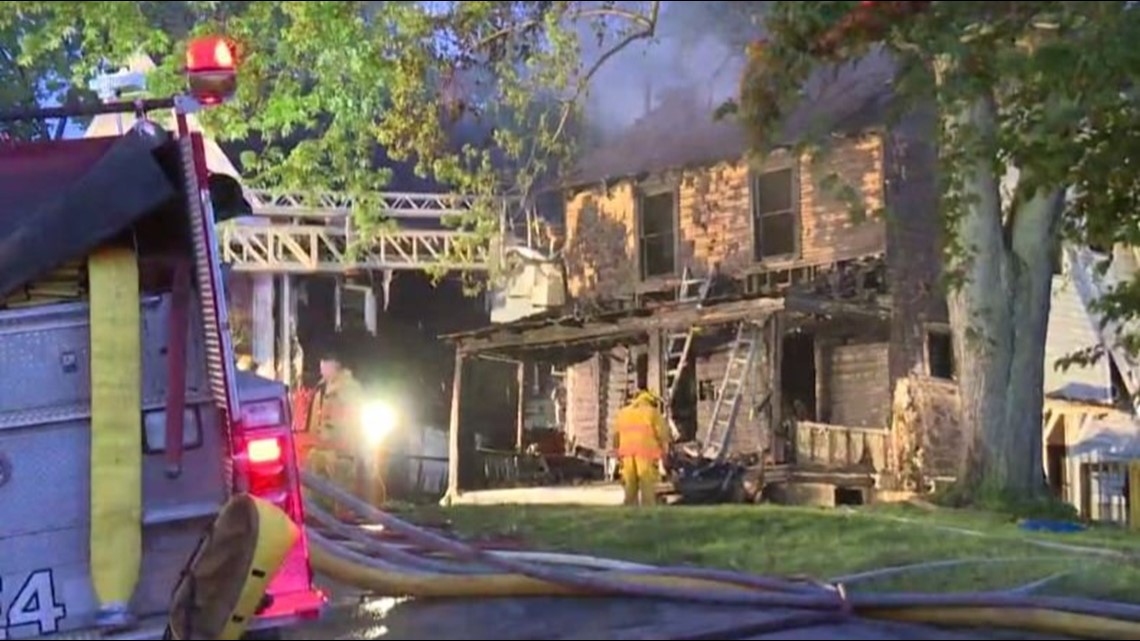 Ford has been insistent of his innocence during a series of court appearances after he was ordered to undergo psychiatric evaluation with doctors to determine if he's competent to stand trial.
"I don't think I need to go forward with no competency hearing," Ford told a judge during an appearance last month. "I didn't commit a crime to deal with all these different psychologists and psychiatrists. It's not making any sense. ...The state can't even produce evidence."
A Summit County judge had ordered a competency evaluation of Ford after a court psychologist's evaluation was inconclusive, and Ford's attorneys claimed medical testing indicates he has brain damage and cognitive impairment.
Dr. Kevin Edwards, of Twin Valley Behavioral Healthcare, testified Thursday that he determined Ford has shown no signs of delusion. Ford spent 20 days at the facility for evaluation.
Edwards said his evaluation included observation and tests on Ford, who he says denied having any mental disorders or hallucinations. Edwards said he determined that Ford does have the capacity to understand the court proceedings against him.
Ford's attorneys argued that he does not have a rational understanding of law, claiming that Ford has expressed the belief that he will only be exonerated if he can personally testify before a jury. They also suggested Ford may suffer from paranoia as a result of frontal lobe damage to the brain.
Ford's trial was delayed as his attorneys have argued that Ford should have separate trials for the fires, and that death penalty cases are not "business as usual," claiming the cases are separate and distinct.
Summit County prosecutors say the arsons were part of a common scheme and that jurors should be able to distinguish between them.
Ford is charged with 22 counts of aggravated murder, two counts of attempted aggravated murder, two counts of aggravated arson, one count of cruelty to animals, one count of arson and one count of aggravated menacing.
He faces the death penalty if convicted.
This story will be updated.