CLEVELAND — Authorities in Cleveland have canceled an AMBER Alert for a 6-week-old boy who was reportedly abducted by a family friend late Tuesday night.
Police say young Cannon Tatum was located on Robinwood Avenue in Youngstown and returned to his mother, who first reported him missing. Authorities did not specify if he was found with T'oshanae Dumas, the 23-year-old woman accused of taking him.
According to officials, Dumas was driving from Youngstown to Cleveland with Cannon and his mom for "court purposes." Prior to that, Dumas decided to head to West 87th Street to meet up with a man, but before arriving, Dumas backed into a parked vehicle while operating her friend's car. A witness later confirmed these events, stating she spoke with Dumas about insurance information before Dumas drove away.
The friend asked Dumas why she was not reporting the accident, and an argument ensued. The friend then took over driving the vehicle to a nearby Dollar General parking lot, where Dumas "started punching the victim with closed fists." When the friend got out "to avoid being assaulted," Dumas apparently hoped back in the driver's seat and drove off, with the baby still in the back seat around 9:30 p.m.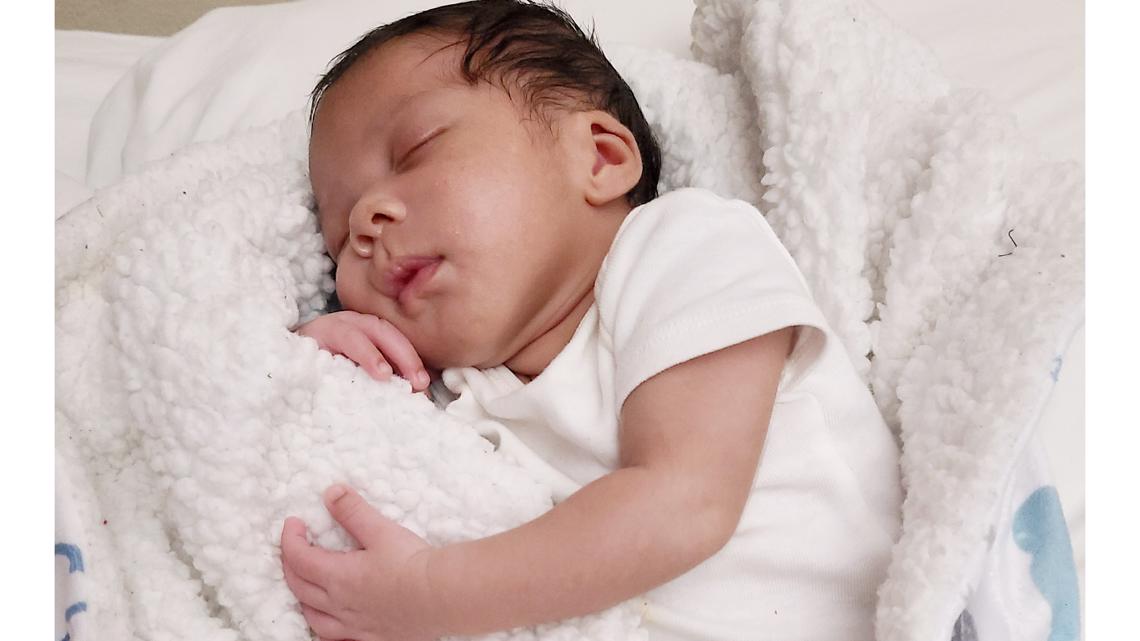 Dumas was possibly drunk when she drove away, and police believed she may have taken Cannon to the Youngstown area. In the end, that's where he was found, although Dumas initially declined to tell the baby's mother where he was.
UPDATE: On Wednesday afternoon, the Cleveland Division of Police gave the following statement and photograph to 3News:
"There are no arrests in this case as of yet. Detectives continue to investigate due to conflicting information and will consult with the prosecutor regarding charges in the near future. The baby (pictured here with Patrol Officer Hassan Ali) is in good health and is currently in the custody of Children and Family Services."