CLEVELAND — Thursday marks nine years since one of Cleveland's most mysterious cold cases happened in broad daylight.
Aliza Sherman, a nurse and mother of four from Beachwood, was murdered in Downtown Cleveland. Police have never found the weapon or the person responsible.
"Every year it's frustrating," Aliza's son Jason told 3News. "We still don't have answers, there's still no one being held responsible."
For Aliza's family, it's not just that nine years have passed.
"When you say nine years, of course it's a long time," daughter Jennifer explained. "But to put it in perspective, it's been 3,287 days without my mom."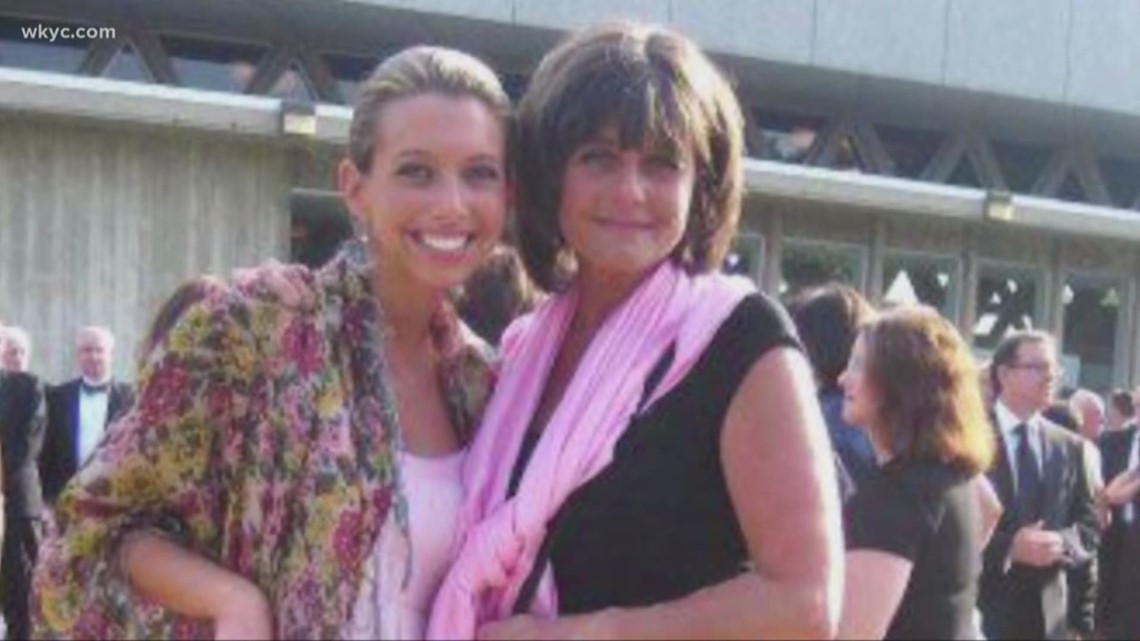 Who is the haunting hooded figure running away from the scene in the nearly decade-old surveillance video outside of 75 Erieview Plaza around 5 p.m. on March 24, 2013?
Aliza was supposed to meet with her divorce attorney, Gregory Moore, but she never made it. Someone stabbed her 11 times and left her to die.
Was it the person running away?
Moore had set up the meeting with Aliza and texted her that he was in his office when he, in fact, was not. The police investigation revealed that on the day Aliza was murdered, Moore sent text messages to her cell phone before and after her murder. The messages indicated that he was in his office, but phone records analysis, electronic key card records and witness statements show he was not in the building.
On Thursday, family and friends will gather once again — like they do every year — at 75 Erieview to mark the somber moment at 5 p.m. nine years ago.
"How she died will never define the magnificent woman she was," Jennifer said, "but she deserves for us to go there once a year to remember what happened."
3,287 days, but for the family, every day is a new day that could be the day.
"When someone watches it on TV and says, 'Oh, I know someone who knows something about that,' and it changes," Jason hoped.
There is still a $100,000 reward for any information leading to the arrest of Aliza Sherman's killer. It's believed to be the largest reward in Cuyahoga County history.
Anyone with information about Aliza's case is asked to call CrimeStoppers of Cuyahoga County at (216) 252-7463.