NEW LONDON, Ohio — A discovery of bones in an old garage in New London is being linked to a school teacher who died in 1881.
The teacher's name is Hallie Armstrong. She was buried in a grave in Wilmington, so now investigators are left to figure out what is actually in her gravesite if the bones in fact belong to her.
A new owner found the remains back in 2016 when she bought the property – and reported it to the New London Police Department.
72 human bones were discovered.
"She looked upstairs and she found some bones in the corner. She thought they were animal bones," said Chief Mike Marko, with New London Police Department.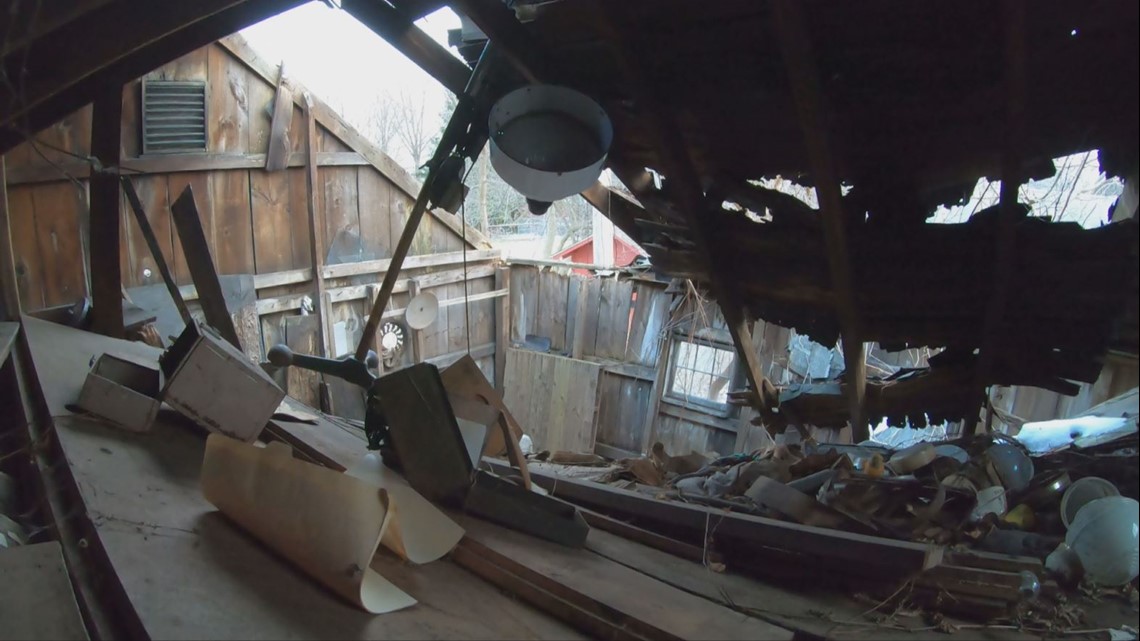 The bones were sent off to Bode Technology in Virginia, thanks to the non-profit "The Porchlight Project." DNA was extracted and analyzed, then went to Bode's genealogist, Melinde Lutz Byrne, who uploaded the data into multiple DNA databases, including GEDMatch, an open, online database for genetic profiles.
The familial link pointed to Hallie Armstrong.
The 18-year-old was unmarried, and the cause of her death was listed as "unknown," which was uncommon for that time. Her father was the superintendent of an infirmary. Investigators note that although Armstrong came from a well-to-do family, she was reportedly buried in a lone grave at Sugar Grove Cemetery, in Wilmington, Ohio.
"I am extremely grateful to James Renner and the Porchlight Project along with Bode Technology for their assistance in this mystery," says Marko. "We have closed a cold case and ruled out a homicide. As one door is closed, another opens in the continuing mystery of how her remains ended up here in New London."