Perez, who is currently in Rome meeting with Pope Francis, called the accusations against the Rev. Bob McWilliams "devastating and heart-wrenching for the entire Catholic community in Northeast Ohio." The bishop also pledged to fully cooperate with investigators in the name of "the safety and well-being of our children."
"All of us feel tremendous emotions of shock, disappointment and confusion," Perez wrote. "I ask you to join me in prayerful solidarity for healing asking for God's grace and guidance in this painful situation."
McWilliams was taken into custody Thursday after authorities searched St. Joseph Catholic Church in Strongsville. He has currently been booked on a charge of pandering obscenity related to an accusation of inappropriately texting a teenager in Newbury, and sources tell 3News that multiple images of child pornography were found at the St. Joseph rectory where McWilliams lives.
3News captured exclusive video of McWilliams being taken away in handcuffs. You can watch it in the player below:
Cuyahoga County Prosecutor Michael O'Malley praised the Geauga County prosecutor and law enforcement officials for moving quickly on the allegations.
"He was very active in what he was doing, and I think through his quick detainment, his ability to victimize other children has been brought to an end," O'Malley told 3News Friday. "It was his interactions on social media and his both sending and receiving child pornography."
The diocese has placed McWilliams, who was ordained in 2017, on administrative leave pending the outcome of the investigation. The priest is currently being held in the Cuyahoga County Jail on $100,000 bond.
Echoing Perez' statement, the diocese said it's cooperating fully and that it screens candidates for the priesthood. It pointed 3News to its policy, which reads in part: "All candidates undergo a battery of psychological tests and its evaluation addresses an family background, psycho-sexual health and ability to maintain appropriate boundaries."
Since being installed as bishop two years ago, Perez has attempted to atone for past actions and cover-ups of child sexual abuse that engulfed both Cleveland and the entire Catholic Church during the period before he took over. He made a point to acknowledge the crisis during his installation mass, and back in June authorized the release of the names of clergy associated with the diocese who were credibly accused of sexual crimes against children.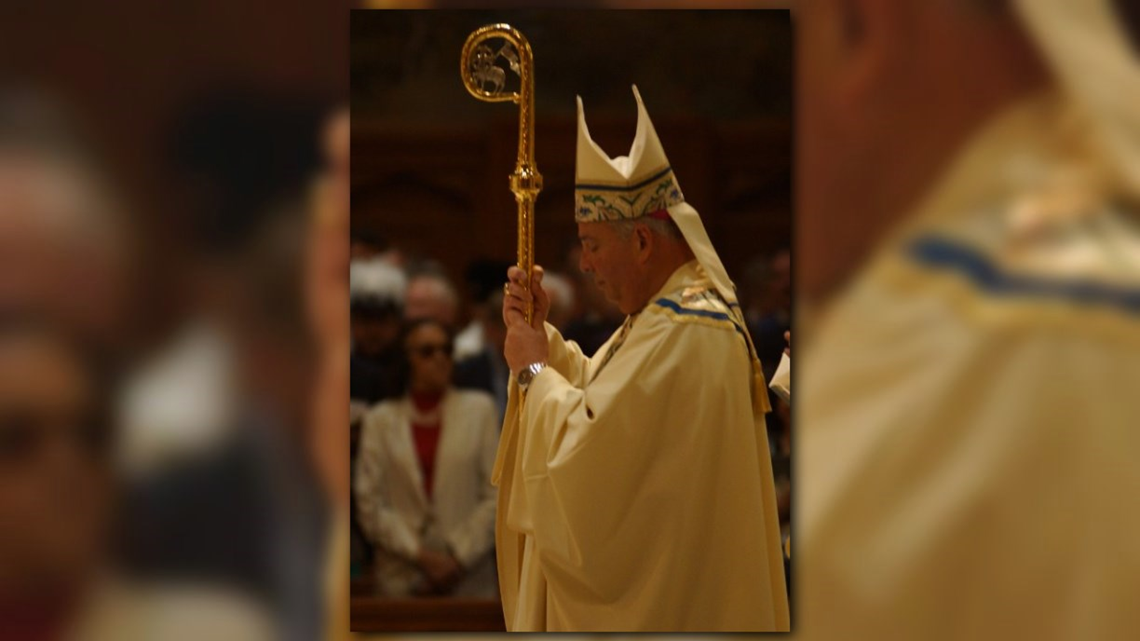 O'Malley doesn't believe the diocese was aware of McWilliams' inappropriate activity, but stated his office will look at his what is in his personnel file.
"One can only wonder if he picked that vocation because of his pedophilia," O'Malley said. "I have no idea, but clearly he was placing himself in positions where he had access to the children, and that's what makes this case so troubling."
The prosecutor also encouraged parents of children with connections to McWilliams to ask their kids about his behavior.
"It's critical them to have those discussions with their children about their interactions so we can learn as much as we can about this individual, so we can hold him accountable for everything he has done."
More charges against McWilliams are pending.