INDIANAPOLIS — A former post office supervisor gasped and fought back tears as he learned he will spend 40 months in prison for stealing hundreds of checks that Indianapolis businesses mailed through a northwest Indianapolis post office.
James Lancaster, 42, and his attorney asked a federal judge for mercy Wednesday morning when Lancaster appeared in U.S. Federal Court for his sentencing hearing. But Judge Tanya Walton Pratt told the defendant his actions warranted a significant sentence, including time behind bars.
"The defendant really has no excuse for his actions," the judge said after announcing the sentence. "Mr. Lancaster was in a position of trust at a busy post office (but showed) nothing other than greed and disregard of the victims."
Walton Pratt said she wanted to ensure local businesses saw justice after they were "seriously impacted" by Lancaster's actions, which also eroded trust in the U.S. Postal Service.
Dozens of victims identified
Lancaster was the customer service manager at the New Augusta post office branch when he began stealing mail containing checks in early 2021. Court records show he stole at least 272 checks worth at least $1.7 million dollars from 59 different businesses.
Hospitals, utility companies, car dealerships, a cancer research center, charities and other local businesses all reported missing checks that were mailed at or through the New Augusta post office branch, and all of the stolen checks were tracked to Lancaster, according to the government's sentencing memorandum.
"The whole thing was really horrible. Unless you own a business, it's hard for anyone to understand what the business interruption is like, to shut down your checking account," said Robb Fine, the owner of Fine Promotions, which lost three checks totaling nearly $21,000 to Lancaster's scheme. "It took two people working two whole weeks to get things worked out, and then it took months working with our bank. It's a huge problem when something like this happens."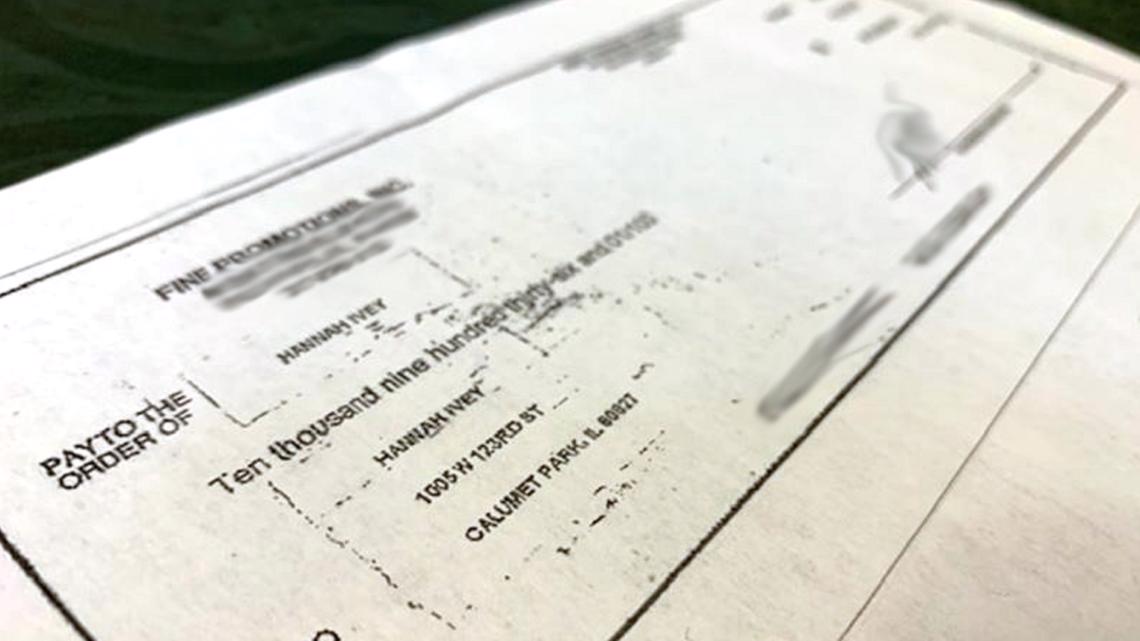 13 Investigates first reported on the stolen checks shortly after they went missing. Following those reports, federal investigators focused in on Lancaster, who admitted to stealing checks from the post office where he served as a supervisor.
He also admitted to working with two accomplices in Illinois. Those accomplices – who also face federal charges – paid Lancaster a fee for providing the checks, which they then manipulated and sold online for a significant profit.
Following a lengthy investigation, the U.S. Attorney's office charged Lancaster with one count of conspiracy to commit bank fraud and one count of mail theft. He pled guilty to both charges, resulting in a sentencing hearing in downtown Indianapolis Wednesday morning.
Defendant requests leniency
The former postal worker took a deep breath and wiped away tears as he addressed the judge during his court hearing.
"My actions not only damaged my character but everyone involved. I want everyone to know I am truly sorry for everything that's happened," Lancaster said.
Lancaster told the judge he is a committed father who financially supports five children – including one with a serious medical issue – and his mother, who accompanied him to court. Lancaster said he has focused on turning his life around after letting down his family, co-workers and customers at the post office.
Defense attorney Sam Ansell then asked the judge to offer Lancaster mercy by sentencing him to serve probation instead of time in prison.
"This is one of those unusual situations where the sentencing guideline is more than what's necessary," said Ansell, pointing out that a prison sentence would prevent Lancaster from earning an income to financially support his family. "I think in this case, the harm that's going to come to him and his family is significant … A prison sentence is not necessary. Probation would be adequate."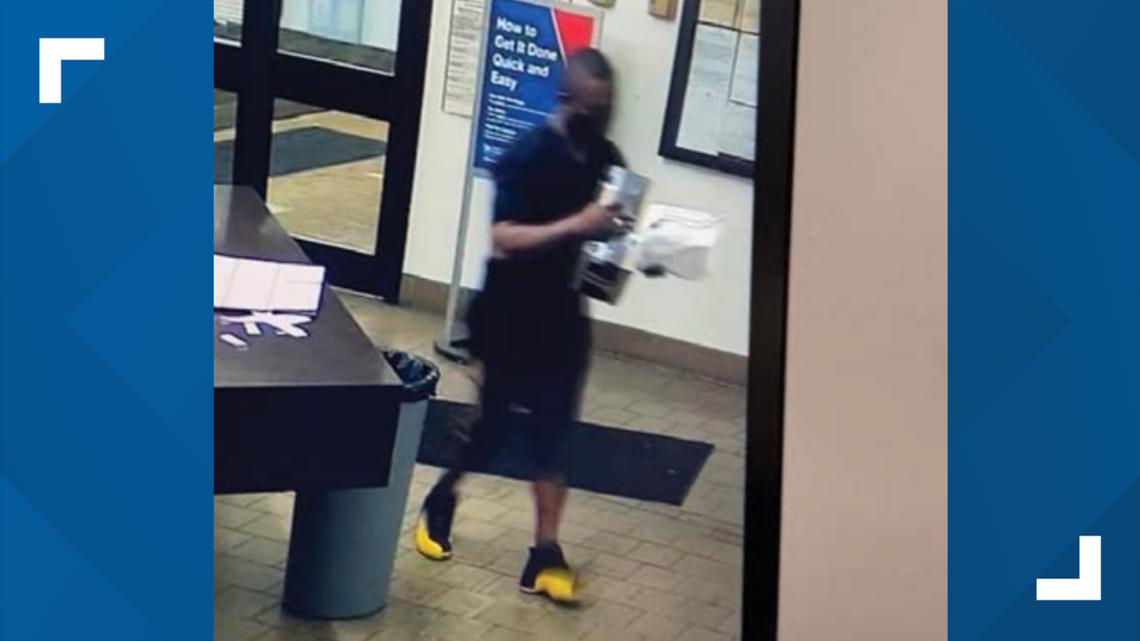 Assistant U.S. Attorney Adam Eakman disagreed with the defense attorney, requesting a 45-month prison sentence for Lancaster. Federal sentencing guidelines for the specific details of Lancaster's case recommend a sentence between 41 and 51 months in prison.
"Probation would not adequately reflect the seriousness of this case. He was in a position of trust and abused that position," Eakman told the judge, adding that the 272 stolen checks tracked by investigators likely represent only a portion of the actual number of checks that Lancaster stole. "This is about as serious as it gets. He stole almost every check that came his way."
Surprised by sentence
Walton Pratt said she found Lancaster's remorse to be genuine, but rejected the idea of allowing him to avoid prison.
"It's a serious crime. The individual victims were seriously impacted," Walton Pratt said during the sentencing. "He was motivated by greed. He exploited his position of trust."
In addition to 40 months in prison, the judge also ordered three years of supervision and more than $88,000 in restitution to victims.
Lancaster gasped and then winced as he heard the sentence. A few moments later, he turned to his mother seated in the gallery and called out to her as he began crying.
The judge allowed Lancaster to leave the federal courthouse on his own. He will begin serving his sentence once assigned to a specific federal prison.
Outside the courthouse, Lancaster declined 13News' request for an interview, but he said he was embarrassed by his actions.
"I made a mistake," Lancaster said.
U.S. Attorney Zach Myers sees it differently.
"Stealing almost 250 checks from the mail to the tune of $2 million, that's not a mistake. That's a series of repeated choices, a persistent felonious criminal behavior that the defendant chose to engage in every time he stole yet another check," Myers told 13News after the sentencing. "I don't think any argument that this was simply a mistake has any validity, and I think the sentence imposed – sending the defendant to prison – bears that out."
Fine, who was forced to set up a new checking account after Lancaster stole several of his checks, said he believes the 40-month sentence is far too lenient.
"Oh my gosh. It should be at least twice that. He knew exactly what he was doing, and he didn't do it once or twice. He stole 200-some checks as a federal employee. That's just terrible," Fine said.
Several business owners impacted by the crime told 13News they will no longer do business at the New Augusta post office.
Lancaster was fired immediately after admitting his role in the scheme.
A co-conspirator, Jordan McPhearson, is serving 42 months in federal prison after pleading guilty to conspiracy to commit bank fraud. The third defendant, Lavaris Yarbrough, will be sentenced in September.
Victims relieved
Following Lancaster's sentencing, several victims contacted by 13News say they are pleased the case is now over.
"We were one of the businesses affected, and it was a situation we had to address as a company. We're glad to see this has come to a resolution," said Randy Dillinger, communications director at the Hoosier Cancer Research Network, a nonprofit research organization that specializes in early phase oncology clinical trials.
Another charitable organization said Lancaster's check fraud scheme was damaging and very time consuming for the charity.
"We only had one check stolen, but even one check caused a significant disruption," explained Ben Hendricks, chief marketing and communications officer at Kiwanis International. "For us, any time spent chasing down a stolen check is time not spent making communities better."
Hendricks said Kiwanis no longer uses the New Augusta post office to mail checks – a recommendation that first came from an investigator within the U.S. Postal Inspection Service. The office advised other businesses not to use the New Augusta post office, as well.
"We were advised by the federal investigator not to use our local post office," an employee from First Group Engineering acknowledged in a victim impact statement obtained by 13 Investigates. First Group Engineering told investigators it spent nearly $2,800 in the aftermath of Lancaster's stolen check scheme, including closing its business checking account and opening a new one to prevent more checks from being stolen.
Many of the businesses affected by the scheme were fully reimbursed by their banks for the amount of money lost in stolen checks. But they still experienced additional financial losses due to unreimbursed expenses related to the thefts.
Global Preparatory Academy in Indianapolis reported four stolen checks worth nearly $21,000.
"It was a lot of work for us because it happened over the summer and at the beginning of the school year," said Kendra Woodgett, the school's finance director. "We recovered all of the funds and the bank refunded all the money, but it took over a year to get it all worked out."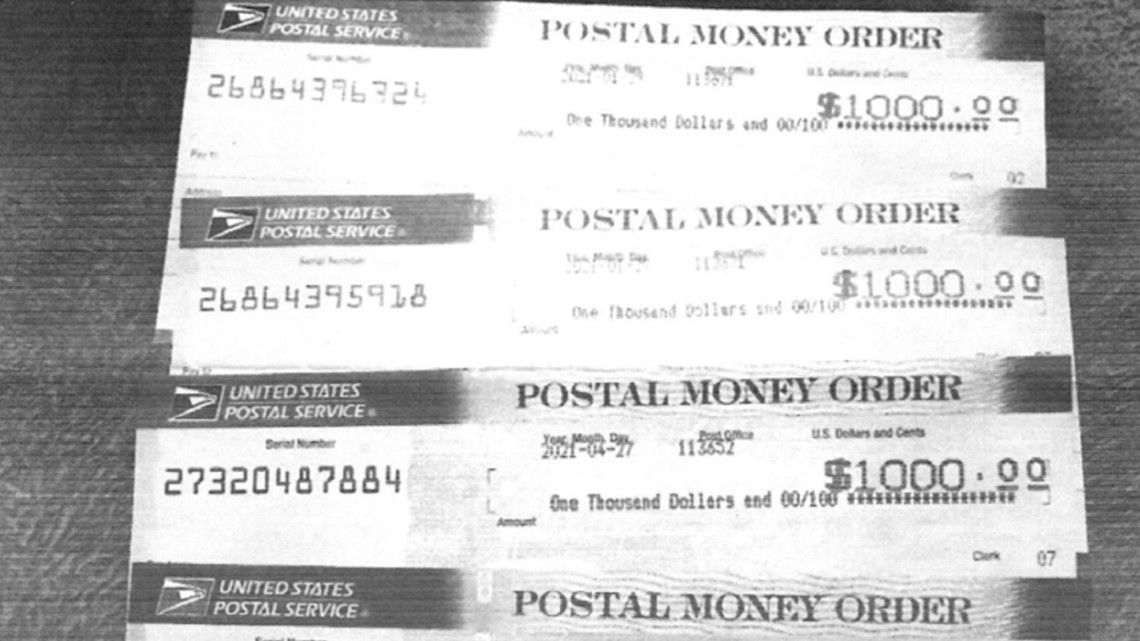 An employee at Falcon Carpet of Indiana told investigators: "We waited a couple months to be compensated by our bank for the $25,000 stolen via check fraud. Stress to me as controller and strain on our cashflow."
The owner of an Indianapolis nail salon reported $10,000 in stolen money orders that investigators eventually traced to Lancaster's thefts at the New Augusta Post office.
OrthoIndy Hospital reported at least eight incidents between August 2020 and January 2021 involving dozens of stolen and fraudulent checks. OrthoIndy checks worth more than $28,000 were stolen from the New Augusta post office, according to court documents. The hospital also discovered fraudulent checks had been created from the ones that had been stolen, resulting in additional disruption for the hospital.
Andretti Autosports, Schmidt Peterson Motorsports, Ed Martin Acura, Champion Chrysler, Godby Heating and Cooling, Piazza Produce and Wabash Valley Power are also among the 59 local businesses and organizations that reported stolen checks linked to the New Augusta post office branch.
Court records show at least 16 separate banks were also impacted by the stolen check scheme committed by Lancaster and his accomplices.