A second child died this week in Cleveland after being shot to death in a public place.
Saniyah Nicholson, 9, was waiting in her mother's car, outside a gym on Lee Road near Cloverside Avenue Wednesday night, when bullets started flying.
"I hear something about 'My baby, my baby' got hit,'" said one caller to 911. Another heard multiple shots, reporting "more than 10."
Nicholson's mother, a nurse, had gone in to pick up her son. A 20-year old sibling was also in the car but not hurt.
"Individuals were shooting at each other across the roadway," said Lt. Ali Pillow with the Cleveland Police Department, "And Saniyah lost her life."
Officers released surveillance images of the possible shooters and their getaway car. A cash reward of up to $20,000 is being offered for information that leads to an arrest.
PHOTOS | Persons of interest sought in fatal shooting of 9-year old on Cleveland's east side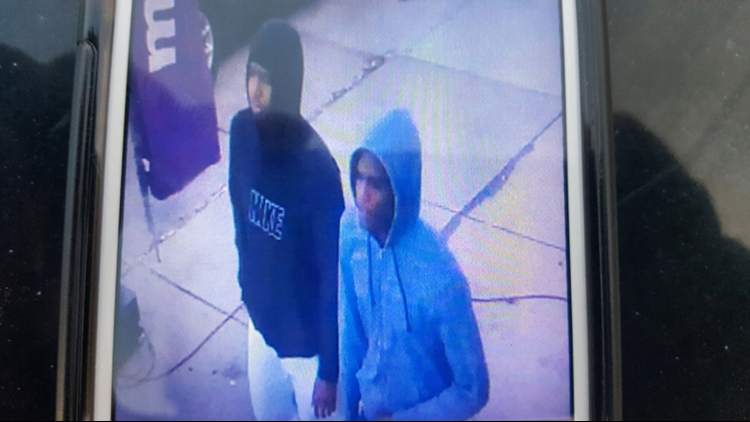 On this first day of summer, it is calling to question what can be done to keep kids safe.
Cleveland Police Chief Calvin Williams said the department makes tactical changes with each season, however, did not go into detail.
Later, however, Cuyahoga County Executive Armond Budish also announced sheriff's deputies will immediately begin assisting the city in patrolling the neighborhood where Saniyah was shot, saying, "The senseless killings must stop."
Mayor Frank Jackson said their focus is often on activity and recreation centers, adding the public also plays a role and needs to speak up in suspicious situations.
WATCH | Jackson and Williams addressed the shooting in a press conference Thursday
Jackson said so far, six children have been shot to death this year in Cleveland. It is the deadliest year involving gunfire and minors since 2015.