EAST CLEVELAND, Ohio — An investigation is underway after the shooting of a suspect by an East Cleveland police officer following a struggle on Wednesday morning.
According to East Cleveland Police Chief Scott Gardner, officers were called to a domestic incident on Bryn Mawr just after 10 a.m. A woman told police that her ex-boyfriend was at the scene causing a disturbance and possibly had a gun.
Once officers arrived on the scene, Gardner says they found the woman inside a car and the suspect trying to gain entry. She yelled to police that the suspect had a gun. A struggle between one of the officers and the suspect ensued.
The suspect apparently had a "security vest" and the officer noticed the butt of the gun in the vest. The officer tried to get the gun, but became separated from the suspect, who reached inside of his vest and went for his gun.
The officer fired at the suspect, who was transported to University Hospitals and was later pronounced dead. The Cuyahoga County Medical Examiner's Office released his identity Thursday morning as 27-year-old Cortez Lee Bogan of Cleveland.
Listen to the 911 audio in the player below:
The female told East Cleveland detectives that her ex-boyfriend has pulled a gun out on her several times prior. The female said she also witnessed the suspect pull the gun on the officer. The gun was found at the scene.
The East Cleveland Police Department has contacted the Officer Involved Shooting Team from the Ohio Attorney General's Office Bureau of Criminal Investigation to process the scene.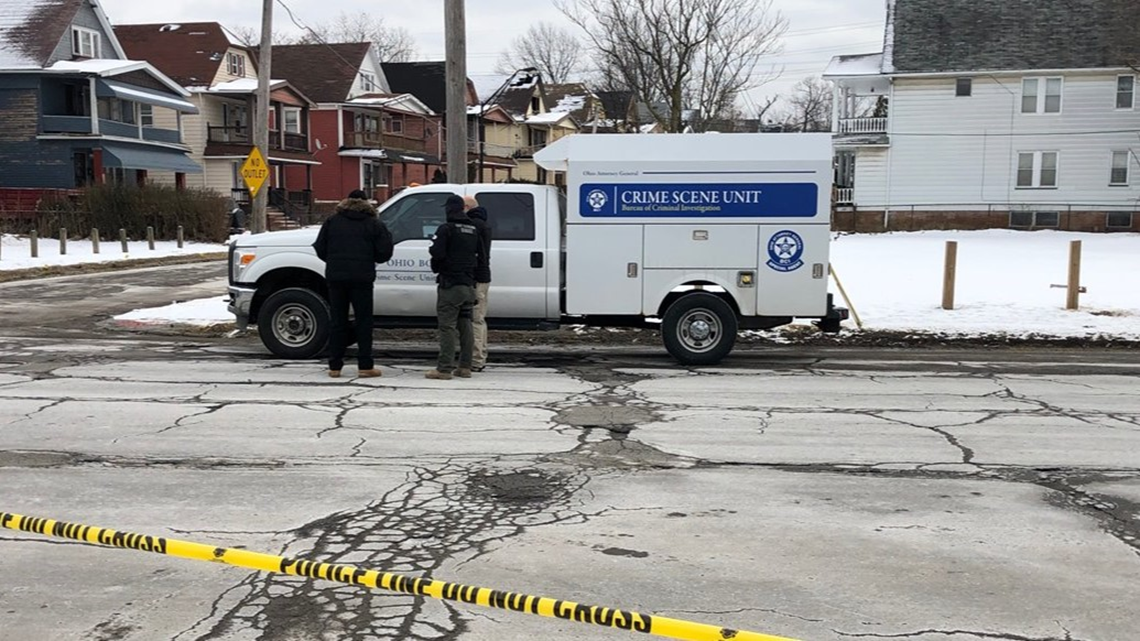 This is a developing story. Stay with 3News for more details as they become available.