The United States Dept. of Justice, in conjunction with local and state authorities, has indicted 26 people who allegedly trafficked a massive amount of illegal drugs in Northeast Ohio.
The bust is being called "Operation Snow Globe," and the charges stem from two separate drug rings. The first one involved 42-year-olds Irwin Jose Vargas and Keyra Linnette Martinez (both of Euclid) and 41-year-old Isidoro M. Gonzalez (of Cleveland). Authorities claim the trio shipped at least 5 kilograms of cocaine and 1 kilo each of fentanyl and heroin from Puerto Rico before selling it to various dealers in Cleveland, including at their own places of business and through the mail.
12 other people were charges in connection to the first alleged conspiracy. They are:
Irwing Vargas Rosario, 24, of Cleveland
Alcides Garcia, 46, of Ponce, Puerto Rico
Austin Natale, 27, of Cleveland
Kayle Mae Jonela, 22, of Brook Park
Rosemary Howell, 55, of Cleveland
Dennis Mansfield, 58, of Cleveland
William Rodriguez, 41, of Cleveland
Jeffrey Mack, 44, of Cleveland
Victor Felix, 39, of Cleveland
Nelson Benitez Jr., 34, of Cleveland
Thomas Lopez, 39, of Cleveland
Edgar Arroyo, 37, of Cleveland
As for the second operation, 43-year-old Emad Silmi of North Olmsted is accused of selling at least 5 kilos of cocaine and more than 100 kilos of marijuana to more dealers. Samer Abu-Kwaik of Cleveland and Anthony Quinn Greenlee of Huron also allegedly ran drug operations from their homes and places of business.
The nine others charged are:
Christopher Young, 46, of Westlake
Herbert Shaw, 44, of Cleveland
Nelson Benitez Jr., 34, of Cleveland
Jonathan Smith, 34, of Lathrup Village, Mich.
John D. Ciarlillo, 42, of Medina
Santana Jones, 22, of Cleveland
Gregory Lowery, 32, of Painesville
Mogahed Mustafa, 30, of North Olmsted
Erkan Nevzadi, 29, of Cleveland
"Today's massive take down marks a major step forward in combating illegal opiate sales within the city of Cleveland," Cleveland Police Chief Calvin Williams said in a statement. "As you can see from this joint effort, law-enforcement remains committed to erasing this problem in Northeast Ohio."
While most of the suspects are in custody, two of the men charged in the first operation (Victor Felix and William Rodriguez) are still at-large. Anyone with information on their whereabouts as asked to immediately contact law enforcement.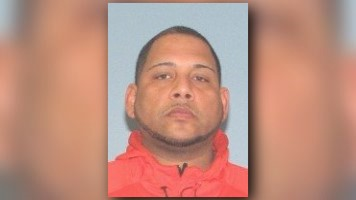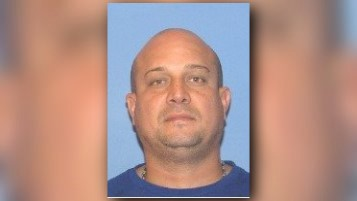 The cases are being prosecuted by Assistant U.S Attorney Matthew J. Cronin.