CLEVELAND — The FBI's Violent Crime Task Force (FBI VCTF) and the Garfield Heights Police Department are asking for the public's help in identifying a suspected bank robber.
On February 25 at approximately 1:25 p.m., an unknown man walked into the Ohio Catholic Federal Credit Union located on Rockside Road in Garfield Heights and committed a robbery. Authorities say he actually came into the credit union ten minutes earlier and asked about opening a checking account. After being advised of what information was needed, the suspect left saying he needed to get his wallet.
When he returned, the suspect went to the teller counter and passed a note that demanded money. After he received an undisclosed amount of cash, the man left the bank, turned left, and traveled away on foot behind the credit union.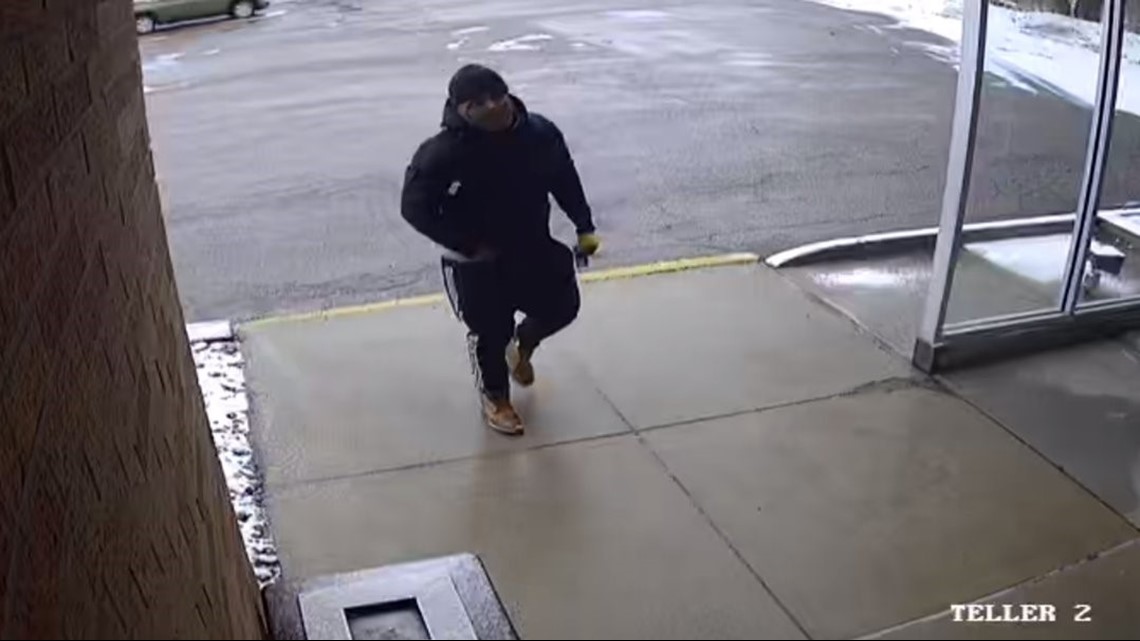 FBI and police describe the suspect as standing 5'9"-5'11", weighing 190-210 lbs, wearing a black hat, black jacket, black adidas sweat pants with white stripes and tan boots.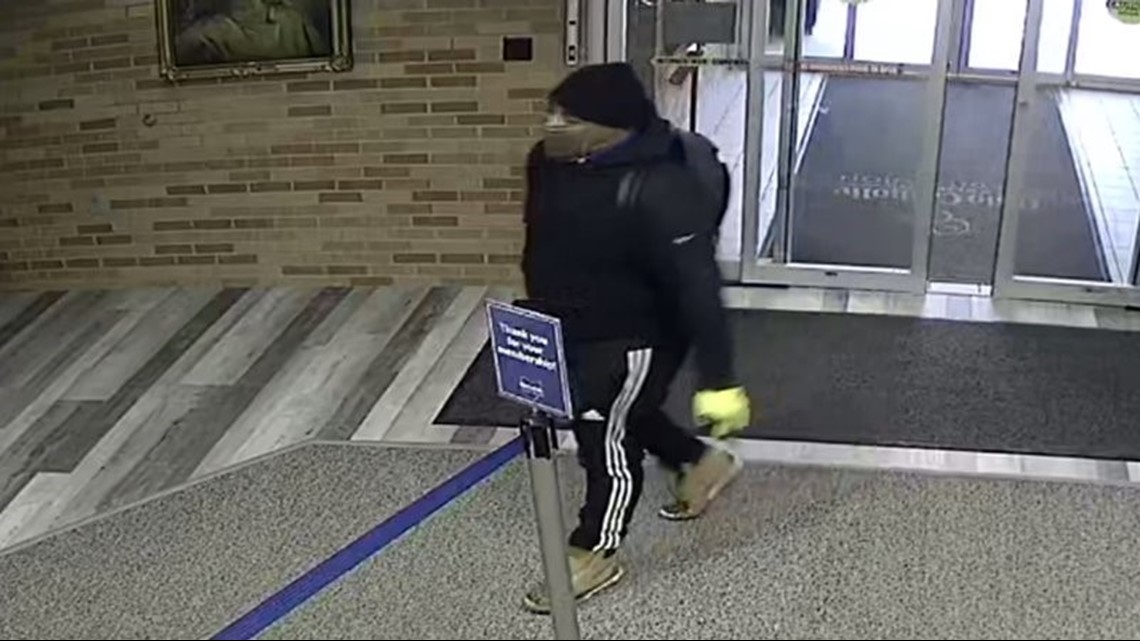 He had a brown colored gator mask around his neck and face.
If you have any information, please call the Garfield Heights Police Department or the FBI tipline at 1-877-FBI-OHIO. Tips may remain anonymous.
Want to be among the first to know the most important local and national news? Download the free WKYC app today: Android, Apple.