CLEVELAND — Multiple suspects are at-large after a vehicle crashed into a building in Cleveland's Tremont neighborhood Thursday night.
According to police, the individuals were suspects in an aggravated robbery (possibly of the car itself) and were attempting to flee from officers when they struck an apartment complex on the 1000 block of Starkweather Avenue. The suspects got away before authorities got to the scene.
No information regarding the suspects has been released at this time. The building was described as being "heavily damaged."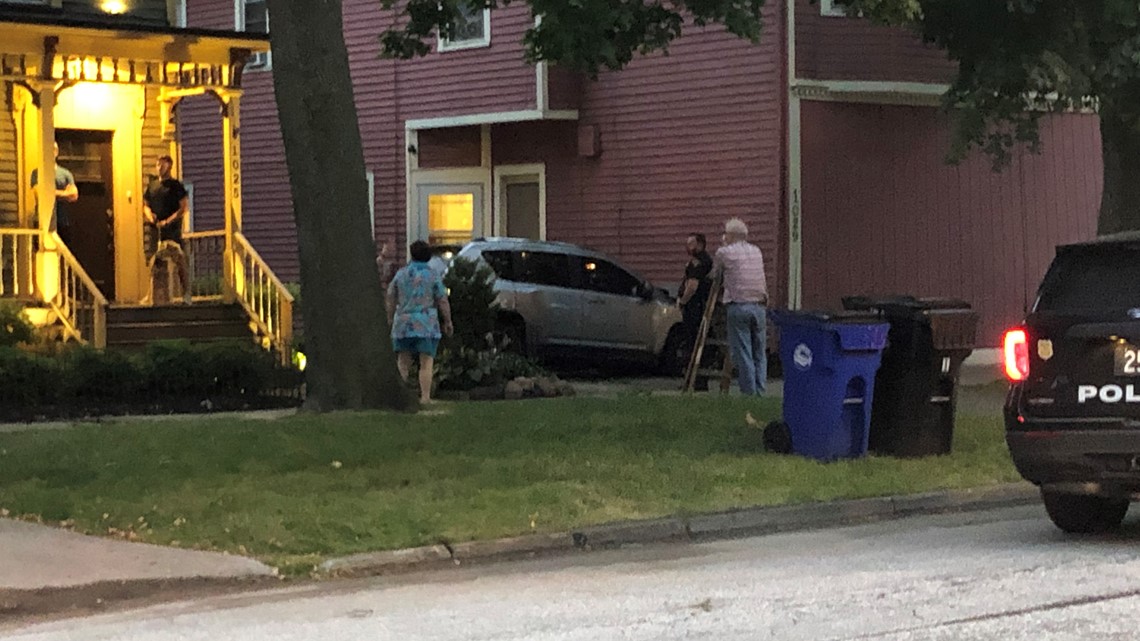 Stay with 3News for updates on this story as they become available.