BROADVIEW HEIGHTS, Ohio — Here's a heads up for anyone who uses credit or debit cards: Skimmers are still a very real threat.
One was found Monday afternoon at an ATM in Broadview Heights.
Skimmers are small devices that fit inside the card slot on ATMs or gas pumps. Although they are hard to spot, they can steal your card information.
Broadview Heights Police shared photos of the ATM at the Firefighters Community Credit Union on Broadview Road.
You can see what the machine looks like with and without the device attached. The photos also show the actual skimmer and where someone would place it.
Skimmer found on Broadview Heights ATM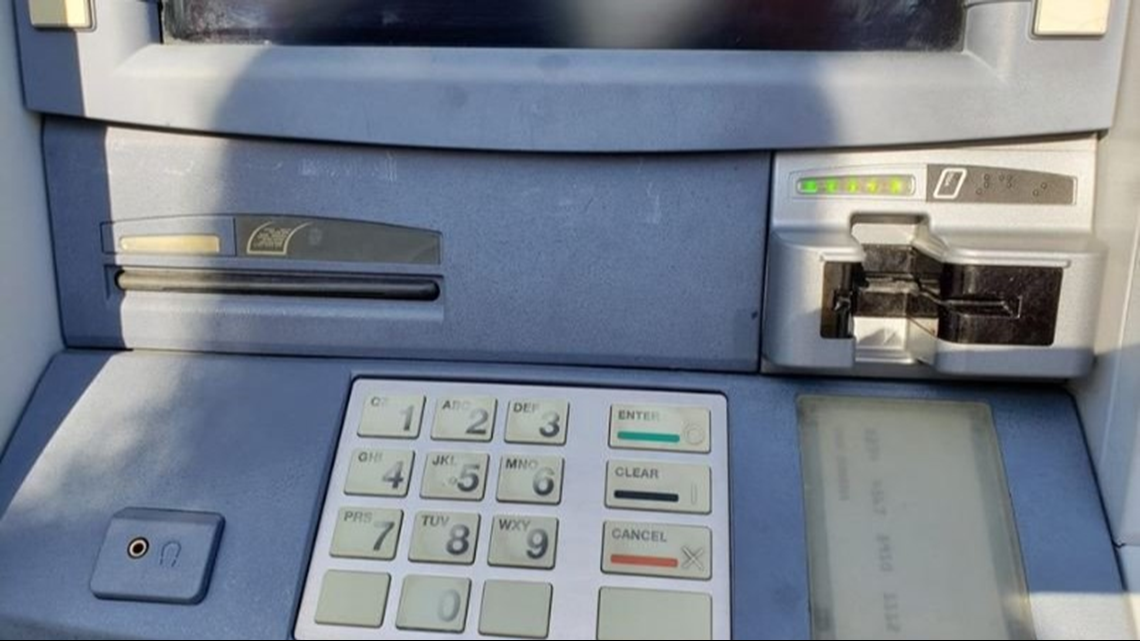 Lisa, who did not want to give her full name, is a victim of the skimming thieves. She used her card at the ATM last Saturday, and after seeing the police department's Facebook post yesterday, she checked her bank account.
She was stunned and furious to see that the thieves had withdrawn $500 from her account in two separate transactions, from U.S Banks in Cleveland.
"I hope they f-----g die from the drugs that they bought with my money. Because, you know, I work hard for my money," she exclaimed.
Detective Sgt. Mark Gurich of the Broadview Heights Police Department says the thieves were able to attach a false plate with a pinhole to allow a camera to record a customer as they entered their PIN. A metal card reader was inserted into the ATM's card reader, which recorded the user's card information that was stored in an SD card.
"We're trying to research where they're getting their measurements and technology. We don't know if they're getting it from a scrap yard where [ATMs] are scrapped out," said Gurich. "Because if you see how identical it looks to what's on there, it looks like the real machine."
Police suggest before using an ATM or gas station card reader, visually inspect the reader and surrounding area for any loose pieces, pieces that seem out of place or changes from the last time you used it.
Physically touch the card reader area or any suspicious area to ensure it is not loose or has any kind of extra cover/pieces. If you encounter difficulty in sliding your card in/out or you notice a change in the ease of sliding your card, advise the owner of the device immediately.
However, Lisa said nothing looked, or felt out of place when she used the ATM.
"There was no difficulty putting it in the machine," she recalled. "Everything went in as normal." Fortunately, her bank account has fraud protection, so Lisa is expecting to get all of her money back soon.
Police don't know yet how long the device was on the ATM, or how many people were affected, so they urge anyone who has recently used the ATM before Monday at 4:30 p.m. when it was recovered, to check their bank accounts for fraudulent activity.
If you are a victim, call the Broadview Heights Police Department at (440) 526-5400.