STOW, Ohio — A Stow police officer is recovering after being hit by a car while on duty Friday evening.
Authorities say one officer in a cruiser was attempting to pull over the suspect vehicle while a second was deploying "stop sticks" on Fishcreek Road at Cresswood Drive. The car sped on and struck the second officer before fleeing the area.
The injured officer was taken to the hospital with a concussion, a broken foot, and hurt ribs. However, they are currently listed in stable condition.
Officials did not get a good look at the suspect driver, but the vehicle in question is described as a dark gray 2012-18 Kia Optima with a black plastic bag covering the rear driver side door and a dent in the fender on the same side. In addition, the rear driver side hubcap was covered in rusty brake dust, and the car's front passenger headlight was smashed when the officer was struck.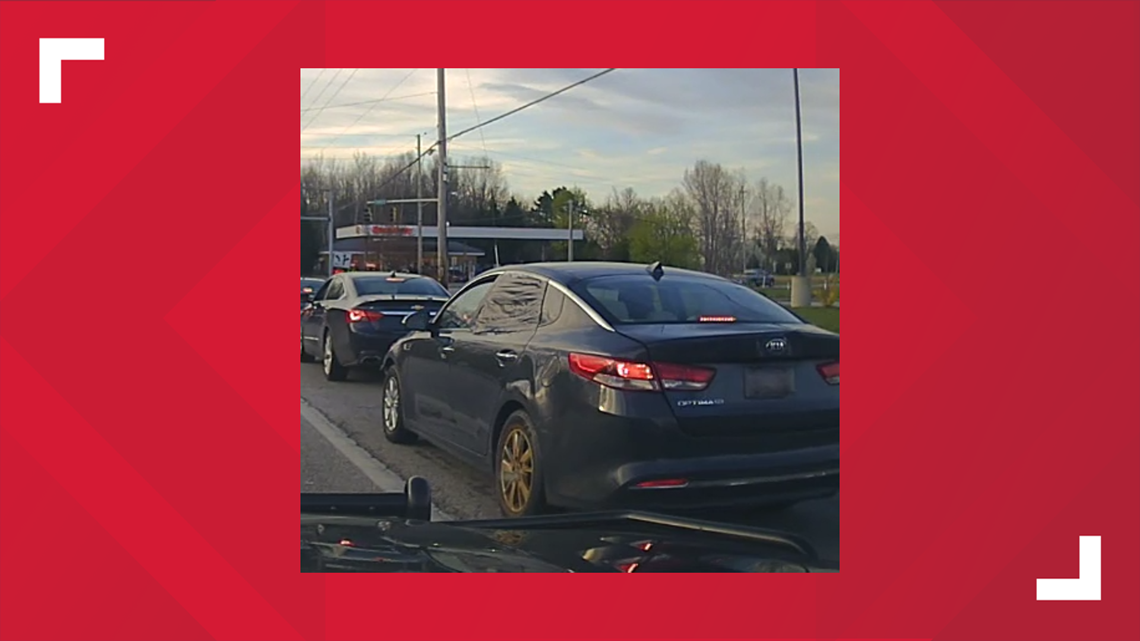 Anyone with information regarding the suspect's identity or whereabouts is asked to immediately call Stow Police Capt. Bryan Snavely at (330) 689-5702.