CLEVELAND — A Strongsville Catholic priest pleaded guilty in federal court on Friday to several charges, including sex trafficking of a minor and possession of child pornography.
According to the Department of Justice, Rev. Robert D. "Bob" McWilliams decided to plead guilty to two counts of sex trafficking of a minor, three counts of sexual exploitation of a child, and one count each of transportation of child pornography, receipt and distribution of visual depiction of a minor engaged in sexually explicit conduct and possession of child pornography.
McWilliams is scheduled to be sentenced on November 9 and faces a maximum sentence of life in prison. He has been on administrative leave from the Diocese of Cleveland since his arrest.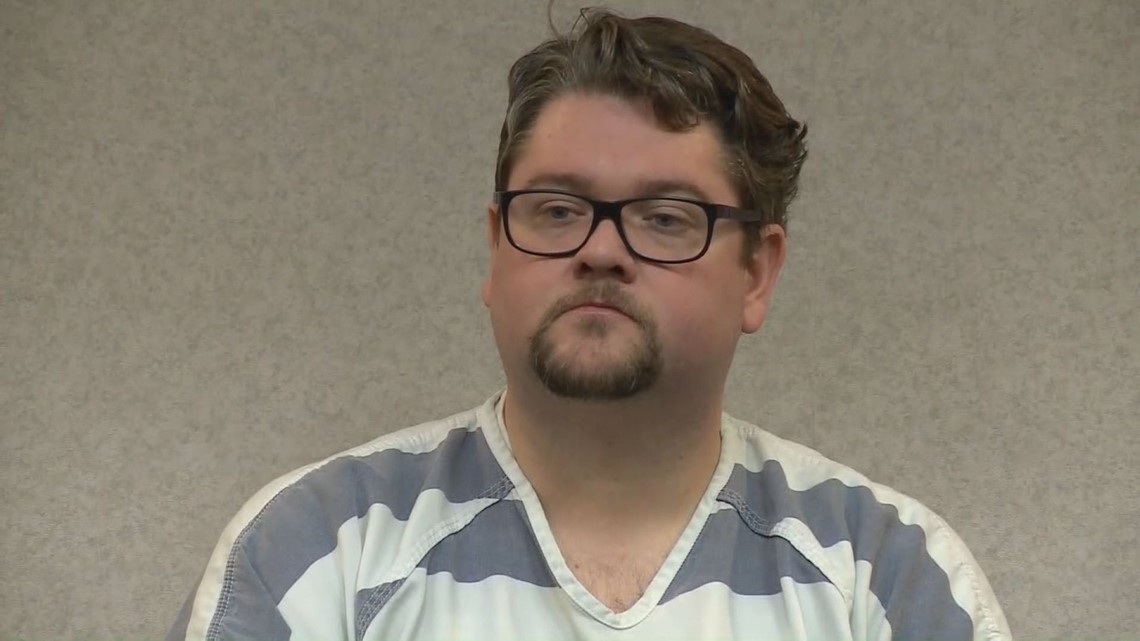 Shaun Dougherty with the Survivors Network of those Abused by Priests (SNAP) chapter in Northeast Ohio says it's not the Church's responsibility to aid McWilliams' victims.
"They need to open an investigation and find all of his victims ad make sure that his victims are well cared for," Dougherty, who reached out to SNAP himself five years ago, said. "These are lifetime victims of his now."
The diocese confirmed to 3News Friday it will begin the process of "defrocking" him (i.e. stripping him of his status as a priest), saying as much in the following statement:
"The Catholic Diocese of Cleveland was made aware this afternoon of the guilty plea of Rev. Robert McWilliams, former parochial vicar at St. Joseph Parish in Strongsville. We are grateful to the law enforcement agencies and prosecutors for diligently seeking justice in this matter. Furthermore, with the resolution of the criminal charges against McWilliams, the Diocese is now able to pursue the removal of McWilliams from the clerical state. Let us pray for healing for all those who have experienced sexual abuse.
"The Diocese of Cleveland is committed to creating a safe environment for children and fostering healing for those who have experienced abuse. Anyone with information or simply in need of help can reach the diocesan confidential response line by phone at 216-334-2999 or online at response_services@dioceseofcleveland.org."
"To me, that's a no brainer," Dougherty said. "They should've been doing that all along."
3News first reported on McWilliams' case back in December of 2019, when he was arrested outside St. Joseph's Catholic Church in Stongsville (where he worked). Cuyahoga and Geauga County prosecutors subsequently charged the 40-year-old with multiple child porn offenses, but those charges were dismissed following the first federal criminal complaint in February of 2020.
According to court documents, beginning in 2017 and continuing to 2019, McWilliams solicited sexually explicit images of minors online and engaged in sexual acts with minor victims in exchange for alcohol and other things of value. He used multiple fake personas, including a teenage girl, and several social media mobile applications to contact his minor victims.
McWilliams knew some of the victims through his time in the seminary with the diocese at a parish where the children and their families were affiliated.
Posing as a female, McWilliams enticed three minor victims to send sexually explicit photographs and videos, sometimes threatening to expose embarrassing information McWilliams already knew about the victims if they did not send such images. When some victims refused to send additional images, McWilliams followed through on his threats and sent sexually explicit photographs to the victims' mothers.
McWilliams utilized the social networking website Grindr.com to make contact with a minor victim for the purpose of engaging in commercial sex. McWilliams then enticed this minor victim to identify another minor victim with whom McWilliams could engage in commercial sex acts. McWilliams met the victims on multiple occasions for the purpose of engaging in sex acts in exchange for money and alcohol.
Investigators add that McWilliams was also in possession of an HP laptop computer and an external hard drive that contained hundreds of images and videos of child pornography. Upon further investigation, it was revealed McWilliams had a Dropbox cloud storage account where he stored approximately 150 image and video files of child pornography. He downloaded these image files from the internet and stored them in various folders on his computer devices.
McWilliams is not the first member of the Cleveland area Catholic clergy to face charges of this kind, a scandal the global Church has dealt with for the better part of the last two decades. Dougherty says it is up to the Church to bring it to an end.
"They really need to purge their own bad apples and clean up their own church and they need to do it immediately," he declared.