AKRON, Ohio — Police across Northeast Ohio are asking for the public's help in identifying holiday thieves.
In separate incidents, thousands of dollars were stolen from stores in Akron and Strongsville, even leaving Bath and Body Works store manager injured after being pepper sprayed.
Just seconds before the incident. A group of suspects were caught on camera near the front of the Akron retail store planning and plotting.
"It was very calculated," Akron police spokesperson Lt. Michael Miller said.
In surveillance video released to 3News, the store manager can be seen leaning against the door, unaware the suspects are about to run away with merchandise and pepper spray her in the eyes on the way out.
Further north in Strongsville, a man was caught on camera shoplifting from an Ultra cosmetics store and Best Buy in separate incidents days apart. Multiple cameras in both places caught him red-handed, first stealing a more than $2,000 camera by swiping it right off an unattended register then running through the parking lot to his car.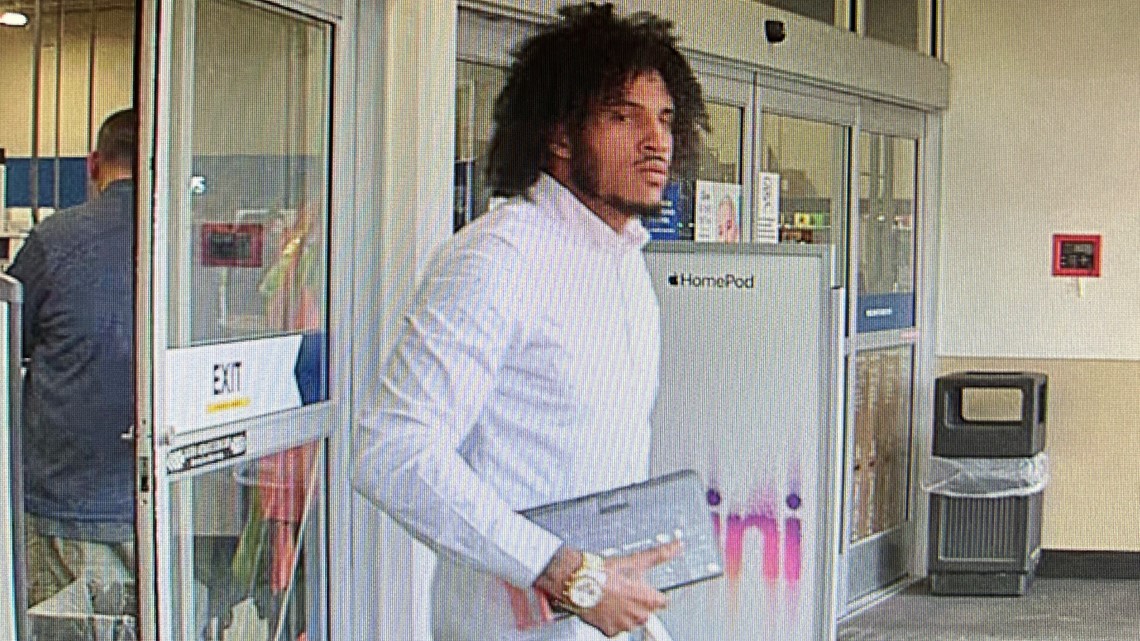 The same suspect, authorities say, was caught a few days later dumping dozens of boxes of cologne into baskets while disguised in a mask and a hat. The surveillance footage shows the man being confronted by an employee and then running out with the baskets of cologne.
Strongsville police believe the same man committed both felony thefts. In a statement, the department told 3News they believe he "has committed similar thefts at other locations in other jurisdictions as well."
Miller says it's always best to stay vigilant, and offered tips on what to do if you catch somebody in the act.
"We don't really ever advise getting physically involved, trying to physically intervene," he explained. "They can look at a person, take some information -- you know, height, weight. Start taking mental notes of your surroundings. This time of year, particularly around the holidays, is even more important.
The group of suspects in both the Akron incident and the suspect in both Strongsville incidents are all still on the loose. Both police departments ask that if you recognize any of the suspects or have any information to call them or Crime Stoppers.