ROCKY RIVER, Ohio — Years ago when it came to shop class in high school, the norm use to be all boys.
The young women at Magnificat High School are switching gears.
"This is one of the reasons why I wake up," Teresa Sowul said.
"We're really happy to have this opportunity and get out of the stereotypical lenses and just empower the girls." said Magnificat president Moira Clark.
It all started because alum Molly Vaughan and her partner, Brian Schaffran, noticed a lack of equality when it came to shop class.
"To be at a school where it's all female and know that can be the next generation entering the STEM field or vocational or any field at all, we know that this is the place where we sever our mission," Vaughan said.
"Motogo provides a hands-on introduction to real world problem solving and critical thinking through the tangible avenue of motorcycle maintenance," their site said.
The intensive program lasts a semester long, and ends with a running motorcycle.
"The girls are always better at this than the boys," Schaffran said.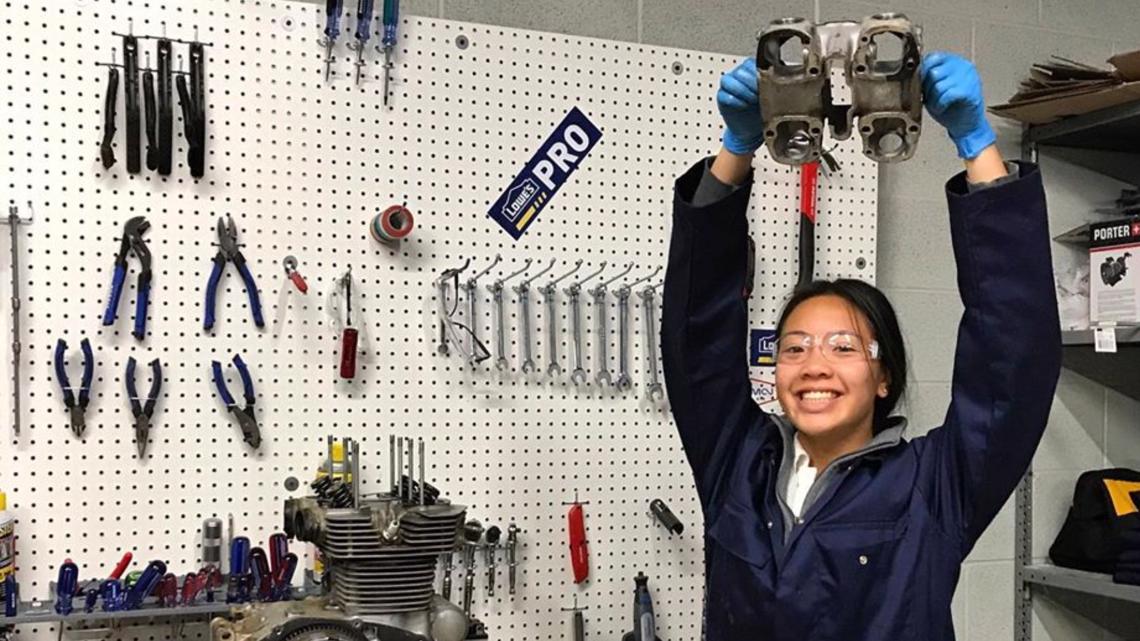 As for Vaughan, she says the best thing about Motogo is that it teaches confidence.
"What were really doing is giving students a safe place to fail and to try again and learn that failure is the necessary step to success."