CLEVELAND — Pretty much every family I know is really struggling to keep up with a color-coded home school schedule. Doing a full "home school" day is extremely difficult.
So, that made me think: How can I combine a few lessons in one?
I ordered these puzzles, which are maps of the different continents off of Amazon once I learned schools would be closing. My 4 year old LOVES puzzles and was doing similar ones at school.
Doing the puzzles will keep them busy for 20 to 30 minutes at least (fingers crossed), so I sat them down to put at least one continent together.
Then, I asked the girls to pick their favorite puzzle piece. With all the bright colors and different shapes, they got a kick out of deciding which one was their favorite.
My 6 year old picked the state of New York and my 4 year old picked Italy. Then, with a quick Google search, I found three easy facts that they could remember.
To take the lesson one step further, (and since they love coloring) they needed to draw each fact they remember.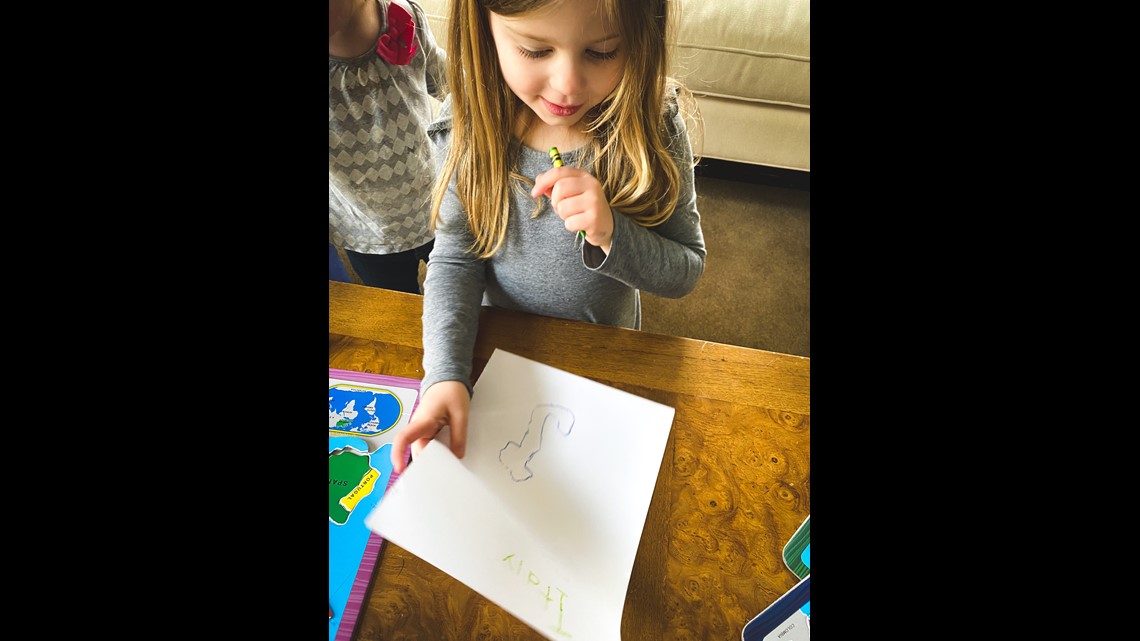 So, for Italy, my Millie drew a volcano (which the country has), a girl playing soccer (their top sport) and then she drew some of their favorite foods (spaghetti, pizza and gelato).
New York, we learned that cattle farming is their most expansive farming industry, the Statue of Liberty is 101 feet tall and the state fruit is an apple.
This took up a good chunk of time, was something they could do with very little one-on-one guidance ... and hopefully, one day when they are adults, clinking wine glasses over pasta in Italy, they will remember our little at home lesson.