In 2020, students of all ages were challenged by online learning, at-home schooling and virtual instruction. After reviewing the National Assessment of Education Progress in reading and mathematics, it is clear that some elementary students suffered as a result.
The NCES looked at assessment scores of 9-year-old students, or fourth graders, in 2020 and compared that data to 2022.
The study shows assessments scores in both reading and math dropped in just two years.
For the reading assessment, the score dropped by five points, which is the largest score drop since 1990.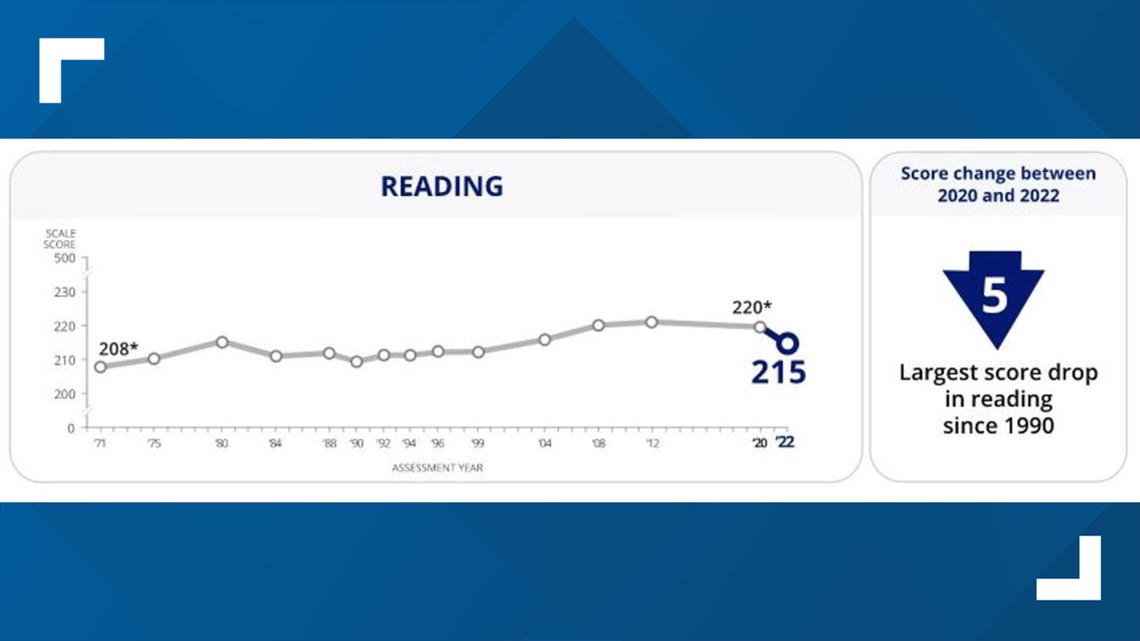 Additionally, the mathematics score also dropped. The seven-point decline was the first-ever drop in that category, with records dating back to 1973.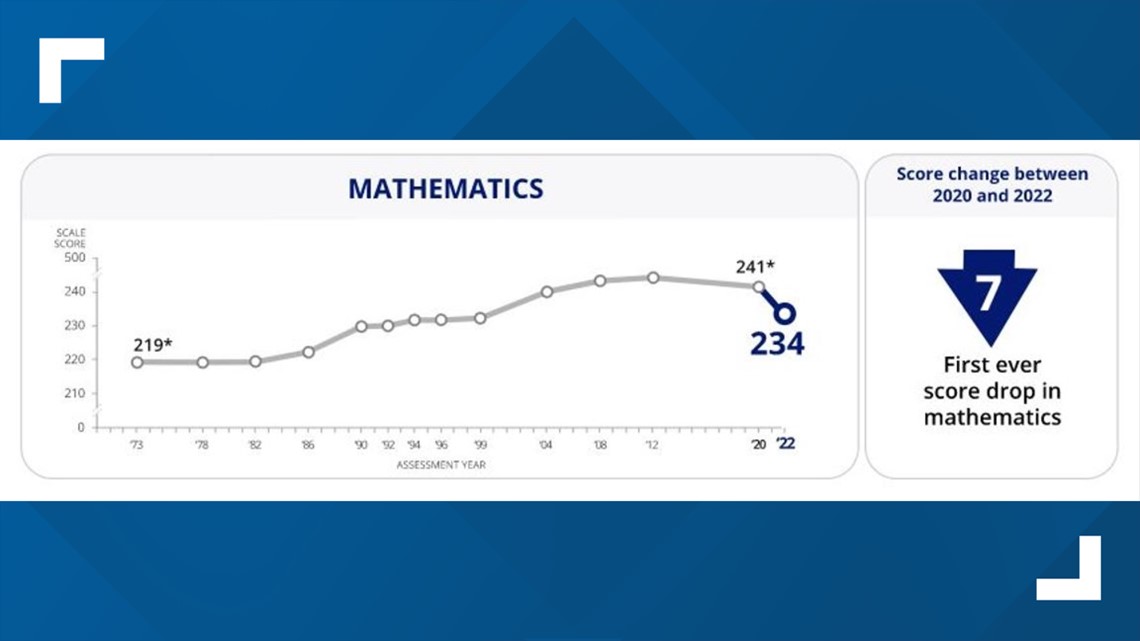 While both scores dropped for all students, the data shows the scores declined even more for lower-performing students. That means students who may have already been behind in school suffered the most during the pandemic.
13News reached out to some of central Indiana's largest school districts to hear their plans on combatting pandemic learning loss, especially for elementary students.
13News is still waiting on a response from Indianapolis Public Schools.
Avon Community School Corporation
Superintendent Dr. Scott Wyndham said Avon opened its schools to in-person learning in July 2021.
Even before the start of the pandemic, however, the corporation limited class sizes to better give students the support they needed.
"We have dedicated time for students to receive interventions, increased academic supports, and put in place structures that support our teachers in implementing best practices in their classrooms," Wyndham said. "We are confident in our students and educators and in their ability to make up ground that was lost during the pandemic. As a school corporation, we will continue working together to help all students succeed."
Avon welcomed nearly 700 fourth graders this school year.
Hamilton Southeastern Schools
Hamilton Southeastern Schools welcomed more than 1,560 fourth graders this school year across its 13 elementary schools.
Emily Pace Abbotts with HSE said the district did not take any of the National Assessment of Education Progress testing, but HSE did have four schools selected to take part this school year.
Using ILEARN data, Pace Abbotts said HSE fourth graders actually improved by 5.9% in English/language arts between 2021 and 2022. Additionally, scores also went up in mathematics by 3.4%.
Pace Abbotts said it is important to note, however, that ILEARN and NAEP are different assessments.
"As we continue to make strides in core academic subjects, it is important to remember our students are more than a test score," HSE Superintendent Dr. Yvonne Stokes said. "Our teachers and staff work diligently every day to ensure our students are well-rounded, innovative thinkers capable of meeting the demands of an ever-changing world community."
School leaders said the district will continue using funding to offer remediation services to all students.
Perry Township Schools
School leaders said Perry Township is the top performing urban school district on the Indiana ILEARN Assessments when it comes to third through eighth grade.
Despite that accomplishment, the district's performance was still impacted by the coronavirus pandemic, according to school leaders.
For the 2022-23 school year, Perry Township welcomed 1,275 fourth graders. Through a coordinated effort to stop learning loss, teachers evaluated students during the first week of the school year to gauge where each student stood academically.
Then, instruction was tailored to accommodate each student's needs.
School leaders said that kind of testing is held monthly to address any shortcomings and keep students on track.