"I was sad and shocked," second grader Katherine Palkovic said of the fire. "Why would somebody do that to an elementary school?"
"It was shocking, devastating and heartbreaking," teached Jeanine Tesch concurred.
"We actually found the window where they broke into the basement," Parma Fire Chief Mike Lasky said of the perpetrators, who are still at-large. "They crawled through the window, got in. and unfortunately set the basement on fire, which caused the upstairs classrooms to receive fire damage as well."
Pictures from inside the school show charred debris everywhere, and officials say the crew rebuilding the school hasn't been able to begin work because they're still dealing with cleaning up and securing the building. The incident has led to a $12,500 reward for tips leading to the conviction of the responsible party (or parties).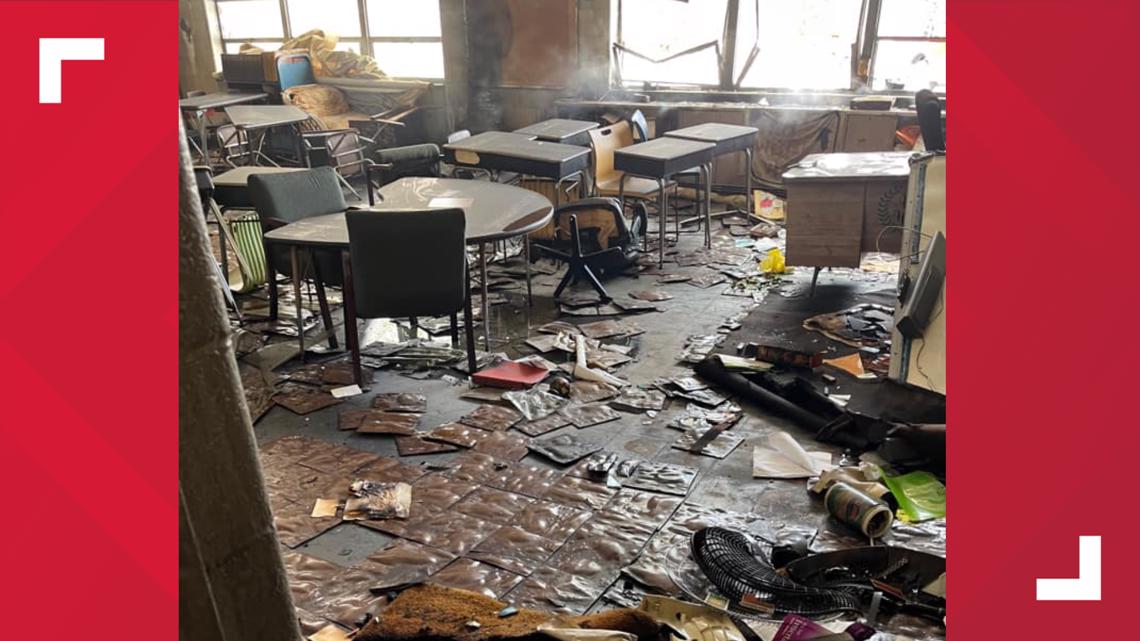 "There are some leads that they're checking on that they're pretty heavy on," Lasky told 3News. "They're pushing the issue because it's a school with a lot of damage. This school won't be used again, for sure, the rest of this year."
Meanwhile, the group of first through eighth graders — who have been off from school for almost two weeks — were able to tour Saint Bridget of Kildare Elementary School on Hauserman Road, where they'll resume classes. Saint Bridget closed its doors last year and will serve as a temporary home for the St. Anthony until repairs are made.
"I'm glad I have a place to go," student Jackson Konieczynski said.
"It looks really nice, and my friends are here," Palkovic added. "Just seeing people here really makes it feel like a school."
The classrooms at Saint Bridget have been outfitted with supplies by a supportive community.
"We filled two and a half trucks yesterday, plus a whole ambulance to take supplies over to Saint Bridget," Lasky said. "It's not going to be the same as their classroom, don't get me wrong, but we tried to take the little stuff out of the way to make it easier for them so it does feel natural for them to start going back into the classroom."
"These two weeks have been filled with a lot of love, compassion, and outpouring of community," Tesch beamed. "We will proceed with learning as if we were in our other building. It's just a building."