CLEVELAND — It's vacation reading you hope to avoid when hitting the airport, yet flight information boards are increasingly displaying "delayed" or "cancelled" in terminals across the United States.
No single cause is to blame. Mechanical, computer, and weather all still play a role, but any problem is compounded by a national commercial pilot shortage.
So, how did we get here? The industry was already headed this way, according to air travel experts, but the pandemic created the perfect storm.
The health crisis stalled pilot hiring as training and licensing slowed. Airlines also handed out early retirement packages to thousands of pilots in a cost-cutting move to help ease some of the financial blow dealt by travel restrictions. Additionally, the FAA already requires pilots to retire by age 65.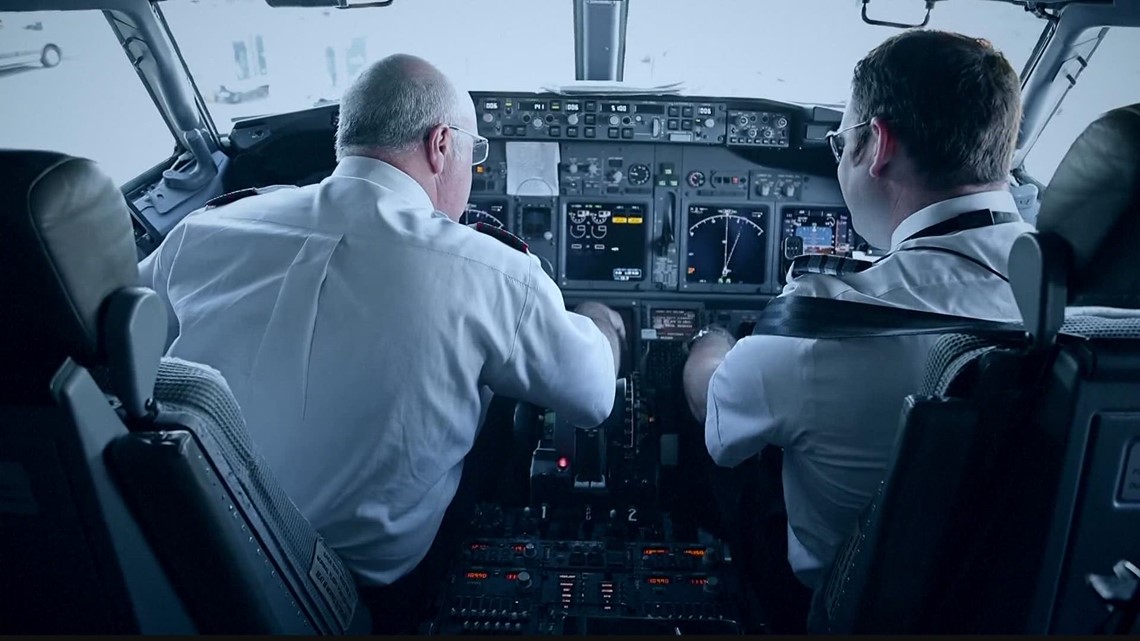 "We are forced out," retired Delta pilot Rich Seiler says. "[There]'s no other industry in the world, that I know of, that it happens like that."
As airlines scramble to fill their cockpits, aviation schools in Northeast Ohio are doing their part to help fill that demand as safely and as swiftly as they can.
"What separates the Walsh University and American Winds aeronautic program is, first and foremost, we are aviators," Denise Hobart, who president of American Winds Aviation in Akron, told 3News. "We are designed by aviators and it's for aviators. We are not interested in the big box schools that take their summers off."
The 2+2 program allows students to earn their certified pilot license and associate degree through American Winds. They then go on to complete a Bachelor of Science in Professional Aviation degree at Walsh.
"If you have a bachelor's degree and you want to be an airline pilot, you go right to the top of the stack of people who want to be pilots," Walsh President Dr. Tom Collins, who is also a pilot, said. "That's because the airlines recognize what education does for you in terms of your ability to think fast and think critically."
Barry Boone went to T&G Flying Club in Cleveland to get his training and is now in an American Airlines program to increase his flight hours before getting hired as a full-time pilot. Flight hours remain a big hurdle for hopeful pilots, as they are costly, but Boone says the American Airlines program is helping.
"That's the Cadet program, basically to get your foot in the door and get you a guaranteed job," he explained. "Once you meet the ATP—Airline Transport Pilot certification—you can fly for an airline. You need 1,500 hours for that, so in the meantime, you can find a job—doing cargo [or] like myself doing flight instruction—to build it, to get to that 1,500 hour[s]."

Boone started flying back in 2017 at T&G, which has trained about 10,000 pilots since opening in 1976. Owner Larry Rohl has witnessed vast changes in the airline industry during that time, and understands the pressure to fill the demand for a new generation of pilots.
"[It] doesn't matter how fast you do it; it's how well you do it," he said. "Airplanes are safe; all pilots are not necessarily safe, so we have to turn out good pilots."
Learn more about the Walsh University/American Winds Bachelor of Science in Professional Aviation here and T&G Flying Club here.