According to the Orlando Sentinel, a Volusia County, Fla., student at University High School was denied lunch on the first day of school over a 15-cent balance on her account left over from last school year.
The sophomore's mother, Kimberly Aiken, told local Orlando television stations that when her daughter reached the front of the line, the cafeteria worker demanded the 15 cents. When the teen told the worker she didn't have the money, the worker took the food away.
Aiken's daughter went hungry for the day.
The school system explained that they have a policy of working with families in need to ensure that all students have a lunch.
Aiken's daughter brought an extra quarter to school the following day but was told by the same cafeteria worker that her account had been already taken care of and that her quarter was not needed.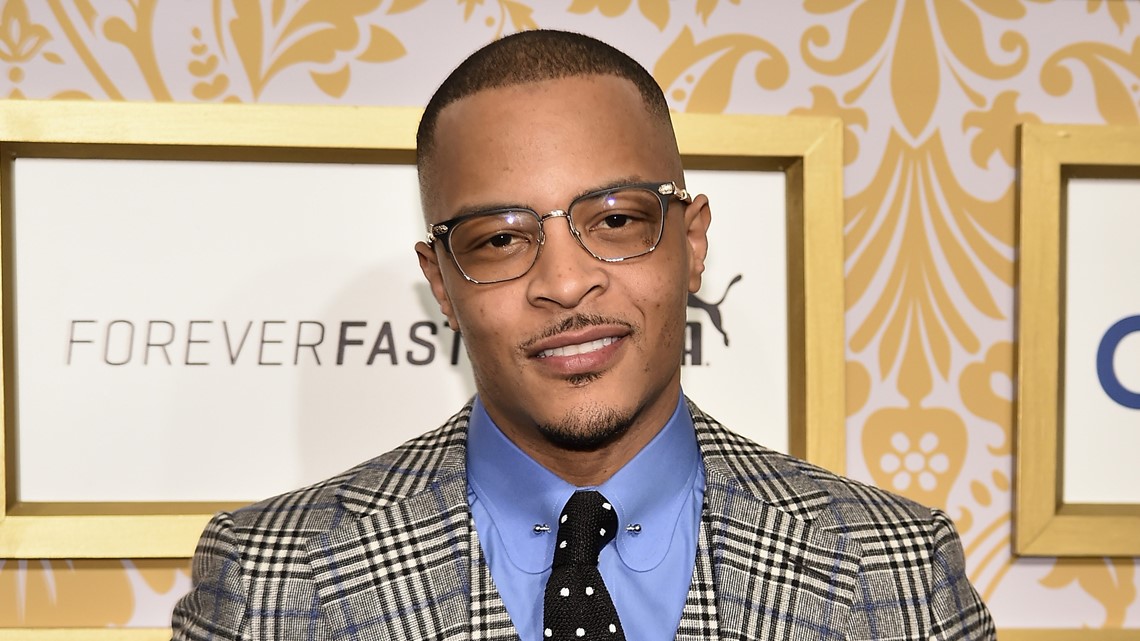 Atlanta-based rapper and actor Clifford T.I. Harris saw news of the widely-reported incident and tweeted out his displeasure of the incident, referring to the cafeteria worker as a "poor excuse for a grown person."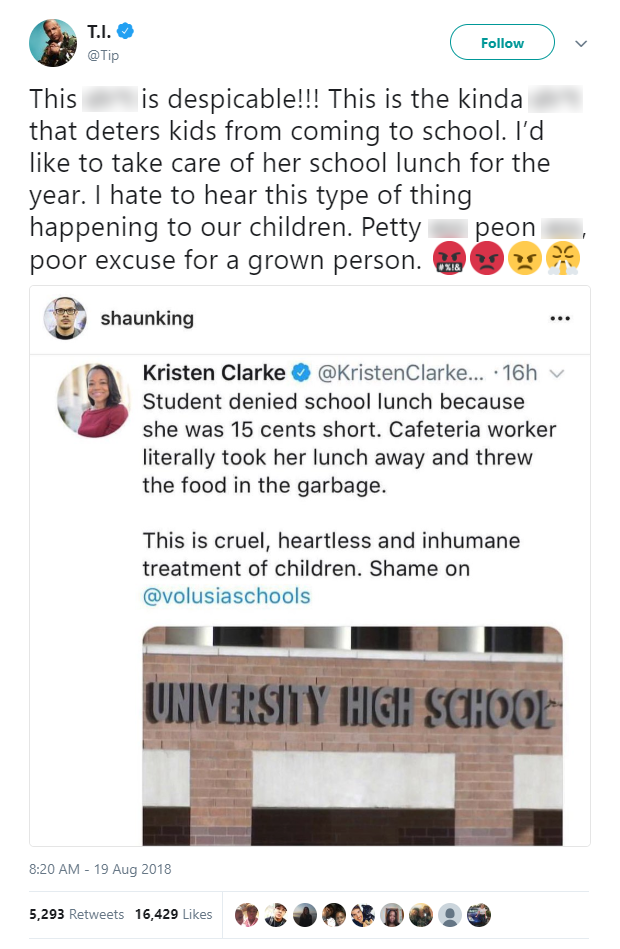 According to Aiken, T.I. made good on his word from the tweet and provided $1,000 to pay for lunch for her daughter for the entire school year.
Along with the GoFundMe account, The Lawyers' Committee sent a formal letter to the Volusia School District and University High School asking them to revise their policies to ensure that no student goes hungry in the future.
The account has a goal of reaching $10,000. For more information or to donate to the fund, please click here.