BEDFORD, Ohio — The city of Bedford is not going down without a fight in its effort to keep University Hospitals from ending inpatient and emergency room service at its medical center.
Friday marked the last day of hospital operations for both the UH Bedford and Richmond medical centers. As 3News' Monica Robins first reported, University Hospitals Health System announced on July 14 that it would be ending emergency room and inpatient service at both facilities due to an unprecedented staffing shortage.
The city of Bedford has also filed formal federal complaints with the U.S. Department of Health and Human Services Centers for Medicare and Medicaid, alleging that UH's decision is racial discrimination and a breach of civil rights.
In a statement, University Hospitals Health System says: "The decision to move inpatient care and emergency department from UH Bedford Medical Center was difficult and was not taken lightly. But, the direct result of that decision is higher quality care for the community, as UH is now able to utilize staff more effectively.
ED and inpatient services at UH Bedford Medical Center have discontinued today as scheduled and shifted to nearby UH Ahuja (6.2 miles away). Patients in Bedford are still be able to see their physicians for appointments at the medical office buildings.
We remain committed to the Bedford community and its health and well-being.
The legal action filed late yesterday is being handled by counsel and is without merit."
Those Richmond Heights patients who need emergency care can utilize UH Lake West Hospital, which is six miles away in Willoughby. They can also head five miles to Cleveland Clinic's Euclid Hospital.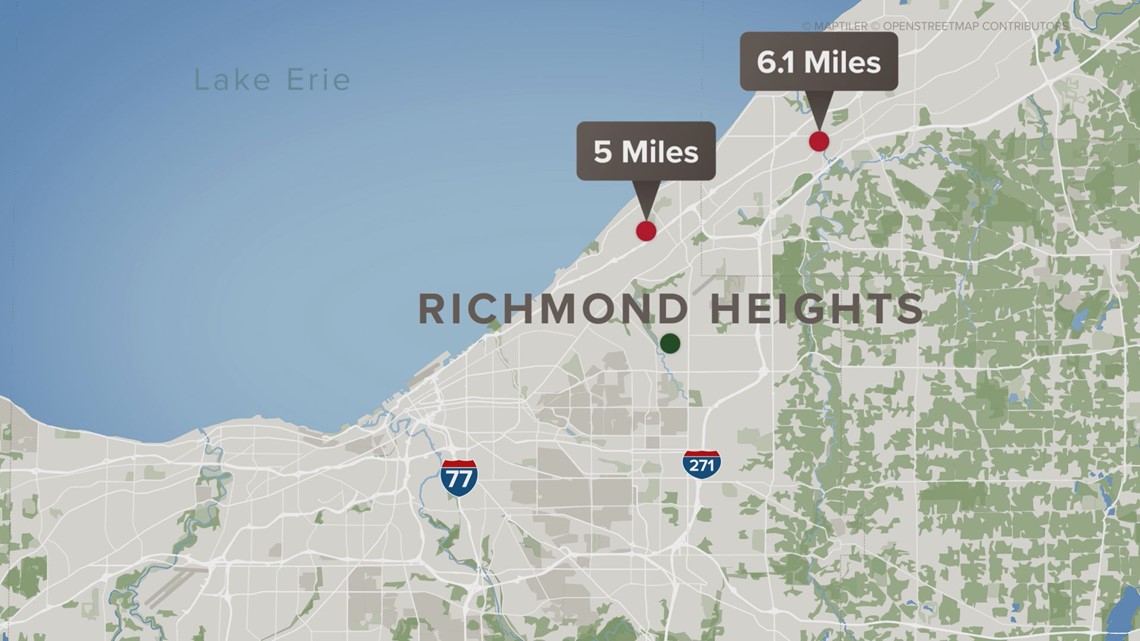 Bedford patients can use UH's Ahuja Medical Center, which is six miles away in Beachwood. Cleveland Clinic's Marymount Hospital is four-and-a-half miles up the road in Garfield Heights. Also, Cleveland Clinic's South Pointe Hospital is just under four miles away in Warrensville Heights.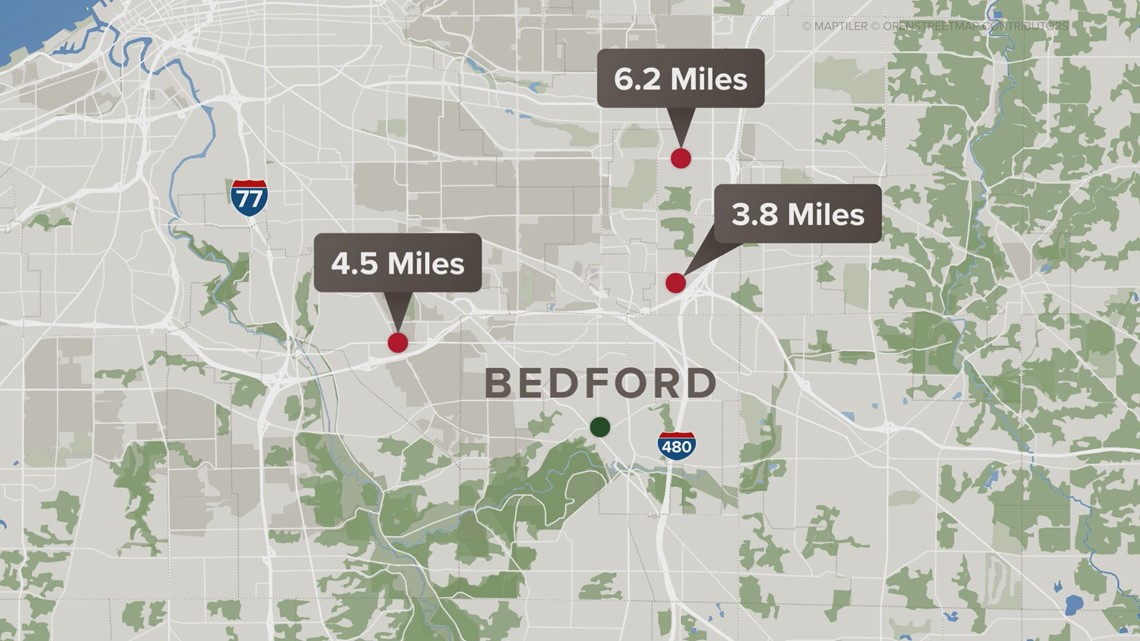 However, Bedford Mayor Stanley Koci thinks that distance is still too far for some residents. "We can be at that hospital (UH Bedford) in three minutes," Koci told Robins. "Now, it's going to take much longer to go to another hospital. And they're going to be busier. It's just going to snowball and be a detriment to our citizens."
Despite mutual aid agreements with other cities when needed, Bedford Fire Chief Dave Nagy doesn't want his crews out of the city. "What this does now is, it's going to take our services, it's going to take our services farther away. It's going to be Southpoint and Marymount. And that's where we're going to focus our transport," he says.
The city says UH Bedford is its largest employer, providing almost 1,000 jobs for local residents. The filing also notes that closing UH Bedford would cause the city to lose almost $1 million in annual tax revenue, "creating further financial constraints" on the community's already compressed budget.
More than 600 employees will be impacted, including 337 at Richmond and 280 at Bedford, but there will be no layoffs and all employees will be absorbed into other UH facilities.
UH notes that its Richmond and Bedford hospitals were among the smallest and least-utilized within their system. Since October, each hospital dropped from 50 to 14 inpatient beds. The hospital system says the two centers are also the oldest — Bedford opened in 1928, Richmond in 1961. But because of the staffing shortage, they had decreased capacity significantly.