BRATENAHL, Ohio — Six staff members of the Shoreby Club who were scheduled to work the day of President Trump's fundraiser tested positive for COVID-19 Thursday morning at an off-site location, an email to club members says.
The six employees were not allowed to work Thursday and are in quarantine, Shoreby Club General Manager Buddy Kane said in the Thursday email.
"With regard to the Shoreby Club operations, here's where we are: all food in contact with an infected employee was discarded, the kitchen and preparation areas completely and thoroughly sanitized and new food prepared for the event this evening," Kane wrote. "The Cuyahoga County Health Department has been contact and will work with them to ensure all health directives have been met before opening again."
One club member told 3News the facility was not taking lunch reservations today, and another member said the pool and gym remain closed.
In a Friday email to members, Kane continued, "We are arranging for these employees, all whom are asymptomatic, to be retested with the hope that they had been given a false positive, the same as Gov. DeWine yesterday."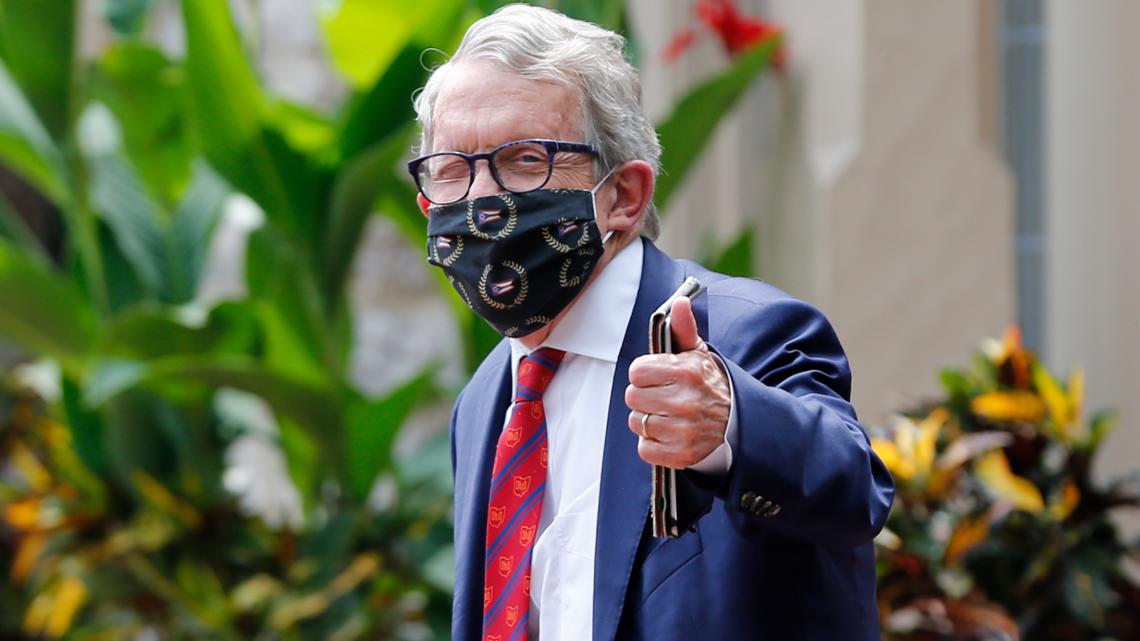 Gov. Mike DeWine tested positive for the coronavirus Thursday after taking a rapid antigen test before he was scheduled to greet the president in Cleveland. DeWine later twice took another test that his office described as "extremely sensitive, as well as specific, for the virus." Both of those test results were negative.
There are several types of tests available. The two most common ones in use are the rapid test called the antigen test, which measures certain proteins in the body and produces results in 15 minutes. And the there's the PCR test,which looks for genetic material related to the virus. It's considered very sensitive and takes more time.
Dr. Peter Mohler from the Ohio State Wexner Medical Center said Friday the PCR test is considered the gold standard.
But Dr. Procop, Medical Director and Co-Chair of Cleveland Clinic's Enterprise Laboratory Stewardship Committee, says the tests themselves are not the issue. It's how they are applied that matters more.
"That's what happens in screenings," he said. "You are not rifle shooting to make a diagnosis, you are casting a wide net, so when you cast a wide net, you get false positives."
Procop says tests are designed for diagnosis people with symptoms, not the general public as a screening too, at least without a testing strategy that involves follow up tests.
"When we set these tests up for very sick people, even in best scenarios, they are 95 percent accurate," he said. "That means five percent are wrong, then extrapolate that into the population that doesn't have the disease, then most positives are false positives."
The Shoreby Club remains closed for now and is being cleaned. The club has not reported the results of the follow up tests on the six employees, who never came in contact with the president
"For those who are sitting home not sure of what to do, my heart aches for them," Kane said of the employees. "The Club is taking care of them, rest assured."
Kane also included in one of his emails a statement from the Trump's re-election campaign that said, in part:
"Trump Victory worked diligently with the White House, United States Secret Service and a third-party testing partner to provide safe, professional, and reliable testing and a sanitized event space. Only guests with a negative result were allowed to continue to the event site. Those who tested positive were not permitted to proceed, nor was anyone they had come into contact with. Additionally, all surfaces within the event space were sanitized numerous times prior to the event, by both the Shoreby Club and White House Medical Staff."