CLEVELAND — With all of the disruptions in our lives of late, one thing that has remained steady and true is mail delivery.
But what about safety concerns for you and the men and women who handle your letters and packages.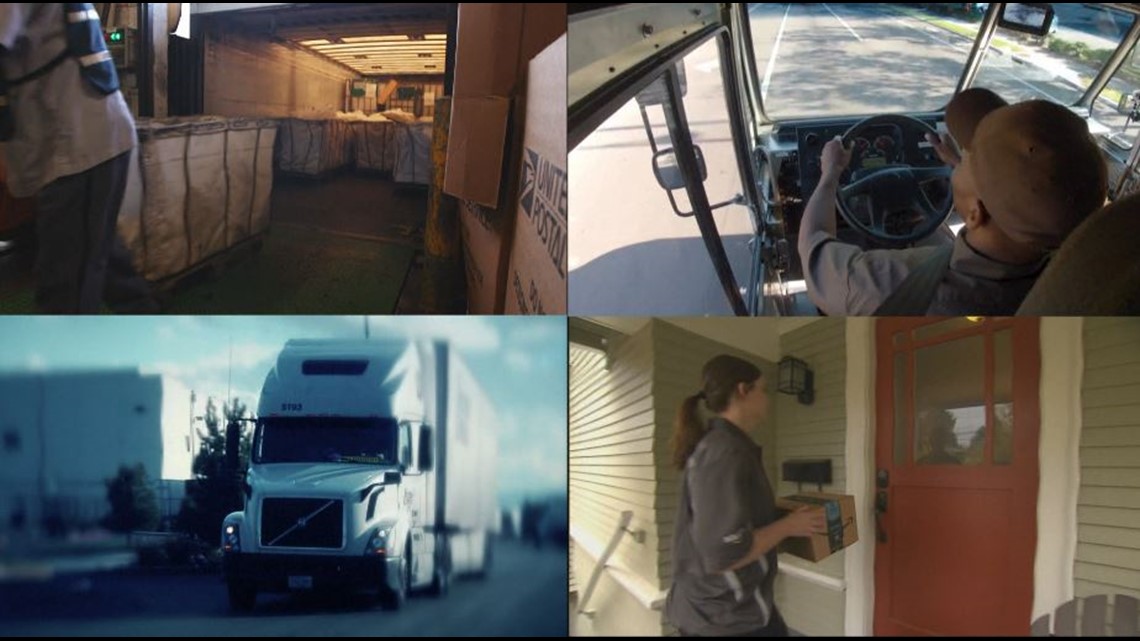 When this Shaker Heights mom opens a package, she's thinking about her every move.
"I wore gloves and I opened the packages on the front door step, and then the contents of the packages, I just wiped down with alcohol wipes," said Zia Sirabella, of Shaker Heights.
Zia Sirabella and her husband Kyle Scheerer know they're being overly cautious – but they say they'd rather be safe than sorry.
"Grabbing cardboard and taking something out of the box is just like shaking somebody's hand," said Kyle Scheerer, of Shaker Heights. "After you do it, just remember to wash your hands, I suppose."
A recent study published in the New England Journal of Medicine found the Coronavirus was "detectable up to 24 hours on cardboard" though researchers said "no COVID-19 cases have been linked to contact with packages."

At Amazon, Jeff Bezos says safety is top priority, writing to his employees in part, "We've implemented a series of preventative health measures for employees and contractors, from increasing the frequency and intensity of cleaning to adjusting our practices in fulfillment centers to ensure the recommended social distancing guidelines."
To meet exploding demand, Amazon is also hiring 100,000 new workers, and offering any employee who tests positive for COVID-19 two weeks paid leave.
Over at the U.S. Postal Service, management said in part, "We are encouraging healthy behaviors and protocols [of employees] including frequent hand washing, use of sanitizers, and additional cleaning of work spaces, and are encouraging any employee who feels they are sick to stay home. We are offering liberal leave and have worked with our postal unions to temporarily expand leave options for our employees."
But what do those on the front lines really think?
3News asked two Cuyahoga County mail carriers.
"Today for instance I called off, I used my sick time, because I don't feel safe going there," said one mail carrier. "They were gonna supply us with gloves and masks and hand sanitizer, which they haven't done."
We got two very different answers.
"They provide us with cleaning supplies and they tell us if we don't feel safe, we don't have to do anything we don't want to do," said another mail carrier.
A USPS spokesperson reiterated there is "currently no evidence COVID-19 is being spread through the mail," pointing to guidance from both the CDC and the World Health Organization.
As of Sunday, about 40 of the more than 630,000 USPS employees had tested positive for COVID-19. One of those positive cases is an employee from the Beachwood Ohio Post Office.