CLEVELAND — Medical workers across Northeast Ohio and elsewhere are in urgent need of personal protective equipment to combat the coronavirus pandemic.
One local college has decided to step up and help, as Case Western Reserve University announced Tuesday it has teamed up with Penn State Behrend and Cleveland design company Nottingham Spirk to produce face shields for healthcare providers. Manufacturing will take place in Akron, Cleveland, and Erie, Pennsylvania starting early next month, and officials believe they will have the ability to make 5,000 shields per day.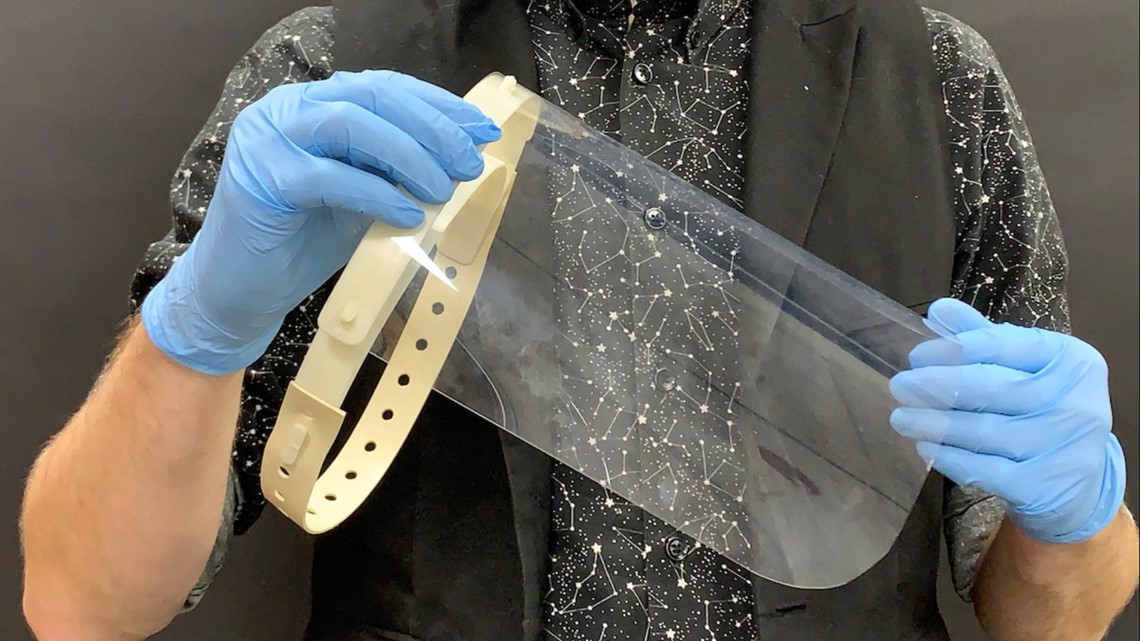 "Access to rapid prototyping equipment at think[box] allowed this to ramp up in six days," Ian Charnas, director of innovation and technology at Sears think[box] at Case, said. "Without that, we would have had no chance to make this happen so quickly."
The team's design is based on the Prusa Face Shield and "aims to improve the design in sterilization and high-volume production." Administrators believe tens of thousands of these shields could be produced per day with more manpower and manufacturing space.
Charnas and those working with him have set up whitelabelfaceshields.com for those wishing to learn more about the product. Hospitals wishing to purchase the shields can do so by contacting Bliley Technologies, and orders are already being accepted (including from the Cleveland Clinic).