The news comes as the country begins to emerge for the summer, with a drop in daily cases and fatalities. However, a former Cleveland State University volleyball player has words of warning: Do not let your guard down.
Marissa Durand, 19, expected to bounce back quickly when she contracted COVID-19 in August 2020, just after returning to campus for her sophomore year.
"I was a little concerned at the beginning, because I had so many symptoms," she told us.
But her symptoms -- including fatigue, shortness of breath, nausea and an increased heart rate -- worsened even after her 14-day quarantine.
"My parents had to make me breakfast, my parents had to make me lunch," Durand said. "I had to sit down in the shower. there were times that my mom had to walk me upstairs to my bedroom."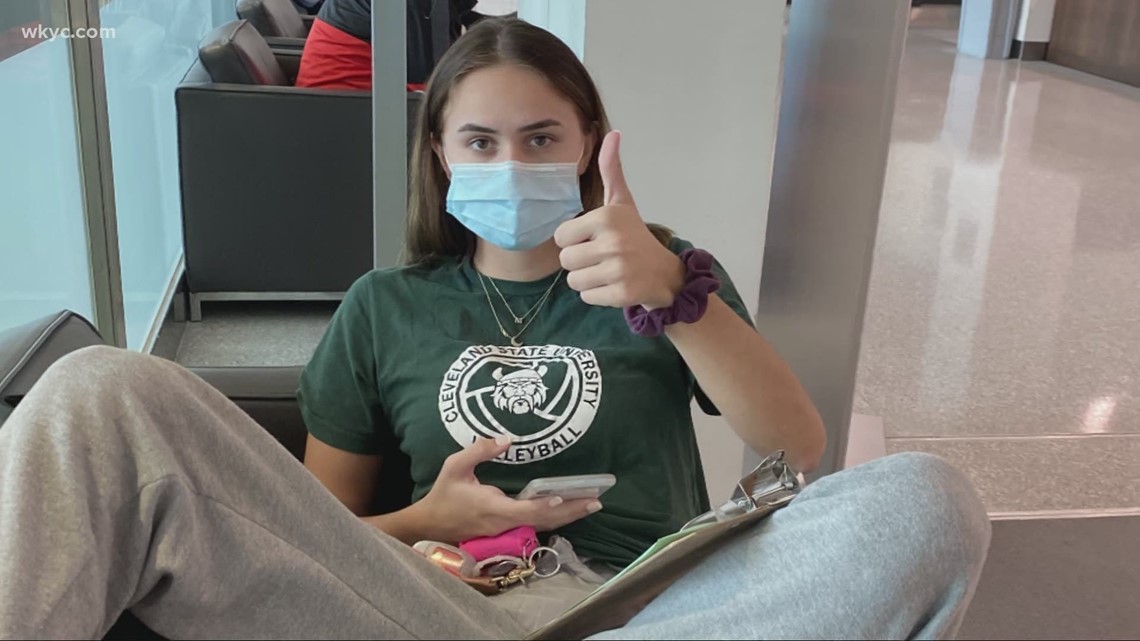 Ten months after contracting the virus, Durand is slowly recovering, but she was formally diagnosed with post-acute sequelae of COVID-19 (PASC). She's a COVID "long-hauler," with symptoms including a rapid heartbeat of up to 190 beats per second that can start just by standing up.
Durand's cardiologist, Dr. Tamanna Singh at the Cleveland Clinic, says post-COVID symptoms impacting the heart can normally last weeks. In Marissa's case, those symptoms have lasted close to a year.
"It's heartbreaking, especially for young individuals like Marissa," Singh said. "We're quite concerned about myocarditis, which is essentially a viral and immediate inflammation of the heart muscle."
Singh and Durand say therapies and medication are working, but unfortunately, Marissa won't be returning to the volleyball team because she simply can't.
"There's so much more going on," she lamented. "I'm trying to walk a mile instead. I kind of just knew and I slowly had to adapt to it.
"Don't overestimate how healthy you are. From my position, I thought I'd be fine, had no reason to think I'd be affected by it. … But you never know, so it's better to be safe than sorry."
Marissa and Singh stress the importance of the COVID-19 vaccine as a way to stop the spread of the virus and the variants which continue to spread throughout the world. This fall, Durand will return to campus for her junior year at Cleveland State, majoring in biology with a minor in marketing.