LAKEWOOD, Ohio — Dodging germs can sometimes call for more than washing your hands or wearing a protective mask.
That's where people like Melinda Gonzalez come in.
Gonzalez has owned All 4 You Cleaning Services in Lakewood for 8 years, and she is currently doing her part to keep Northeast Ohio -- including a local health spa, Sugar Bar -- free of the coronavirus.
"I take pride in (knowing) that I can come in somewhere and keep a place safe," Gonzalez said.
With social distancing rules in place, Gonzalez said she has received an above-average number of cancellations from residential clients. So armed with her Clorox Total 360 system, Gonzalez has shifted the focus of her business to meet the growing demand for commercial cleaning, even as the work gets dangerous.
"We're taking a risk," Gonzalez said. "We're going into these places that are high-risk and sanitizing and disinfecting these areas and we have families of our own."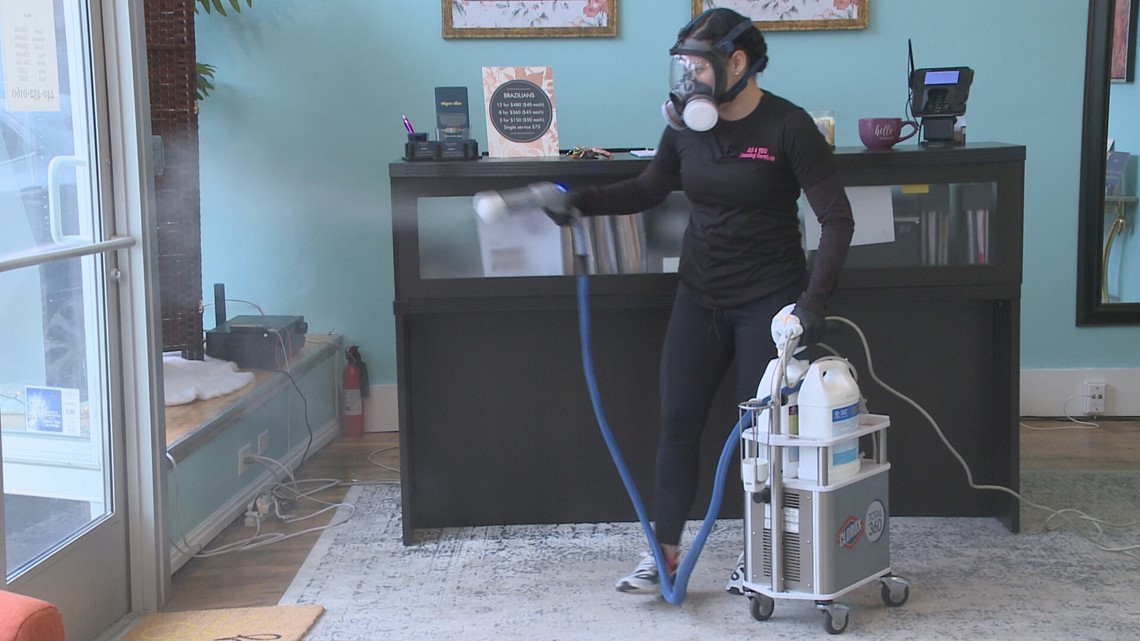 Gonzalez hopes her cleaning expertise will help keep her small business doors open.
"I can't stress enough how important it is for everyone to come together and use your local businesses," she said, "because we're going to be the ones that are struggling to keep our doors up compared to bigger franchises or bigger locations."