AVON, Ohio — Meredith Coloian's dream is to play college soccer.
She was competing at an elite level to reach her goal, until COVID-19 sidelined her in January of 2021.
"It was just kind of like a normal cold for me," she remembers. "I was super tired and I had really bad headaches, but nothing too crazy."

Once given the green light to get back on the field, Meredith went back to training, but her body wasn't the same.
"The recruiting process is during your junior year, and that's when I was getting all these symptoms and like going to these college showcases," she said. "I would barely get to play because I wasn't fit enough to play."
Young, healthy, and strong until COVID hit, Meredith joined the ranks of COVID long-haulers at the worst possible time in her life. The sharp pains shooting through her chest terrified the young athlete, so she sought out the help of Cleveland Clinic Cardiologist Tamanna Singh.
"She was presenting with pretty profound chest pain, particularly with exertion, which can be a huge red flag outside of COVID for our athletes who were presenting with symptoms similar to that," Dr. Singh told us.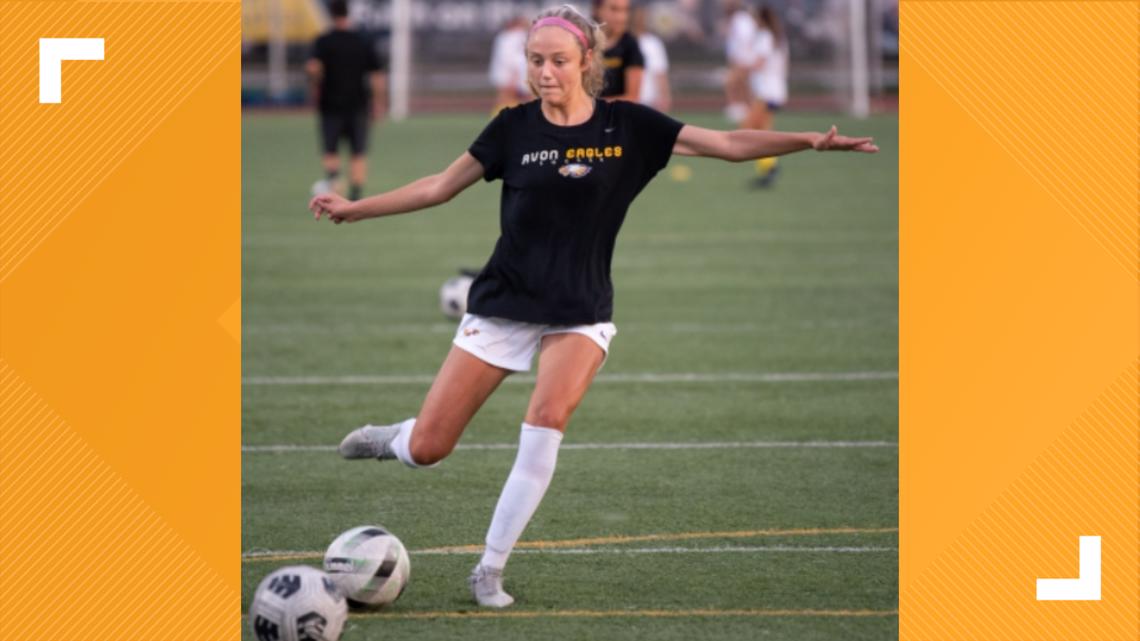 Singh ordered a batter of tests. One revealed Meredith had a small amount of fluid around her heart, known as paracardial effusion.
"In the context of her symptoms, in the context of her goals as an athlete ... we chose to treat her as if she may have had some irritation of that pericardial sac from a little bit of fluid around the heart," Singh explained.
Ironically, the thing that brought her pain is part of Meredith's treatment. She was ordered to keep exercising, but take a break when the pain returned. There is also the daily regimen of vitamins she is ordered to take, but like so many COVID long-haulers, there is no telling when life will return to normal.
"It's very hard to say if these symptoms are going to last for a couple of weeks, months, or a couple of years," Singh admitted, "because it's so highly variable."
"I didn't really know how to feel about it," Meredith added. "I guess just being patient was the best thing to do, because it just took time."
For Meredith, patience paid off. Her symptoms have improved, and this fall she joins the John Carroll University girls soccer team.
"I am feeling a lot better," she said. "I am able to practice the whole time. Hopefully, I'll be able to play the whole game in college. I don't know yet, but I'm just kind of working towards getting 100% every day
Meredith heads off to college next week, and there's one other thing COVID left her with: She now knows what she wants to study. She plans on going into pre-med, and perhaps one day helping COVID long-haulers find relief, as well.