CLEVELAND, Ohio — The pictures she shares are a window into the world of Samantha Leszkowicz. They show I.V.s and bruised arms, timestamps of E.R. visits, tubes to assist with breathing, and the tired face of a COVID long hauler.
"I feel like a shell of who I used to be," Samantha said.
Go back to the early part of March 2020. Samantha Leszkowicz was working her dream job as a nurse. She was newly engaged and had just enjoyed an amazing trip with her fiancé.
Samantha was excited about the future.
Then Covid-19 arrived in Northeast Ohio. The then 24-year-old took it seriously, after all she worked with vulnerable patients. But before long, Samantha tested positive. Her symptoms grew steadily worse.
"I got really really sick. I eventually ended up with double pneumonia, my lung base collapsed. I just became bed bound for three months," Samantha said.
She waited for her health to turn the corner. She waited to get better. Instead, new symptoms started showing up.
"Just talking to my doctor, I'm like, 'I'm still not better.' Anything I keep doing, or I'm getting worse, or I'm getting new symptoms each month, or each week or each day," she said.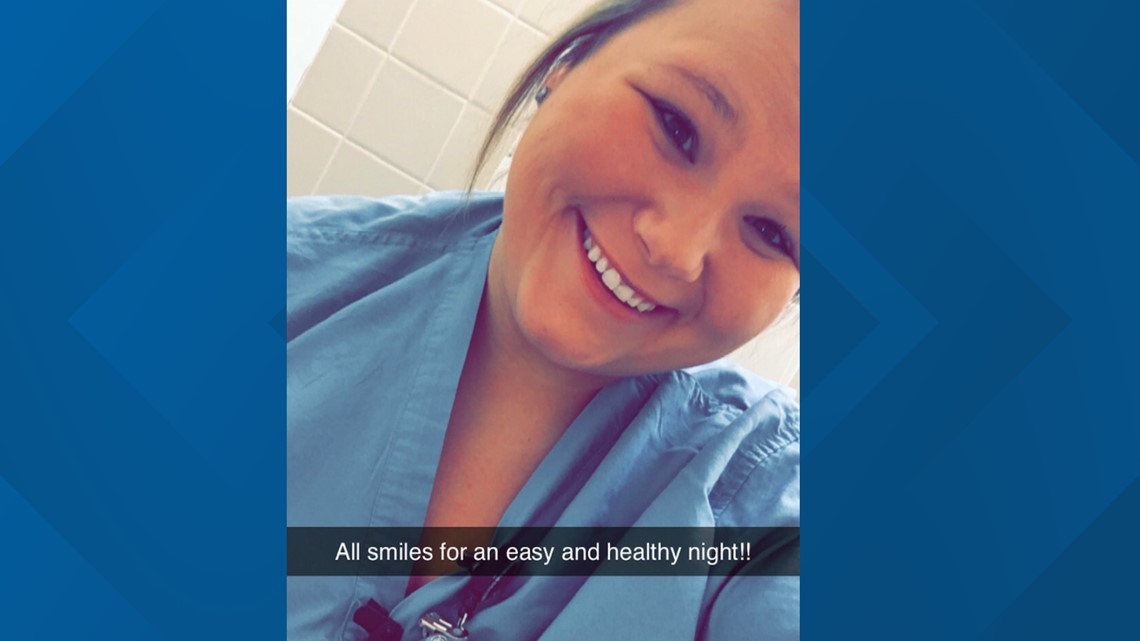 People with long COVID, or "long haulers" are COVID-19 survivors, but have persistent symptoms such as shortness of breath, fatigue, headaches, palpitations, and "brain fog" or other impairments in mental health and cognition.
Today at age 26, Samantha battles daily a long list of symptoms and ailments.
"Day-to-day, I still have chest pain, horrible fatigue, joint pain, frequent falling with no reason. Muscle tremors, muscle spasms, migraines," she said.
In addition, Samantha has been diagnosed with a bleeding disorder, asthma, rheumatoid arthritis and Postural Orthostatic Tachycardia Syndrome (POTS) which causes a number of symptoms when you transition from lying down to standing up, such as a fast heart rate, dizziness and fatigue.
And then, there's Lyme disease.
"And basically it's just attacking my nervous system now. I've never been bitten by a tick. I've never had any symptoms of Lyme disease my whole life. So this is just something that's totally new. And I've been reaching out like on some of my Facebook long haul groups. And so many others have been diagnosed with Lyme disease from COVID as well, too," Samantha shared.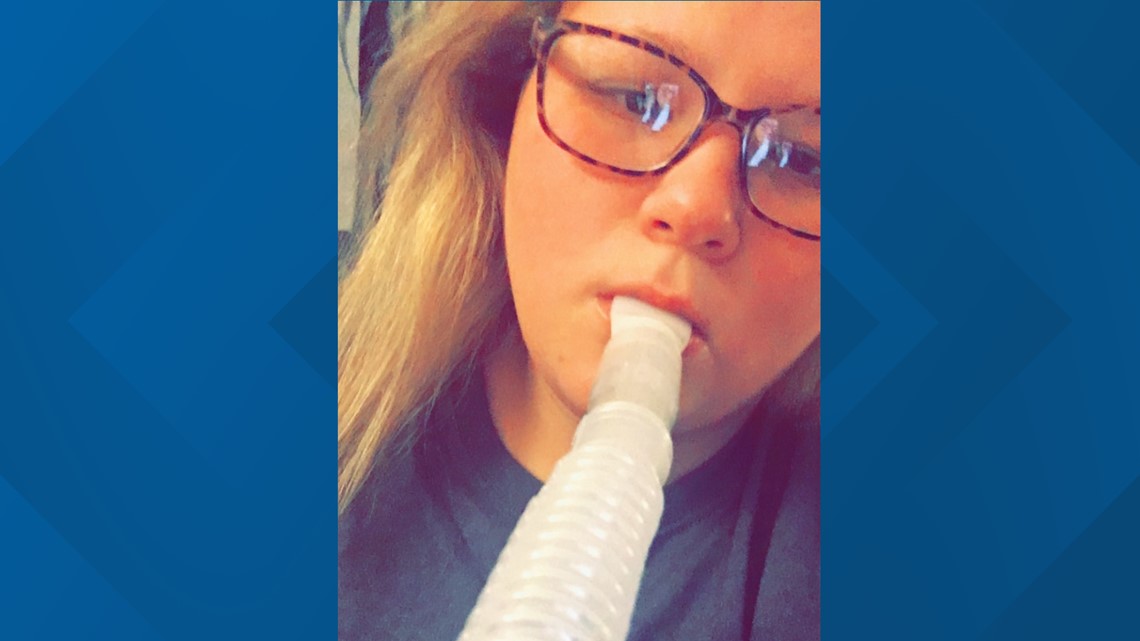 She sees 33 different doctors at the Cleveland Clinic. "They've all been amazing and super understanding."
She considers herself fortunate in this instance. The people she has met through other Facebook Long Haul groups don't have the same support from their physicians.
"Some of my other COVID long haul friends are like, 'My doctors keep gas lighting me.' And it's just, it's sad because I've been thankful. My doctors have all been there by my side throughout at all, and they just, they see what's going on," Samantha shared.
The physical toll long haulers like Samantha face is often matched by the mental toll: isolation, lack of support and loss of their previous lives. A condition recognized as Prolonged Grief Disorder, is now part of the COVID discussion.
"They don't know if they're ever, um, if they will ever get their functioning back to where they used to be. They don't know how long they'll be out of work. They have no idea sometimes what is even causing the symptoms that they're going through," said Dr. Kia-Rai Prewitt, a staff psychologist at the Cleveland Clinic's Center for Adult Behavioral Health.
She is one of the staff psychologists leading a virtual support group, created by the Cleveland Clinic for long haulers like Samantha. They started last March and are six weeks long. Each session is about 75 minutes.
It has helped Samantha tremendously.
"When other people would be like, 'I'm going through the same thing.' It just gave me like chills to know that, 'Hey, they're not alone ... either am I,'" Samantha said.
"It's very isolating and lonely. And so having this support group is a way for them to connect with people and feel validated," Dr. Prewitt said.
Samantha also leans on her family, including her husband, who she wed last year before a small group of family and friends.
"We got married on our 10-year anniversary in December. We were high school sweethearts and then this past June, we just had our wedding reception just because I wouldn't be able to last the whole day," she shared.
A good day, these days, is being able to make her husband dinner, or play with her rescue pup Zeena. Her long haul symptoms prevent Samantha from returning to work. Fighting for disability adds to the stress of long haulers like Samantha. Then, there are other bills and out-of-pocket expenses.
"Just my (Lyme) testing was $1,500 out of pocket, and all my supplements - everything's out of pocket. It's super expensive trying to think outside the box, but it's definitely been worth it because it's the only treatment that's been helping me," Samantha said, of the different supplements she takes daily to try to feel better and ease her symptoms.
She continues to fight on, trying to get answers as to why she is now battling Lyme disease, and comparing experiences with other COVID long haul survivors.
It's a full time job, trying to get better every day.
"This is so debilitating, and it's changed my whole life and hopefully one day it can be put in my past," Samantha told us.
If you'd like more information, call 216-587-8335 and select option "3."
Editor's note: The following video is from a previous, unrelated report.