As of Thursday, Cuyahoga County has had 259 confirmed coronavirus (COVID-19) cases -- the most in the state of Ohio.
On Friday, Cuyahoga County shared some more details of where those cases are and insight into how widespread the coronavirus has become by revealing a map of its cases broken down by zip code.
"The entire community is affected," Cuyahoga County Department of Health Medical Director Dr. Heidi Gullett said at the county's daily coronavirus address on Friday morning. "This is precisely why we are asking you to stay home."
As can be seen in the image of the map below, coronavirus has reached every area of Cuyahoga County since first being discovered in Ohio on March 9. The most severe outbreaks come in the 44133, 44118, 44121, 44124 and 44022 zip codes.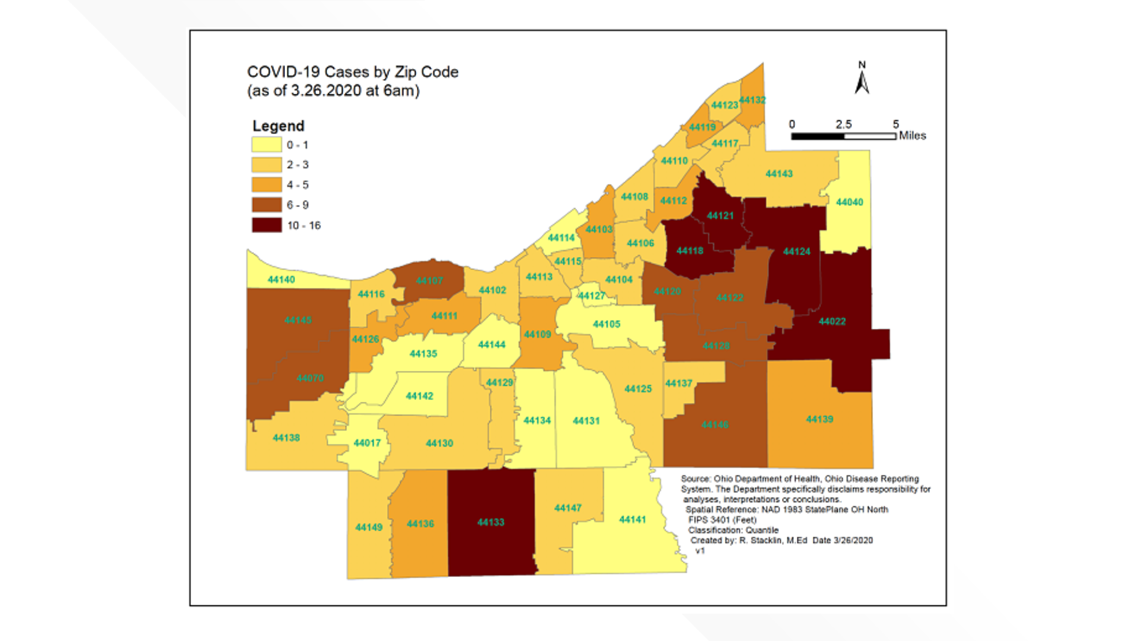 The county plans to update the map every Friday.
As of Thursday, Ohio has had 867 positive coronavirus cases, 223 of which have resulted in hospitalization and 15 deaths. Also on Thursday, Ohio Department of Health Director Dr. Amy Acton shared the first projection of the state's curve, which currently forecasts that Ohio will peak with between 6,000-8,000 new cases around late-April.