CLEVELAND — Your chances of being infected with the coronavirus may have something to do with your zip code.
If you look at the a map of the state, COVID-19 has infiltrated all of Northeast Ohio, but the darker the shade, the higher the number of cases. Cuyahoga County has the second highest number of cases in the state with 6,287.
But what's your specific risk where you live? The Cuyahoga County Board of Health sent out it's updated case map on Friday, and again, the darker areas are higher numbers: The southeast side of the county is taking the hardest hit, such as Shaker Heights, Beachwood, and Bedford. However, Parma, Parma Heights, and Middleburg Heights are in the hot zone, too.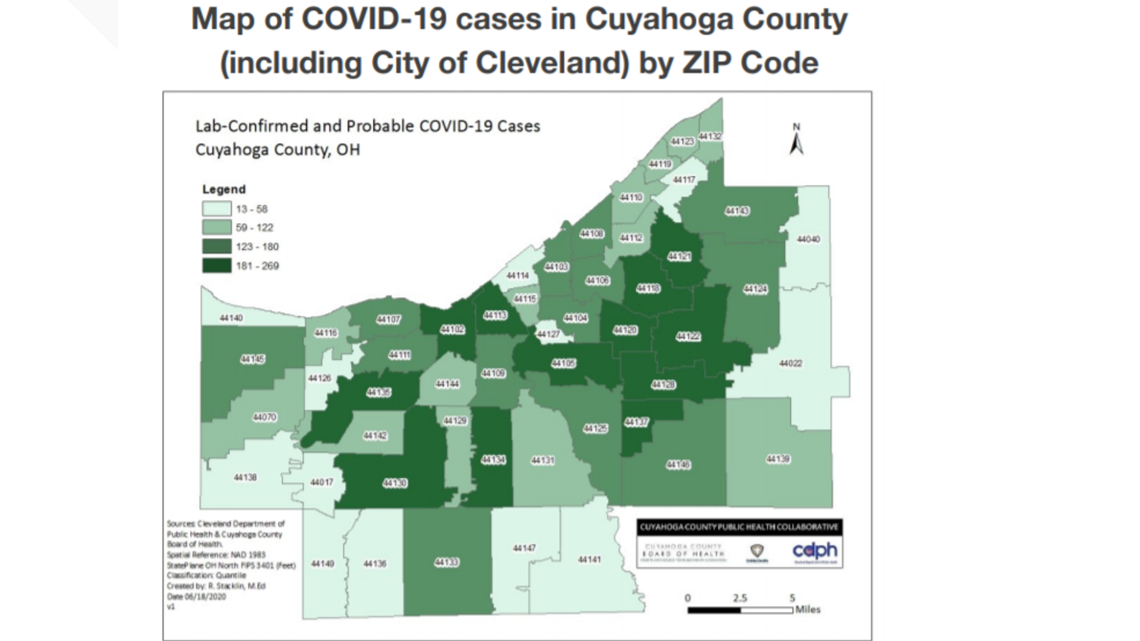 Let's face it, every part of the county has been infected to some level.
Total county cases outside of Cleveland are at more than 4,200, still higher than any county other than Franklin (Columbus) and Hamilton (Cincinnati). But add in Cleveland, and it's on fire, with more than 2,500 cases in the city alone. That's a substantial jump from last week, when there were just over 1,800 cases reported.
Hot spots in Cleveland include the near west side and Slavic Village, but almost everywhere is feeling the heat.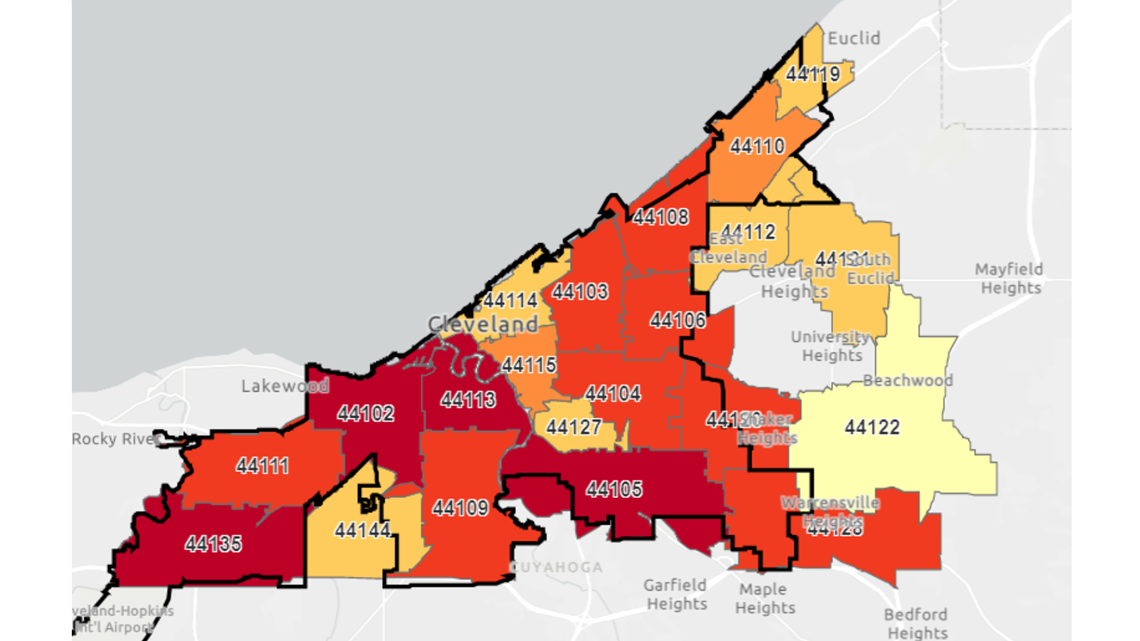 So why is this happening?
"Almost everything that happens in terms of the rate of new cases is due to behavior, nothing about the virus is changing," Dr. Johnie Rose from Case Western Reserve University said.
And the rise in cases is definitely happening to younger ages. 20 and 30-somethings are making up the majority of infections and may not even know they're sick or spreading virus. And we're not out of the woods yet.
"There is a good chance we are going to see daily case counts in the triple digits by mid-July, that is if we stay on the current trajectory of relaxing our social distancing measures," Rose claimed.
Testing has increased throughout the state, which can at least partly explain the rise in numbers. The Ohio Department of Health recently announced two Northeast Ohio pop-up testing sites for Monday from 9 a.m.-4 p.m., which patients can use for free:
My Community Health Center, Sherrick Road, Canton
Community Action Agencies of Columbiana County, Lincolne Plaza, Lisbon