CLEVELAND — The country and world continue to face the grim reality of the coronavirus pandemic, and families continue to lose the ones they love the most.
COVID-19 cases across the globe hit 40 million Monday, with the United States leading the planet with the highest numbers of infections and deaths. So far, there are more than eight million cases reported in the U.S. since the start of the pandemic.
As we continue to report the numbers, we will continue to share the faces and the stories behind them. They include moments of heartbreak as Ohioans share their stories of how their loved ones lived and what was lost when their loved ones died. That includes two Northeast Ohio widows who do not know each other but who share a painful bond – the bond of losing their husbands to the virus.
Kim Holbrook of Alliance lost her husband Jeff at the start of the pandemic. He was the first man in the city to die of the coronavirus.
"I met Jeff in kindergarten," Kim remembers. "Our first date was junior prom."
Kim and Jeff would eventually get married after Jeff graduated from college, and soon, they found themselves enjoying life as a family of five.
"He really loved his kids," Kim told 3News. "He was a "girl dad" before girl dads were popular."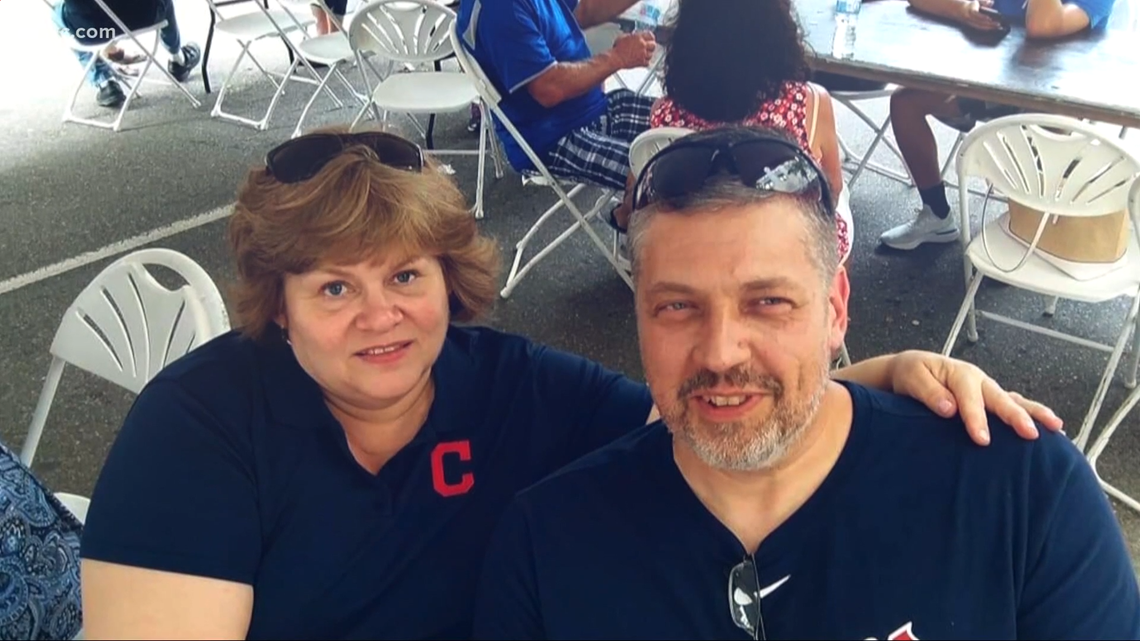 However, life changed quickly in February 2020, when Jeff started feeling ill after his nightly routine at the gym. Kim says Jeff's symptoms progressed rather quickly, and he eventually saw a doctor.
"They took his pulse ox and it was 55%, and the young lady thought it was broken; the nurse got another one and it was the same thing," Kim says. "I think [Jeff] knew how sick he was when he consented to the ventilator. He said 'Take my wedding rings,' and so I brought everything home and I still wear his wedding ring."
Jeff never made it home to put his wedding ring back on, he never got to live in the new home he had just purchased, and he never got to meet his granddaughter, who was born exactly two months after his death.
"When you look at those long arms and long legs, you see Papa Jeff," Kim said. "I wish people would take it seriously. There's a lot of people who think it's a hoax. I mean, I have family members who still think it's a hoax, but they weren't here seeing him struggle to breathe."
Irene Cultesu, of Trumbull County, understands the profound loss and pain that is woven throughout Kim's life. Irene lost her husband George just days after Jeff passed away.
"When you lose someone you deeply love and can't spend any time with them in the hospital and hold their hand and talk with them and aren't allowed to be with them, it's hard," Irene said. "We lost a child in 1997, and George was my rock, and that's why I ask God and I said, 'God, wasn't that enough? We lost our son, and now I have to lose my husband and the father of my children.'"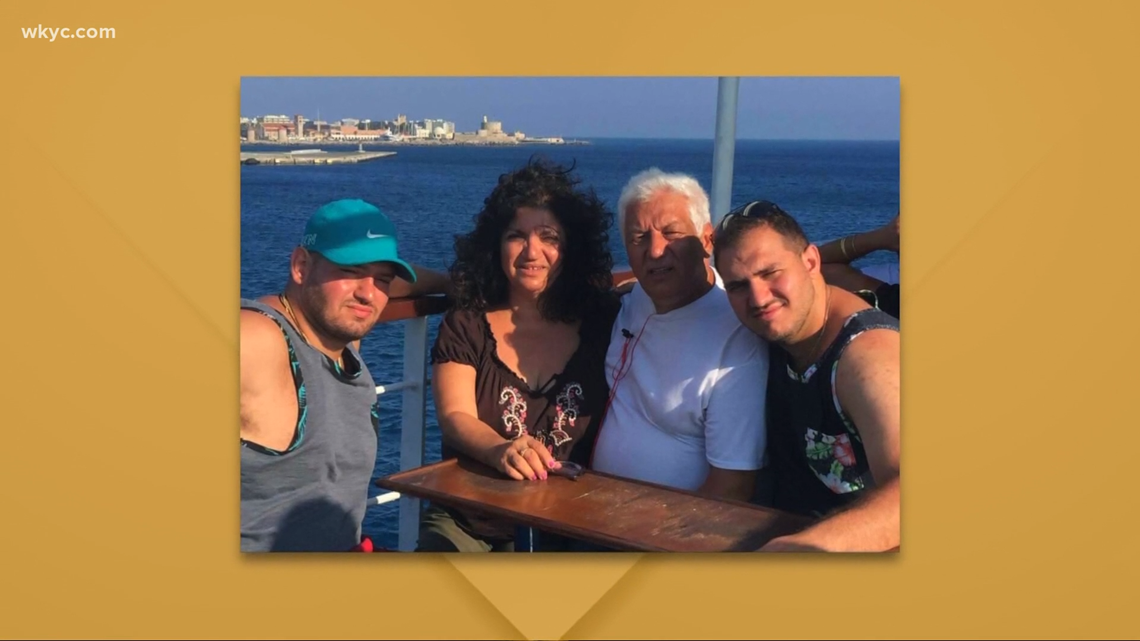 Irene says George fought from day one of his diagnosis. However, his battle with coronavirus eventually led him to a ventilator.
"It scared me, and I said to George, 'I don't want you to go on the ventilator,'" she remembered. "I had heard bad things about the ventilator, and he said, 'Irene… if it'll make me feel better, I'll be on it for a day or two.'"
However, George never made it off of the ventilator, and passed away one day after the family priest prayed over his bedside.
"We lost a wonderful human being," Irene lamented. "He's just so wonderful, and I feel for those people who lost their loved ones and didn't get to spend any time for them at all."
Kim and Irene share a bond no one wants to share: The bond of losing their husbands of nearly 33 years, the bond of losing the father of their children, and the bond of losing so much because of a virus that continues to take lives around the world.
Join Laura Caso for her series: Faces of Covid-19 on Wednesdays at 6 p.m. on What Matters Most.