GATLINBURG, Tenn — As tourists swarmed Sevier County this week, the Smiths chose to stay at home for their second week straight.
Marie Smith, 73, is a retired respiratory therapist. Her 80-year-old husband Otha Smith is a carpenter and home renovator by trade.
Both are higher risk for having complications with COVID-19.
"We're the target age here," Marie Smith said. "He has spinal stenosis and COPD and he's 80 years old. And of course, I'm 73 years old."
While they love spending time with their extended family, they're taking the coronavirus seriously.
Outside, they placed a sign on their door explaining that they are high-risk and choosing to self-quarantine.
Inside, they have a routine to help pass the time.
"We're better at it now than we were 10 days ago," Marie Smith said. "The sooner you begin to take those kind of precautions, the better off you'll be and the more you'll learn."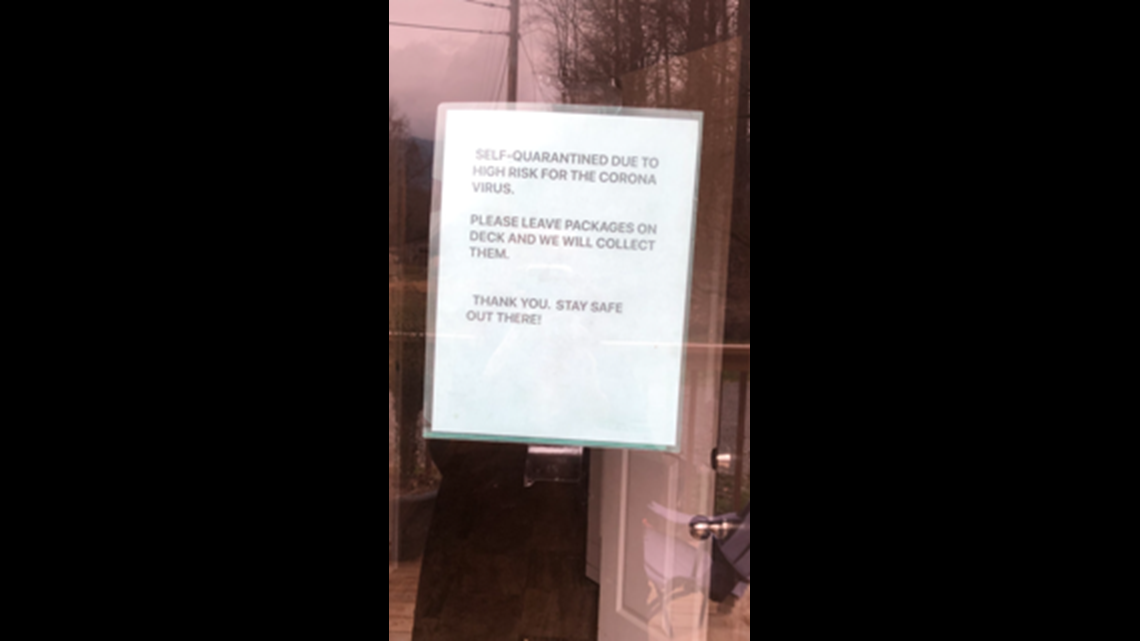 In the morning, they watch the news and take care of different things around the house. They try to spend time in their backyard whenever possible to get some fresh air.
"We have a pretty large deck system outside so he can go out and move his chair around for a little bit," Marie said. "Then, we have a standing dinner date for eight o'clock."
They also take time every day to focus on their mental health.
"We have meditation and devotional between the two of us," Otha said. "That's the highlight of our day."
While their new lifestyle means spending less time with their family for now, they're hoping their choices will pay off later.
"We need to take the best care of ourselves as we can, because that's what God expects of us," Marie said.
Otha is hoping others will choose to do the same.
"I just wish particularly the young people would be more responsible and do the right thing," he said. "Be respectful."