CLEVELAND — As we continue to make our way through the COVID-19 pandemic, we're finding that many of you have questions when it comes to your children and vaccines.
At 3News, we know it is important to get those questions answered for you.
On Thursday evening, WKYC Studios presented a multi-platform discussion called "Facts Not Fear: Your Kids and COVID."
On Front Row, Monica Robins, Jim Donovan, and Sara Shookman hosted a panel discussion with some of the area's top medical professionals who specialize in pediatric medicine and vaccinations.
Following Front Row, Monica and Sara continued the conversation with our panel of experts on a livestreamed special at wkyc.com, the WKYC app, the WKYC Facebook page, and on our WKYC YouTube channel.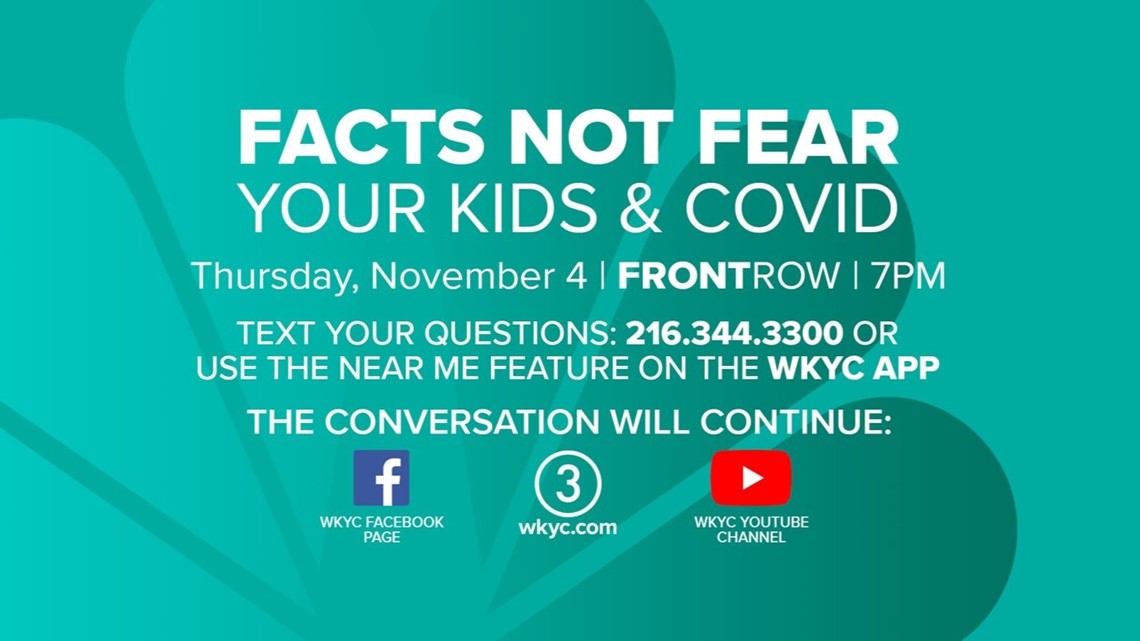 The following experts joined us on the panel:
Dr. Michael Bigham, Chief Quality Officer and pediatric critical care physician at Akron Children's Hospital.
Dr. Michael Forbes, Chair of Department of Pediatrics at Akron Children's Hospital
Dr. Kimberly Giuliano, Chair of Primary Pediatrics at Cleveland Clinic Children's.
Dr. Amy Edwards, Associate Medical Director, Pediatric Infection Control at University Hospitals Rainbow Babies and Children's Hospital
You can watch the entire show in the player below: