CLEVELAND — Brecksville native Jon Lubecky is a seasoned veteran, serving in both the United States Marine Corps and the U.S. Army between 1995 and 2009.
Like many, he was deployed to active combat zones, and like many, he also dealt with horrifying experiences that lingered long after he left.
"When I came home from Iraq, within two months, I had a suicide attempt," Lubecky told us, "and that was the first of five."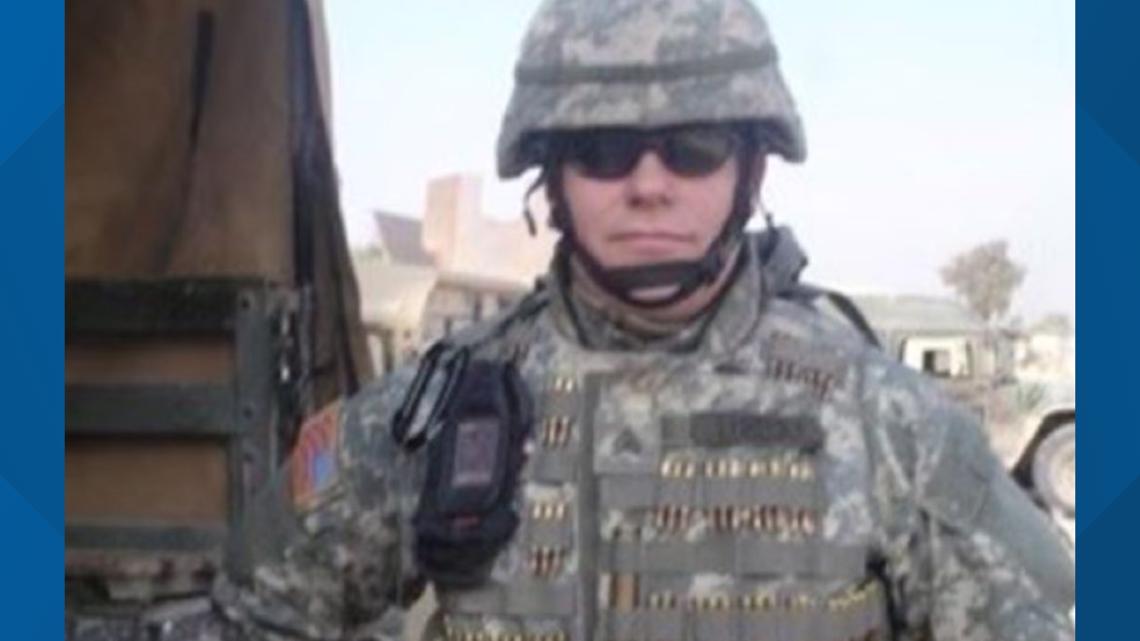 Early on, cannabis offered some relief, but not enough. So, he turned to the VA.
"They had me on 42 pills a day, and I had my fifth and final suicide attempt," he recalled.

Then Lubecky learned about the clinical trials of MDMA. Called "molly" or "ecstasy" on the street, it showed great promise for those battling PTSD.
"I honestly thought, 'Might as well try it and do a new drug before I I die,'" Lubecky said, "because I didn't know which day was going to be my last."
But Lubecky learned MDMA was just a tool. He would take it only three times, and the trial also required 15 or more intensive therapy sessions.
"It doesn't erase memories or anything like that," he explained. "The key thing to remember is the pill doesn't actually fix anything; it puts the mind, body, and spirit in the place it needs to be for the therapy to actually work. It's the therapy that actually allows you to process your memories."

"I no longer clinically qualify as having PTSD and haven't for a very long time," he said. "I've been healed longer than I actually had PTSD."
Lubecky is now is serving as the veterans and governmental affairs liason for MAPS. Once MAPS releases its final report, it will ask the FDA to approve MDMA, possibly as early as October.
But that doesn't mean it would be readily available: There aren't enough providers trained to administer the drug and navigate a range of patient reactions.
That's why Lubecky spends his days battling on Capitol Hill, seeking for veteran access to psychedelics. He also helps civilians in war-torn Ukraine, where he educates them about the benefits of psychedelic treatment.
"While this doesn't work for everyone, it brings hope to everyone, because each and every time I thought of taking my life, each and every time I tried, it was because I had no hope of a better day," Lubecky detailed. "I thought every day was gonna be as horrible as those days, and now I have the most amazing life in the world."
"If the results are positive, the company would seek FDA approval for LSD as a medication," Dr. Brian Barnett, assistant professor of psychiatry and co-director of the Treatment Resistant Depression Clinic at Cleveland Clinic, said.
The Clinic is working with MindMed, a company experienced researching the therapeutic effects of psychedelics. Here's how the trial would work:
Patients with generalized anxiety disorder will receive either a one-time dose of MindMed's proprietary LSD formulation (one of four different doses) or a placebo.
Patients will be supervised for 12 hours by two team members while listening to a pre-designed music playlist and being encouraged to wear eyeshades to focus inward.
The patient's anxiety scores will be assessed four weeks later to look for efficacy and the best dose for the follow-up trial if this one has promising treatment findings.
The study is approximately 12 weeks (eight visits), plus a screening period of up to 30 days. Visits may last between one to three hours, with the dosing session day lasting approximately 13 hours. During the dosing session day, participants will be continuously attended to by site staff to support their experience and monitor safety, and patients may be compensated for their time.
The study is looking for 10-15 participants. Those interested can call (216) 828-5471.
Cleveland Clinic isn't the only place in Ohio researching psychedelics. Last year, the Ohio State University opened the Center for Psychedelic Drug Research and Education in the heart of its medical campus. It is not only studying these substances; it will also train therapists how to use them.
Alan Davis is the director of the program and an assistant professor in OSU's College of Social Work, as well as an adjunct assistant professor at Johns Hopkins University. He got involved in this research because he comes from a family of military veterans, and understood the challenges they face.
His team has now recruited two veterans for a trial to see if psilocybin — found in "magic mushrooms" — can help veterans battling PTSD. They're hoping to enroll 15 veterans in the trial. For more information, click here.
Both research programs require a time commitment — an LSD treatment can last more than 12 hours; psilocybin is at least eight hours. Then, there are several intensive therapy appointments, as well.
"This is not just a drug people will be prescribed and take home with them," Davis stressed. "It is a package of treatment that involves substantial screening [and] psychological and medical oversight, as well as having to have the trained professionals with people the whole duration of that process."
If you or someone you know is having suicidal thoughts, call 988.