AKRON, Ohio — The recovery of a Norton teen who collapsed last month at her Homecoming dance continued on Tuesday as she underwent surgery at Akron Children's Hospital.
Emma Pfouts has been in a medically-induced coma since October 19th, when her family says she collapsed from a severe asthma attack.
"Words can't express how proud I am of Emma💕!! She is such a fighter & just keeps going! Both surgeries went great, no complications! THANK YOU for all your prayers, they continue to work for her," Emma's mom Christina Weigand wrote on Facebook.
Emma's family believes the collapse was triggered by her stepping out from a hot indoor gym to cold outdoor weather.
Her air passages became so constricted, it took ten minutes before doctors could get oxygen back in her body. She likely has brain damage as doctors now ease up on her medication.
Last week, Emma started to show signs of progress as she wiggled her fingers, opened her, eyes, and appeared to move her lips.
"Many people have asked what condition Emma💕 will be in, quite honestly, we don't know as she hasn't really woken up," Christina wrote prior to Emma's surgery. "We have been given the MRI results & we are told the worst, but we pray for the best, as we know what the power of prayer has done for us so far."
The story of #EmmaStrong has inspired generosity from the Norton community and beyond. Pillows and blankets have been donated, some bearing the #EmmaStrong hashtag.
Her hospital room is decked out with cards and signs from classmates and well-wishers.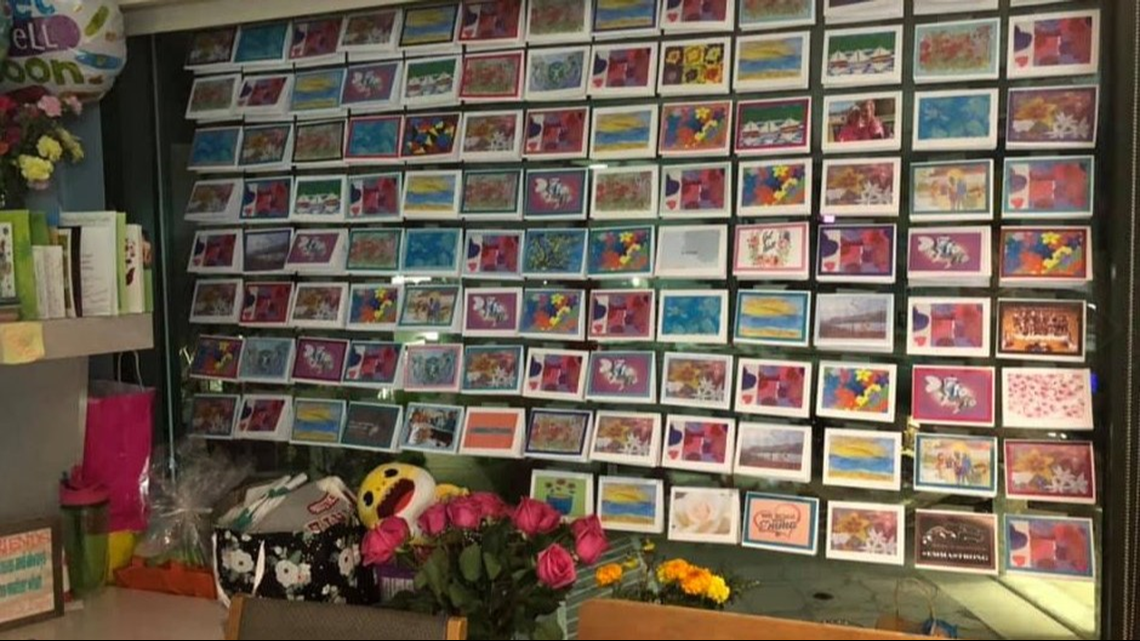 Houston Pub in Norton is holding a basket raffle with proceeds going to Emma and her family.
The cheerleading squad at Chardon High School took a moment to salute their fellow cheerleader Emma during last weekend's playoff game at Solon High School.