SIESTA KEY, Florida — "The problem with ALS is, it's not only a death sentence, but it's an ugly one."
One of the first things we learned about Susie VanVranken when we met her last October, is that the North Canton woman does not mince words. She doesn't have the luxury. The mother, grandmother, retired teacher and community volunteer was formally diagnosed with ALS in August of 2019. Though, Susie suspects it was there, long before.
"The symptoms are hideous to say the least."
ALS stands for Amyotrophic Lateral Sclerosis, a neurodegenerative disease that attacks nerve cells in the brain and spinal cord. ALS is also known as Lou Gehrig's disease. No matter what you call it, the prognosis is the same.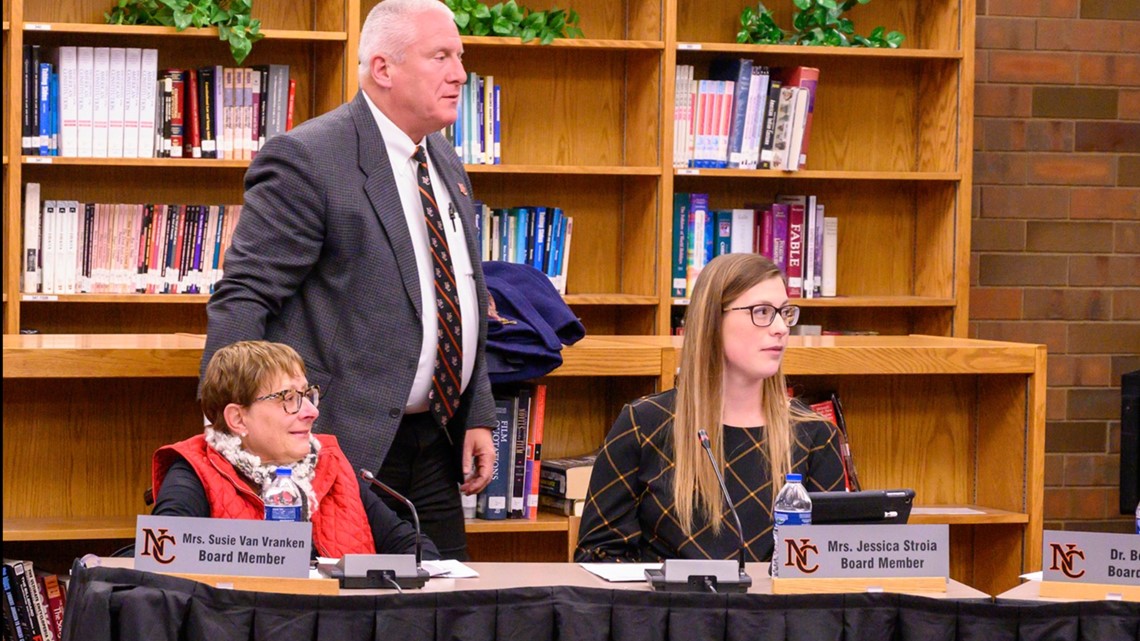 "The only positive, I say, with ALS is it gives you time to prepare for the end, which means thanking people," Susie said back in October.
Her expression of gratitude is sincere, but do not be fooled into thinking it's a goodbye in anyway. Susie VanVranken is a fighter. And she is still fighting four months later, though for now, from a favorite family spot in Florida.
"I call it Paradise. It's my happy place."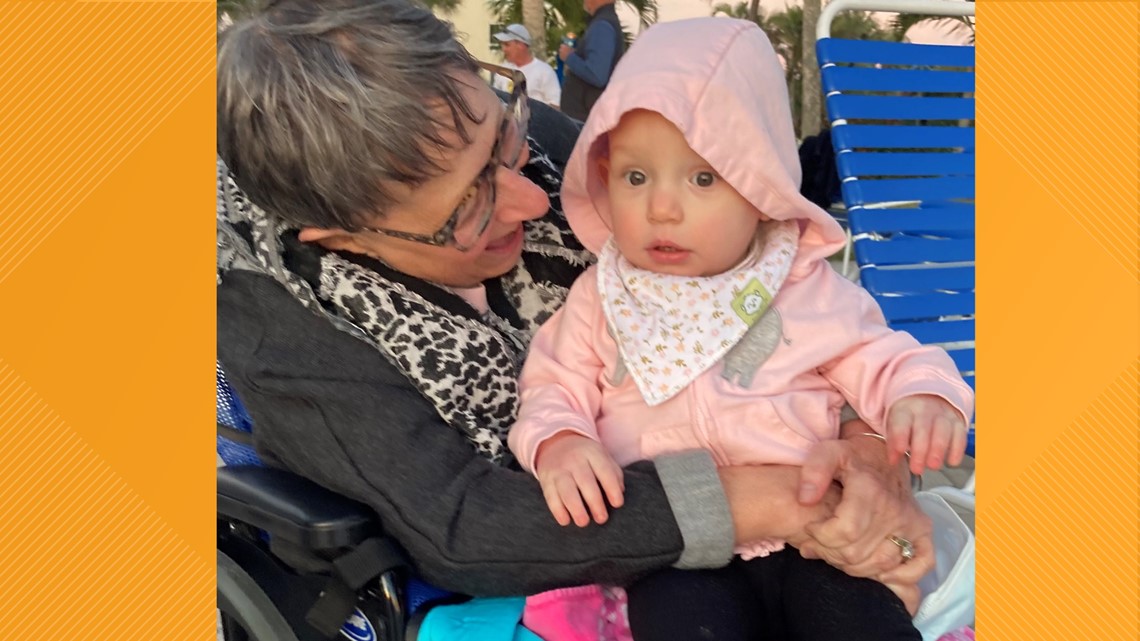 Paradise is Siesta Key, where Susie has been coming since the 1960's with her family. She recalls her father packing up the car and driving the family on the same day school let out for the summer. Throughout the years, she has continued to come and make memories with friends and children. This year, in spite of COVID, Susie and her family still came, taking every precaution possible. Susie wanted this trip to be special; to make new memories and see her 1-year-old granddaughter play in the sand. For Susie believes this is her last visit to Siesta Key. Physically, it's just too hard.
"I'm calling it my final hurrah," she said.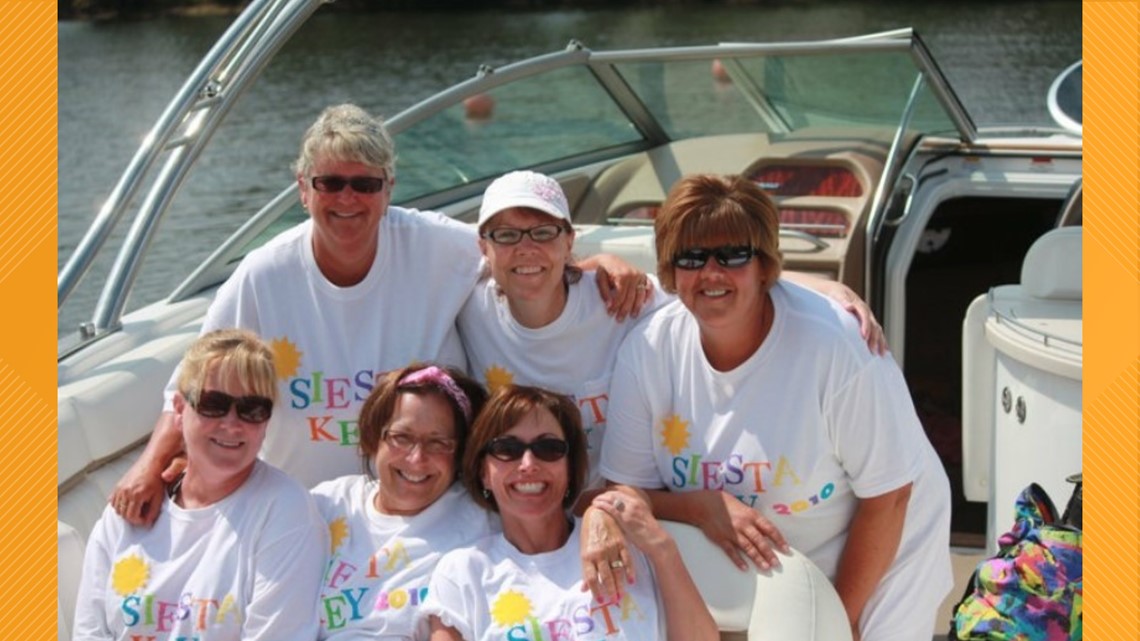 The disease has not taken a vacation. Susie has noticed significant declines since she has been in Florida. ALS continues to rob from her, most recently focusing in on her hands and her speech.
"I'm sure you can tell my speech is different from the first interview and that's something I can't control," Susie explained. We caught her on a "good day" for there are those when it's hard to hear her voice.
One thing she can control and has done since first diagnosed, is getting ahead of the disease.
"We can bank my voice, which I'm working on, so that when I use the machine to talk for me, it should be able to sound like me," Susie said. She has also signed up for palliative care and began looking into a handicapped van long before she needed it. Getting ahead of ALS, as she calls it, is just one piece of advice she extends to those who are new to the journey.
Every moment that she has the strength, Susie is devouring information. She is reading articles, researching studies, and participating in social media forums to learn about the latest promising information. She has her trusted experts and those that she avoids.
Since we last spoke, Susie has been accepted into 2 trials. One that looks at the impact of fatigue on ALS. The other is a clinical trial out of Boston's Mass General, home of the Healey Center for ALS. RNS60, which is administered through inhalation or intravenously, is designed to act on inflammatory processes associated with ALS. In turn, they prevent damage to cells and tissues. The trial lasts about two years.
For Susie, there is no sugar coating the truth. She and others with ALS do not have the luxury of time. The average life span of someone with ALS, is 2 to 5 years. They want drugs fast-tracked, instead of languishing for years under FDA scrutiny.
"I want people to know how devastating this is. How it takes everything," Susie says, her armor cracking temporarily.
But don't be fooled. Beyond bouts of understandable sadness, there is still plenty of fight and optimism left.
"There's so much hope for those patients and that's what you want. There may not be a cure for a long time but if there's something that slows the progression and gives quality of life longer, that's really our, my hope for now," she said.
"But each day that goes by that the FDA won't approve something, after our phase two trial has been completed, is very frustrating because I don't have time on my side."
Susie's support team remains strong. Friends, as far back as her Hoover High School days, the Class of 1974, still gathering for Zoom calls on Mondays. They are mobilizing, emailing, raising awareness. Whatever they can do, to help get these promising drugs fast-tracked and available to those who need them.
The vaccine for COVID-19 has given hope to those with ALS and it's frustrated many too, including Susie. As medications and tests for coronavirus were fast-tracked through the U.S. Food and Drug Administration's approval process, those suffering from ALS say they've waited decades for anything to get through.
"You know, ALS has been ignored for years. So it's very hurtful when we're not getting the help we need, meaning the ALS community for expanded access to the drugs, that are showing a lot of promise," she said.
She wants more time. If not soon enough for her, then in time for ALS warriors who follow.
"It's giving me new meaning in life, a new purpose and my purpose is not for me. It's for everybody with ALS," Susie said.