University Hospitals fertility clinic failure: How thousands of eggs, embryos were lost
A human error has cost some people a chance at parenthood.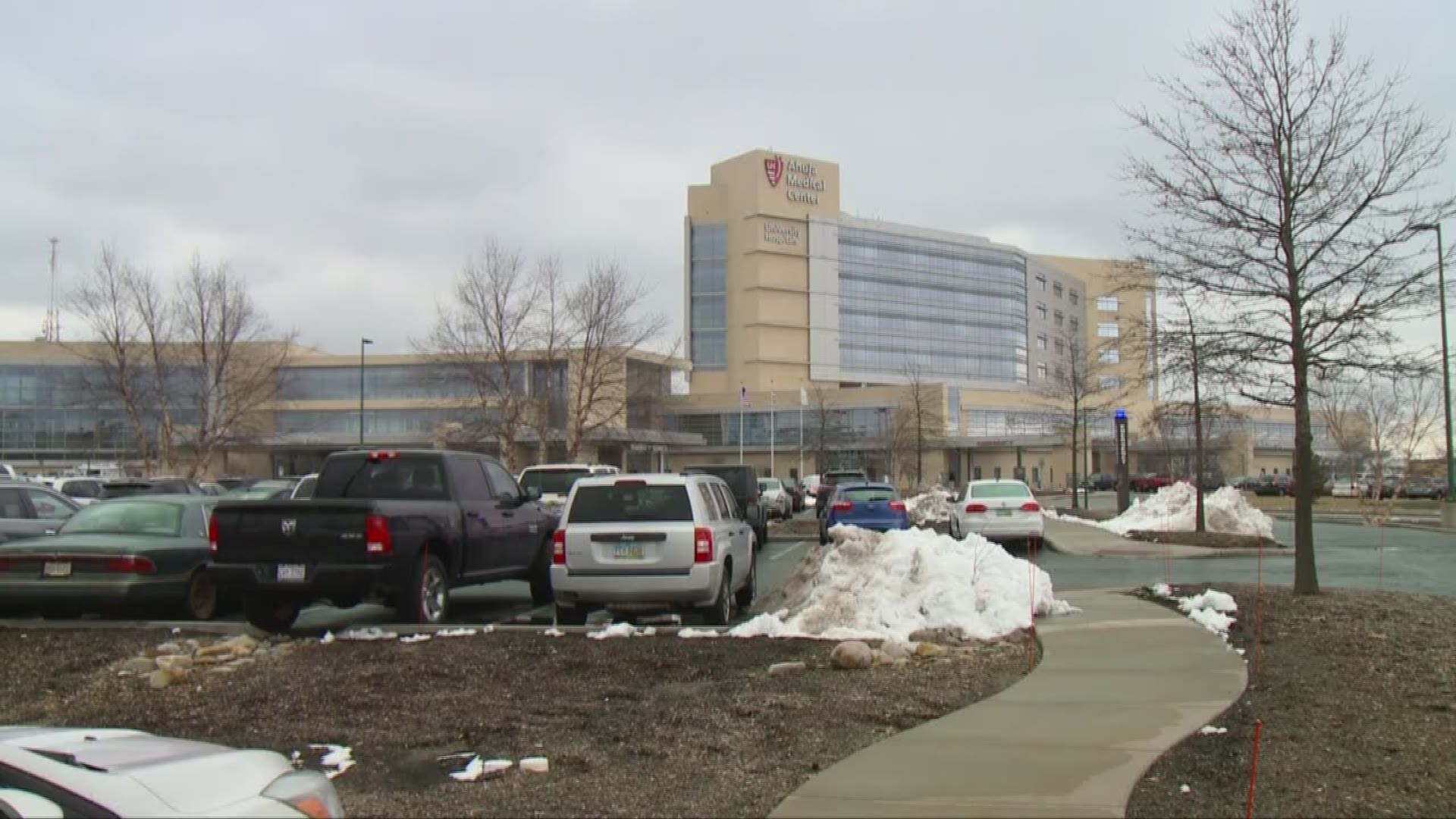 Hundreds of potential parents trusted Cleveland's University Hospitals to care for their future children. But a failure inside UH's fertility center leaves those women wondering if their chance at motherhood has been lost.
Earlier this month, the temperature rose inside a liquid nitrogen tank storing thousands of eggs and embryo, meaning the future of nearly 1,000 patients may have been compromised.
How did this happen? How are the affected patients doing? Who will be held responsible?
The answers are still forthcoming.
What happened?
:
Something went wrong that weekend.
Between the overnight hours of March 3 and March 4, a cryo tank inside UH's fertility center began to warm up. The tanks have multiple monitors and sensors that should set off alarms if there's a temperature flux, but no alarm was triggered.
"There was a gradient between the top of the cryo tank and the bottom and the bottom stayed at the proper levels so we are currently looking at what specimens existed in that gradient, but obviously our concern is that there is potentially compromised embryos and our fear is a significant number of embryos and eggs have been compromised," Dr. James Liu, Chair of Obstetrics and Gynecology at UH MacDonald Women's Hospital, told WKYC.
The specimens inside the tank were not in dated order. They were mixed. Each vial contained two to three eggs or embryo from each patient, meaning one patient could have had several vials in her name.
All of the affected vials were moved to a new, working tank, but the hospital wasn't sure how many were still viable. They must be completely thawed to determine viability, but cannot be refrozen.
The hospital first said 2,000 eggs and embryo were affected, impacting more than 5,000 patients. On March 27, the hospital said that number had doubled to 4,000 eggs and embryo and nearly 1,000 patients.
Who's to blame?
:
Just over three weeks following the failure, the hospital admits human error is to blame.
A remote alarm system on the cryo tank had been turned off, meaning clinic staff never received an alert to the tank's rising temperature.
The hospital says it does not know who turned off the alarm, nor does it know how long it was off. It also says the tank involved needed "preventative maintenance" in the weeks leading up to the failure. For several weeks, the hospital experienced issues with the liquid nitrogen automatic fill on the tank. UH was working with the tank's manufacturer on a solution.
Now, the hospital faces several lawsuits from affected patients.
Husband and wife Amber and Elliott Ash, who had an embryo in storage at the facility, were among the first to file a lawsuit. They contacted the law firm DiCello Levitt & Casey to represent them.
"We had gone through in vitro fertilization," Amber Ash said. "We were fortunate to have one son that we conceived through IVF, but we've been told that the two remaining embryos did not survive."
Peiffer Rosca Wolf Abdullah Carr & Kane filed a lawsuit against UH in the name of a Pennsylvania couple. The firm has previously handled multiple cases involving eggs and embryo damaged or lost during the storage or transfer process. It's also representing clients involved in the recent fertility clinic case in San Francisco.
Attorney Tom Merriman is also representing several patients affected by the failure.
"This is irreparable harm. There is nothing you can do to fix what has happened to these families," Merriman said. "But what we can do is hold the hospital accountable so it never happens again."
Another lawsuit alleges a previous malfunction occurred at UH two years ago.
Gina and George Latcheran of Cleveland say the center experienced an incubator malfunction in March 2016 that destroyed nine of 12 embryos stored there. Three remaining embryos, initially thought to have survived, also failed.
Gina later transferred 10 more embryo in the summer of 2016. Two of those embryo allowed for the birth of two daughters. The remaining eight embryo remained at UH with the goal of being implanted in 2018. The couple learned this month that those remaining embryo were likely damaged during the recent malfunction.
In a statement issued to WKYC, University Hospitals confirmed the 2016 incident, saying:
"In March of 2016, one of our incubators lost power. Approximately five patients were affected, and we worked with each of them to find the best solution possible to help them move forward. It's our policy not to comment on pending litigation, including this most recent case, but we feel it is important to note that the event in 2016 is not in any way related to the storage tank incident we now are investigating. We remain committed first and foremost to do what is best for our patients."
'I wanted nothing more than to be a mom'
:
Katelynn Gurbach is an only child. She lost her mother to breast cancer at age 13.
When she was 23, Katelynn was diagnosed with ovarian cancer. Prior to surgery, she underwent fertility treatment at UH to harvest eggs for her future. Three days later, she underwent surgery that put her into menopause.
Now 28, Katelynn considered those 10 eggs and four embryos her future.
"I wanted nothing more than to be a mom," she tearfully told WKYC's Monica Robins.
Now. Katelynn's dreams may be done.
"Because I don't have ovaries anymore, I don't have a sister to take eggs from, or anything that looks like me, my mom's genes can't continue," she said.
Kate Plant froze her eggs after she was diagnosed with cancer and had a hysterectomy.
"So it kind of felt like I lost my chance to ever, I guess, have our own biological children," Plant said in an interview with NBC. "Since my uterine cancer last year, I don't have a womb so I can't carry children. I can never carry my own children and now our embryos are lost so it just feels ike a whole other loss."
What's next?
:
UH has made contact with hundreds impacted by the tank failure, offering them medical and psychological care. The hospital is refunding storage fees to those patients and is working with them to determine future fertility treatment.
Meanwhile, a demand for tighter regulations within fertility clinics has grown.
"There is some regulatory fabric out there, but no one is telling us how they followed it, what they followed or what was beyond their control, which is a huge issue," said attorney Robert DiCello, whose Mentor law firm DiCello, Levitt and Casey is representing victims of the UH failure.
The UH fertility center is inspected every two years by the College of American Pathologists, or CAP. The clinic was last inspected in 2016 and was to be inspected again later this year. UH notified CAP after this month's failure.
Two weeks ago, the Ohio Department of Health visited the UH fertility center on behalf of CMS, the Centers for Medicare and Medicaid Services. The health department was asked to make sure UH was in compliance with CMS federal regulations for participation in the Medicare and Medicaid programs.
The American Society for Reproductive Medicine (ASRM) spearheaded efforts with two other groups to have all in vitro fertilization facilities prepare and develop emergency action plans in the event of natural disasters.
Seth Tipton, of ASRM, released a statement this month saying the group is monitoring the investigations in Cleveland and San Francisco.
"When the fertility center completes its full investigation and we learn what went wrong, we will work with our member clinics to help them take any steps needed to ensure such an event never happens again," he said.
In a letter sent to affected patients March 26, UH says its fertility center now has new storage tanks, new alarm systems and "robust policies" for monitoring its storage tanks.
UH CEO Tom Zenty also addressed the incident in a video posted to UH's Facebook page Tuesday afternoon: