CLEVELAND — All across Northeast Ohio Saturday, events remembering the lives lost in the Sept. 11, 2001, terrorist attacks took place.
In Akron, hundreds turned out for a stair climb at the University of Akron's InfoCision Stadium to climb in honor of those who gave their lives on that fateful day, 20 years ago.
"Although we will never be able to fully grasp the mindset or stress of that day, we can honor those who answered the call for help and support our local first responders through the work of the Safety Forces Support Center," said officials in a release for the event.
"This event is an opportunity for not only firefighters, but the community to pay tribute to first responders and civilians who lost their lives on September 11. 2001. It also helps to raise funds to support our local Safety Forces Support Center," said Akron Fire District Chief David O'Neil. "We invite anyone over the age of 18 who is up for the challenge, to participate with us on 9/11."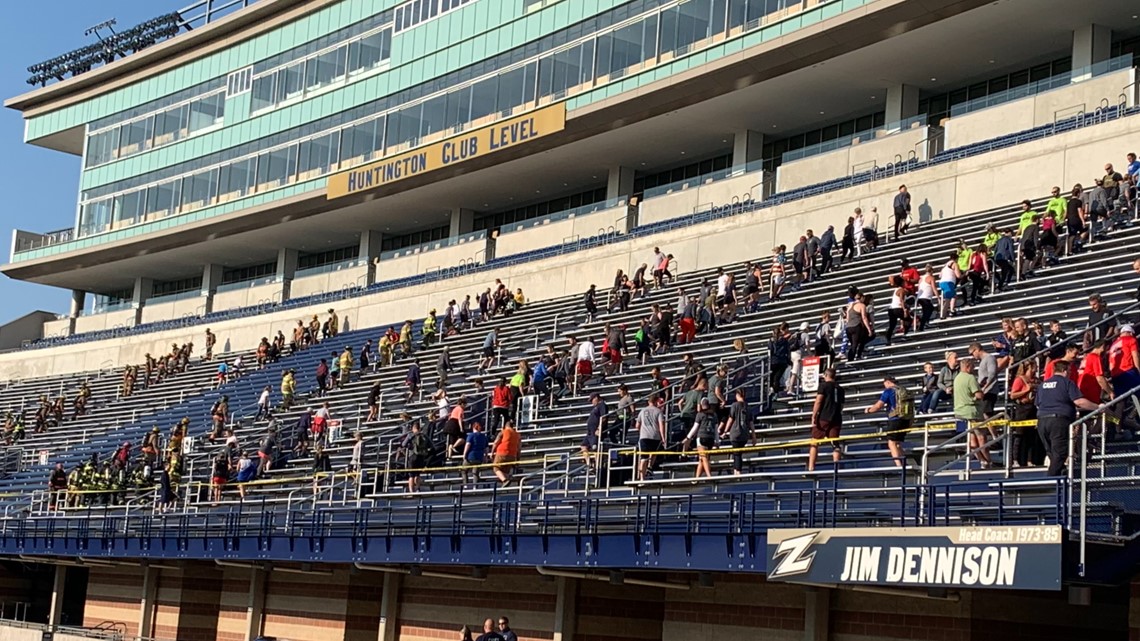 In downtown Cleveland, Ohio Attorney General Dave Yost attended a wreath-laying ceremony at the Soldiers' and Sailors' Monument.
During the event, bagpipes droned in honor of the mothers, fathers, sons, daughters, husbands, and wives lost on 9/11.
Community and religious leaders also came out to share their own memories of the day, as well as to thank the nation's servicemembers for their sacrifice.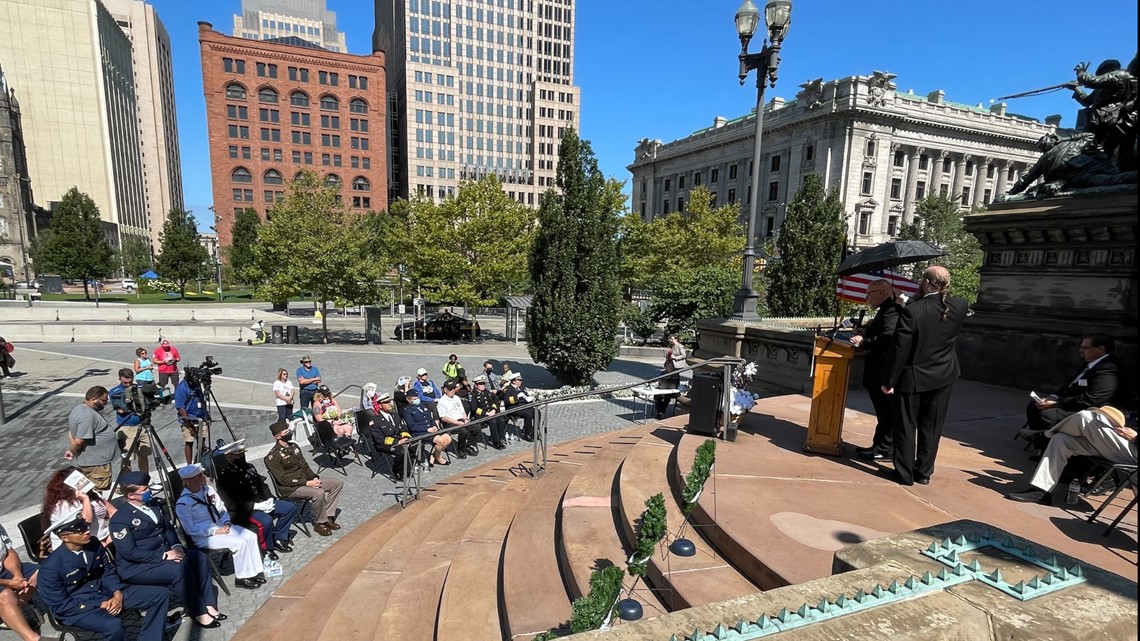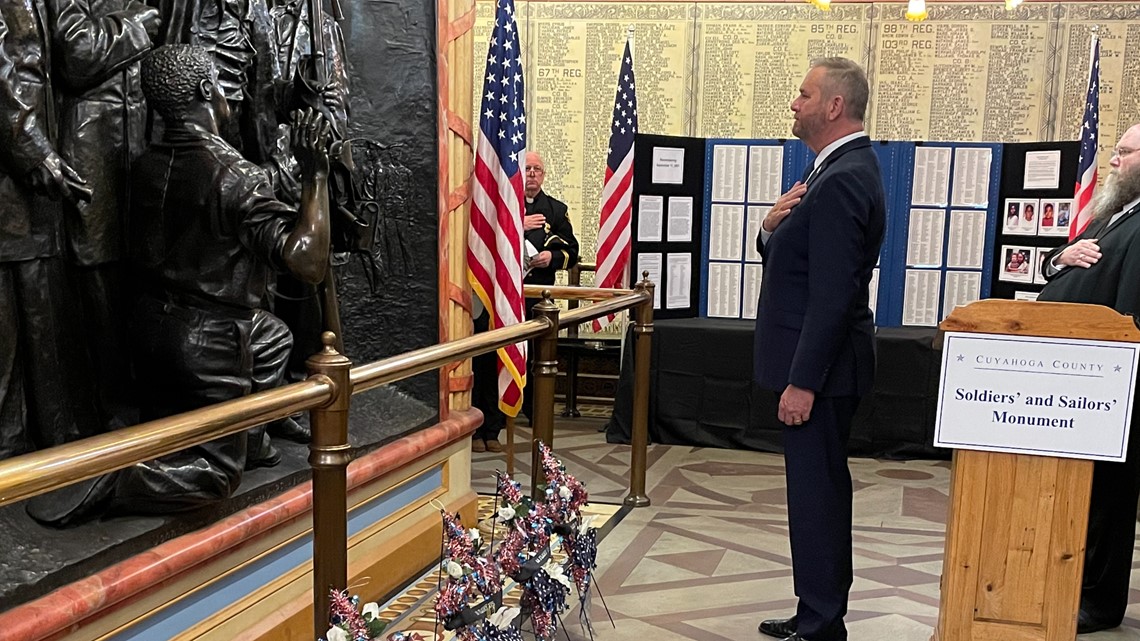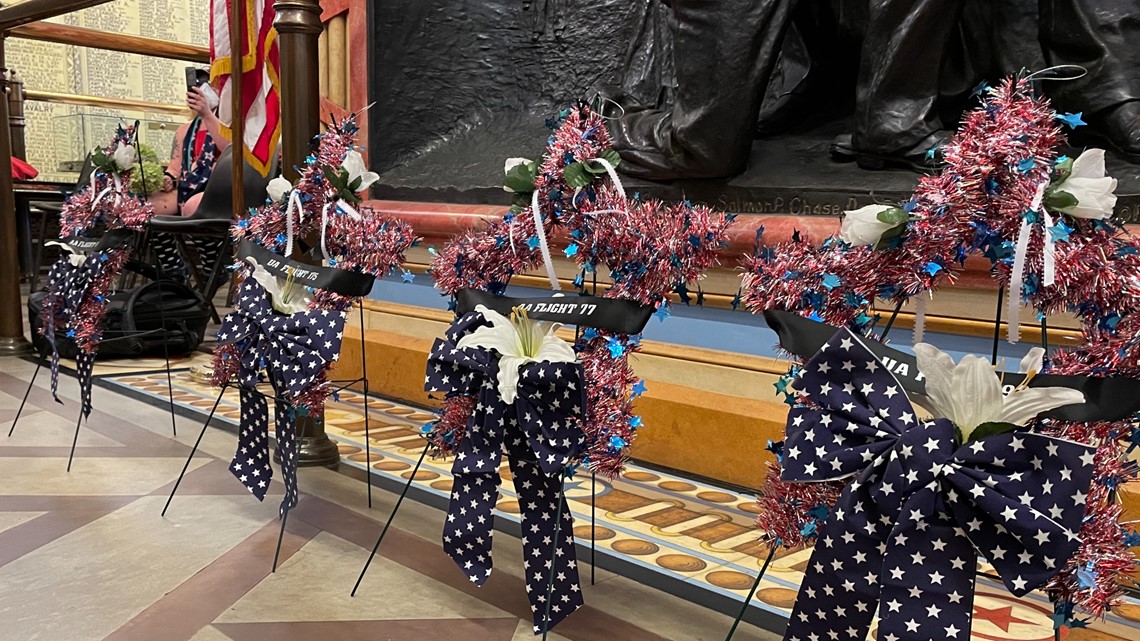 In Strongsville, first responders were commemorated with a brand new bench outside of VFW Post #3345, as well as a ceremony in which a wreath donning the phrase "we remember" was laid.
MORE REMEMBERING 9/11 COVERAGE: