A Facebook post about a dog with cancer is breaking the internet.
His name is Donuts. He's 9-years-old, and was just diagnosed in December, while he was living at Ark-Valley Humane Society in Buena Vista, Colorado.
Employees at the shelter pleaded with people to adopt Donuts, to give him a home for however much time he has left.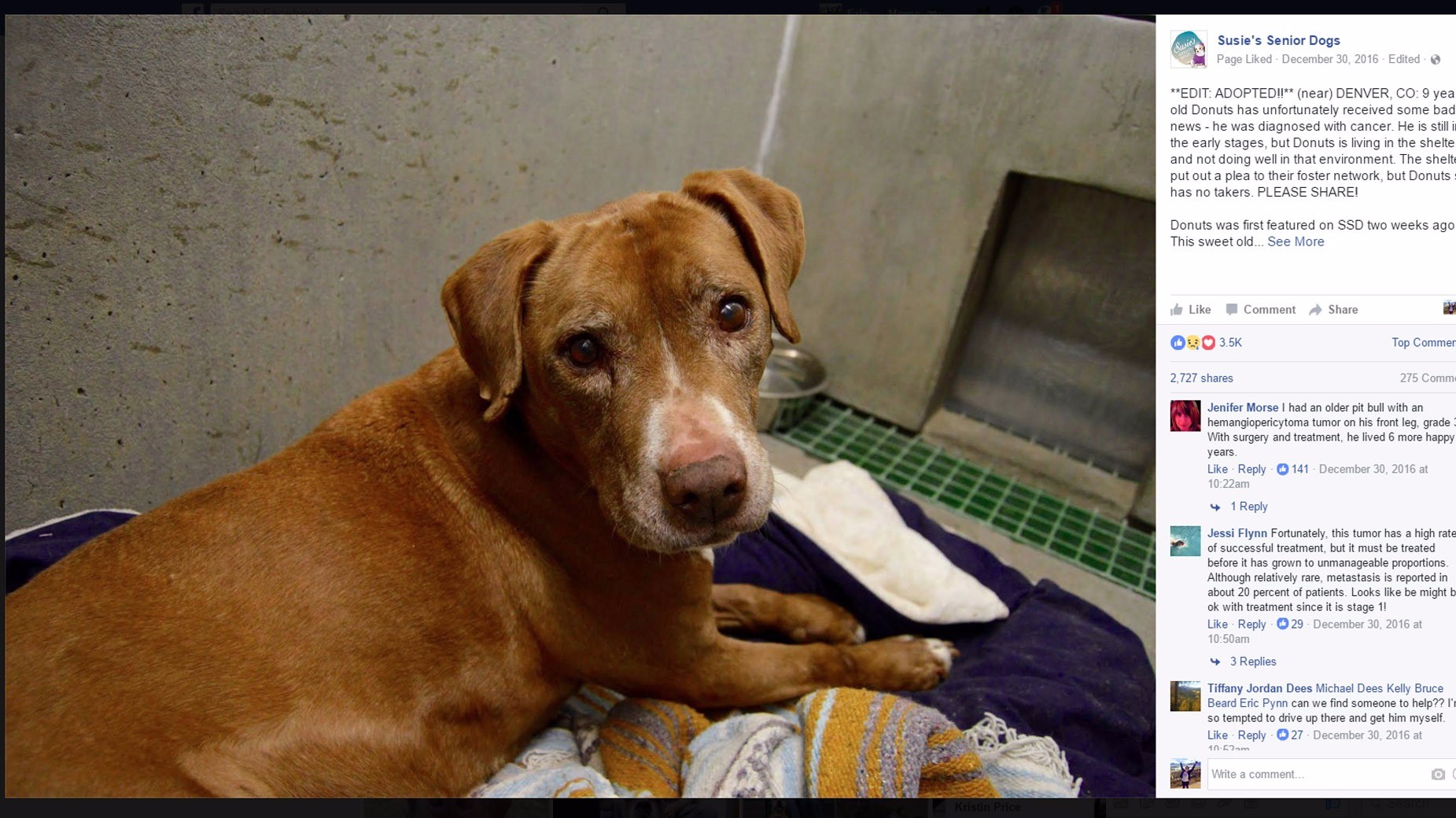 Makes sense, right? An adorable old dog, with cancer, begging for a home. The internet loves this stuff, but this story is about Matt Evans, the guy who gave Donuts a home.
Susie's Senior Dogs, an organization which shared the good news on their Facebook page, posted a photo of Matt and Donuts together.
Hundreds of people commented on the picture, not about Donuts' adoption, but about Matt. Or, more specifically, Matt's good looks: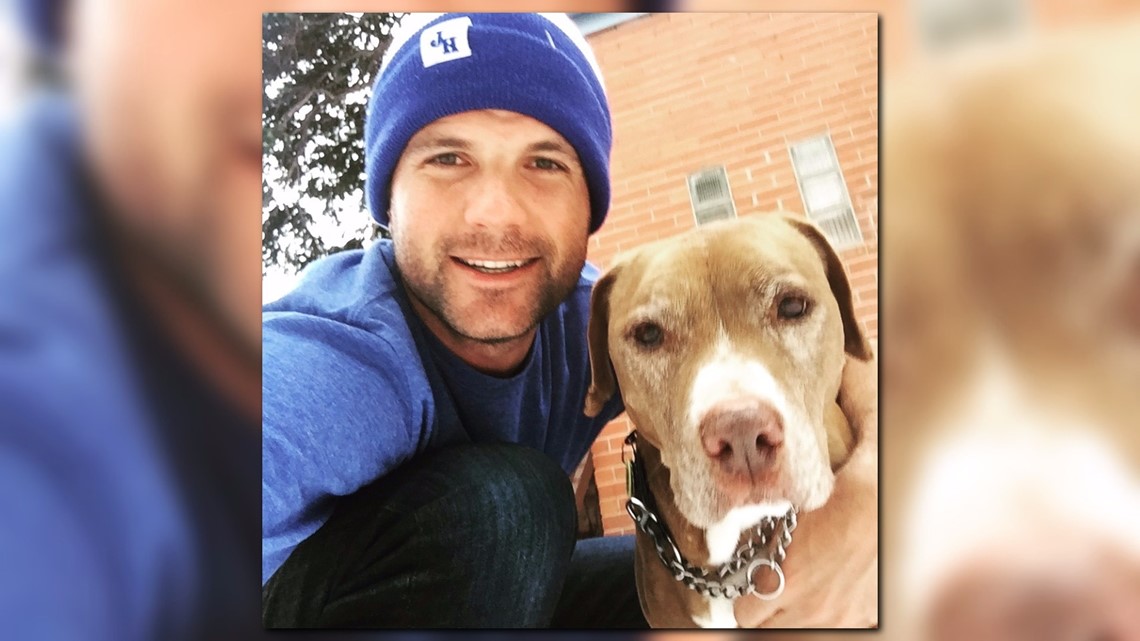 "Is Matt available for adoption? Just… you know...asking for a friend.."
"I think Matt and Donut are exactly what a lot of women are looking for. God bless you Matt and thanks for adopting this sweet pup and loving him the rest of his life no matter how long. Happy life you two."
"Is he taking girlfriend applications?!"
"I have a feeling a lot more women will be heading to Chessman Park"
"Wonderful man, and not bad to look at."
"I will keep my eyes out for this duo! I live right on Cheesman Park..."
"Whoa, a good looking guy that cares about dogs? 😄 Thank you, Matt!! You are an awesome human and Donuts is lucky to have you as you are lucky to have Donuts! Also, I'm pretty sure if you aren't already taken, there is a line of ladies (myself included 😳😄) on here that would love to meet you, at least that's the word on the street."
"Lol, I agree too with all the ladies! You're very handsome! A man who takes such a beautiful dog in must have the most beautiful heart! Let me know if you're available too!"
"Okay can I adopt the human and his dog?"
"I would be happy to foster Matt for a while!"
"I'll have one of each please."
So, Next found Matt, to ask what he thinks about all this.
"It was quite unexpected and flattering. I didn't read all of them. But some of them were pretty funny and some were a little over the top… I had to disable my comments because my mom saw some of the comments, and some of them were getting a little borderline inappropriate and awkward for my mom to read... I went down and picked him up, and he's a great dog. He's old, but once you get him out of the shelter, he's full of life."
Yes, Matt is single. He lives in Denver and is working on his MBA at CU-Boulder.
Matt plans to get the cancerous tumor removed from Donuts' leg this weekend, and after that, he should be cancer free.
Donuts got his name because he likes treats so much, in case you were wondering.