CLEVELAND — Ohio judges send kids to juvenile detention to rehabilitate them – but many youth say they've been sexually victimized while in the state's custody.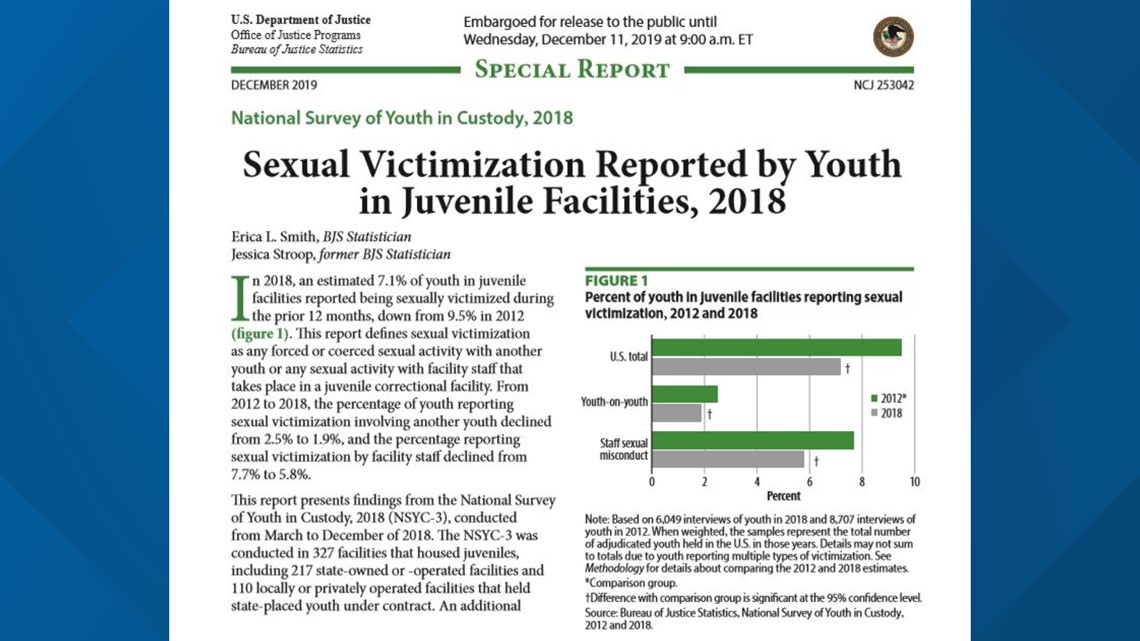 According to the survey, 15% of Ohio juveniles said they were sexually victimized while in custody. That's the second highest number in the nation. Click here for a summary.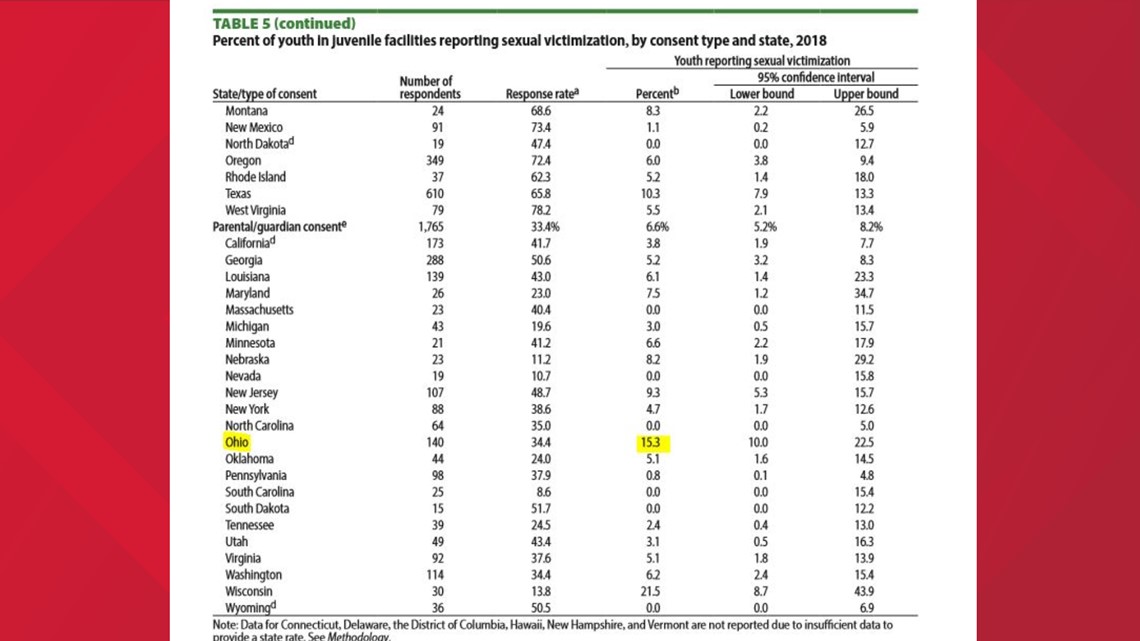 The number of youth who reported being sexually victimized dropped nationwide, from 9.5% in 2012 to 7.1% percent in 2018.
Sexual victimization is defined as "any forced or coerced sexual activity with another youth or any sexual activity with facility staff that takes place in a juvenile correctional facility."
6,049 youth in 327 juvenile facilities were surveyed by the DOJ.
Six of those facilities were in Ohio.
Circleville Juvenile Correction Facility
Cuyahoga Hills Juvenile Correction Facility
Indian River Juvenile Correction Facility
Boys Village Campus
Center for Adolescent Services
Central Ohio Youth Center
The Circleville Juvenile Correction Facility near Columbus had a sexual assault rate estimated at 16.7%, among the highest in the nation.
The justice department said the majority of sexual acts were committed by staff members as opposed to other youth.
Jill Craig, a spokesperson for the Ohio Department of Youth Services issued a statement that said, in part: " No sexual victimization of youth is ever acceptable, but we are encouraged by the significant reduction in reported instances since 2012. Our statewide rate has decreased by about 23 percent since 2012 and we have cut the rate at Circleville by nearly half – it went from 30 percent then to 16.7 percent now. It should be noted that we don't know that Ohio is actually the highest, because only one-third of the sampled facilities were included in the rankings – the rest of the facilities did not have enough completed interviews to be ranked. That said, we always strive for zero percent and it's good for us to continue to measure this issue so we can improve."
The numbers in Ohio have improved since 2012 -- but they still rank among the nation's highest victimization rates.