SAGAMORE HILLS, Ohio — The absentee ballot cast under the name of a deceased Sagamore Hills woman and later counted in last month's election is now being investigated by Summit County election officials.
So far, it is the only ballot out of over 280,000 cast in the county that is being questioned.
"Right now, this is so preliminary," County Board of Elections Director Lance Reed told 3News Investigates. "We know something happened; we just don't know what happened yet."
A grandson of Carol Liederbach originally posed the question on the board's Facebook page, asking after the election how his deceased grandmother could've voted. Voting records are available on the Summit County election board website.
Liederbach died June 28 at the age of 83, according to her obituary. She was buried July 3 at All Saints Cemetery in Northfield.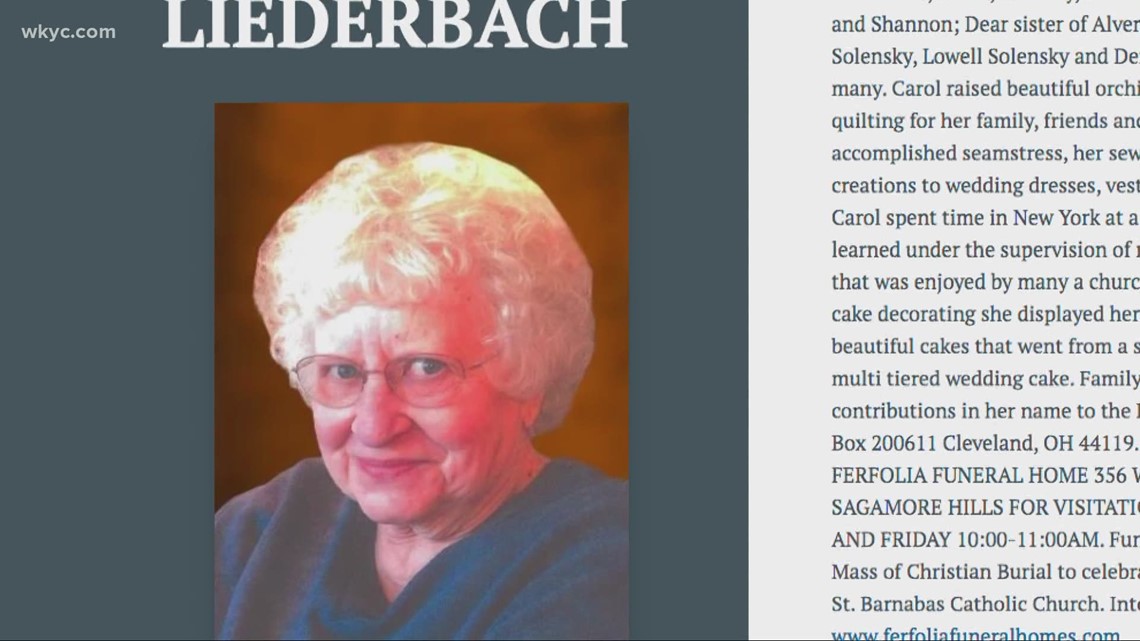 Election officials say an absentee ballot application was mailed to Liederbach's home in September and a ballot was sent out and returned in October. It was approved and then counted in the Nov. 3 general election.
During the board's meeting this week, members discussed the dates in which the ballot information was sent and its contradiction to Liederbach's obituary. Members also discussed Liederbach's signature on the ballot security envelope and the absentee ballot application, which one member said appeared to be slightly different from the signature card held by the board.
"By the time it was flagged, we had actually received her ballot and vote back to our office, and then pulled one of her registrations and the confirmation notice just so we could kind of look at the signatures, and date of birth, address, to kind of make sure it was the exact same person," Reed said. "It appears that it was this woman."
The ballot and application were mailed to her home, where she lived with her husband, Denis. 3News reached out to Denis Liederbach by phone, but the widower declined to speak about his wife's ballot.
"I have nothing to say, bye," he said, before hanging up.
Normally, county health officials forward a weekly list of residents who have died to election officials. Workers checked and found no notification on Liederbach's death.
"That's kind of one of the biggest question marks we still need to find out is, we don't know, did she die locally?" Reed asked. "Somehow that information didn't get transmitted to us. Did she pass away somewhere else?."
While President Donald Trump has alleged wide-spread fraud in several states, he has not provided evidence. Liederbach's voting record shows she cast a Republican ballot once, in the 2016 primary.
While there have been reports across the country of isolated cases of voter irregularities, Reed said last month's election showed no evidence of wide-spread fraud.
"We're very confident in the results we had here in Summit County, and yeah, this is certainly just an isolated incident," he stated.
The board is awaiting the woman's death certificate before determining if they will contact sheriff's deputies for a criminal investigation. Knowingly voting for someone else in Ohio is a fourth-degree felony, punishable by up to 18 months in prison and a $5,000 fine.